Last year I was looking for a good chocolate tart recipe and I came across this Rich Chocolate Coconut Tart.  The moment I saw it, I knew I had to try it even though the shell worried me… it looked so hard to make and so delicate.  Instead it was really easy to make, so do not let it put you off!  Chocolate is my favourite ingredient for sweets, especially dark chocolate… the more bitter the better!  If you are like me and love chocolate, you must try this out.  The first time around I made a single big tart, just like in the original recipe.  I liked it a lot, but my husband found it a little "too chocolaty".  I must admit he was right… I liked it because I like bitter chocolate, but it tends to get a bit heavy.  So the next time, I decided to make tartelettes instead of a single tart.  In this way, you need half the amount of chocolate filling and you taste the coconut shells much more.  And last but not least, I think they look really pretty!  Enjoy!
Sharing this recipe with Hearth and Soul Hop by Kankana, Melt in your Mouth Monday by Jane, Whatcha Makin' Wednesday by Cheryl and A Themed Baker's Sunday by Alyssa.
Ingredients (makes 24 tartelettes):
1 cup (90 gms) thin desiccated coconut
1 egg white, beaten lightly
1/4 cup (55 gms) sugar
150 ml thickened cream
150 gms dark chocolate, chopped
2 egg yolks
2 tsp Kahlua or Tia Maria

Put the coconut, egg white and sugar in a bowl and mix well until combined.
Press the mixture evenly in a lightly greased mini muffins pan (if you use a silicon pan, you do not need to grease it).  Make sure to press some mixture on the sides.  Make the coconut cases thin.
Bake in a preheated fan forced oven at 120°C for 15-20 minutes or until golden.
Let them cool and then pop them out from the pan.  Keep them aside to cool completely.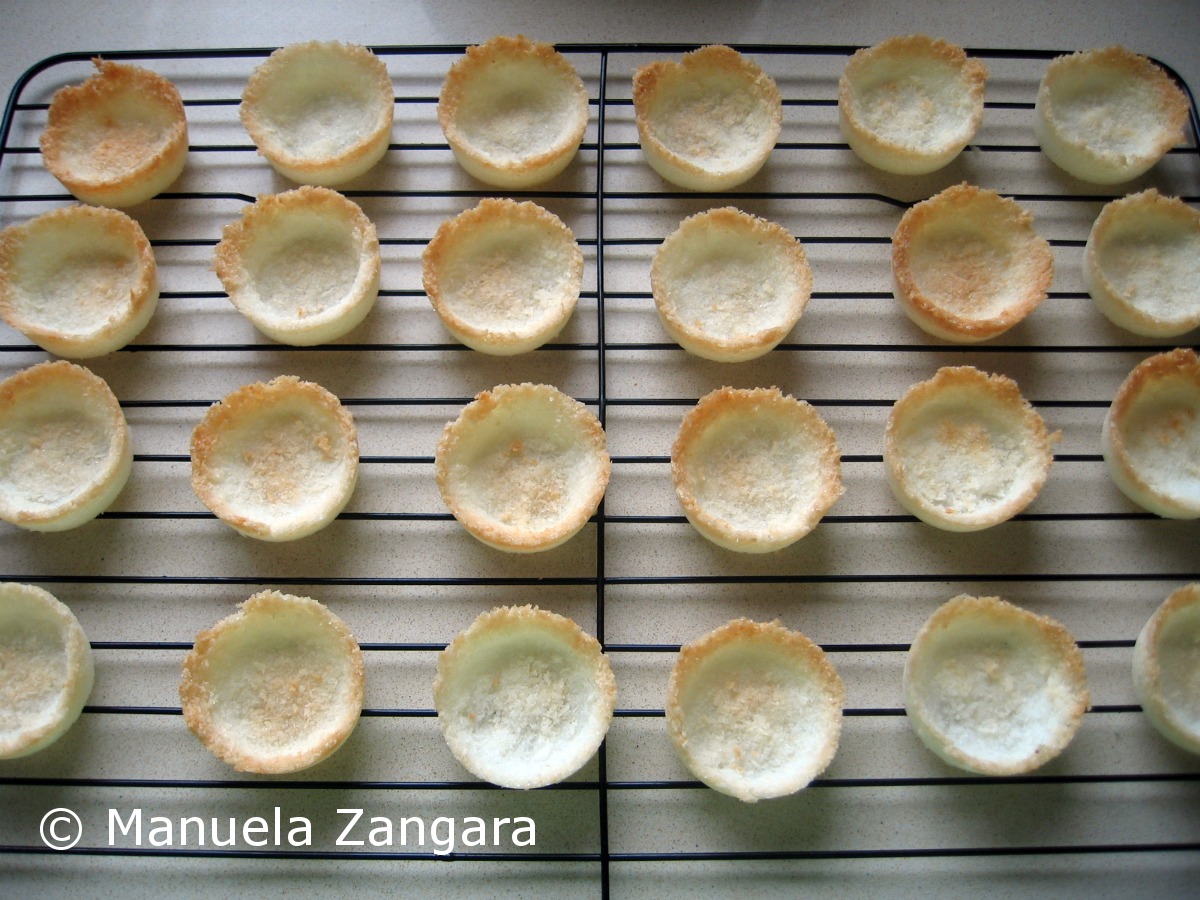 Put the cream in a pot and heat until almost boiling.  Add the chocolate and stir until melted and smooth.  Let it cool slightly.
Now whisk the egg yolks and liqueur into the chocolate.
Using a teaspoon, fill the coconut shells with it. Refrigerate for 6 hours or until set.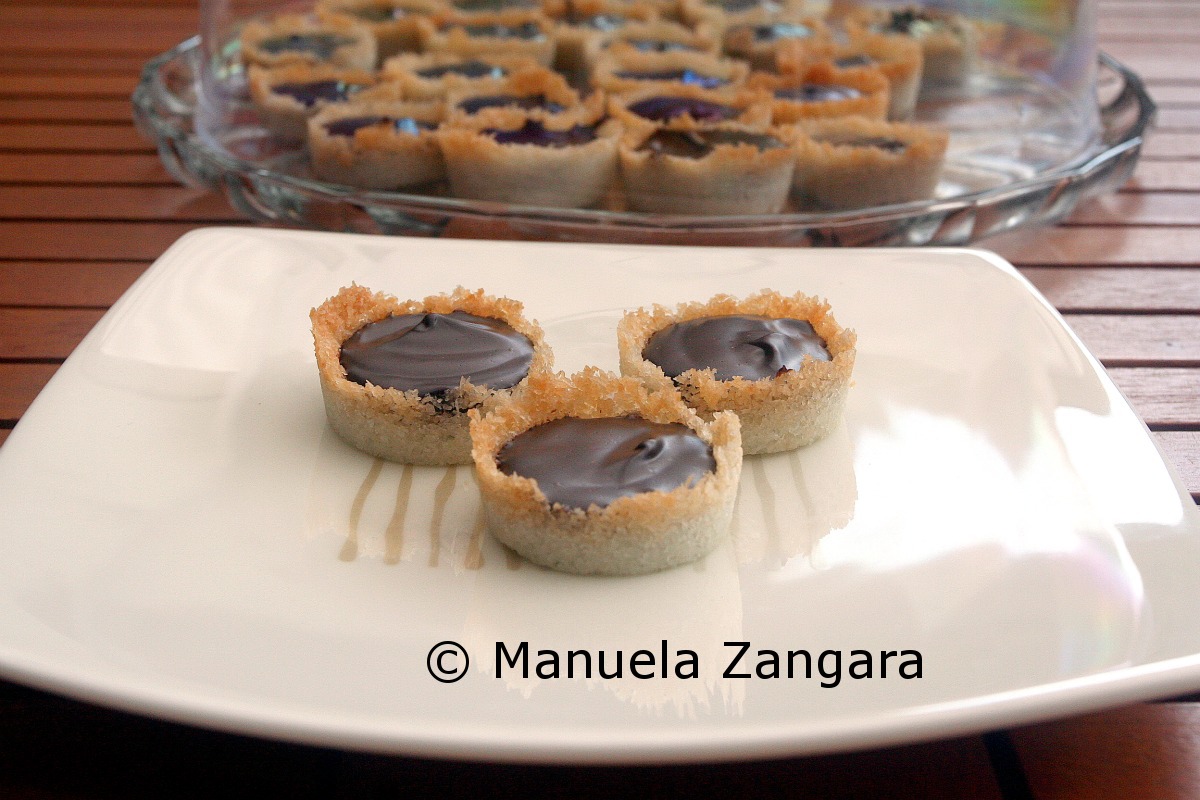 NOTE: If you like, you can also make a single big tart, like in the original recipe (in this case you need to double the amounts for the chocolate cream).
IF YOU LIKE THIS RECIPE, YOU CAN VOTE FOR IT OVER AT FOOD FRENZY, JUST CLICK HERE!  THANKS

Related Posts: