These salty pastries (called pogácsa in Hungarian) are a recipe of a dear friend of my mom's, Judith. She is Hungarian and used to make these often for me when I was a child. I like them a lot and they are very versatile: perfect for an afternoon snack or as an "aperitivo" before a meal together with a cold drink. The yogurt gives them a slightly tangy flavour while the caraway seeds add that extra kick that makes these salty pastries special. Try and make these with your kids, they will love helping out with the cookie cutters and all the different shapes.
Ingredients:
500 gms plain flour
250 gms margarine at room temperature
¾ to 1 tbsp salt
1 sachet (7 gms) of dry yeast dissolved in 2 tbs of lukewarm milk
1 tsp sugar
2 egg yolks
200 ml yogurt
1 egg yolk and 1 tbsp of milk for the egg wash
Caraway seeds
Put the flour, margarine, salt, dissolved yeast, sugar, egg yolks and yogurt in a mixer with a dough hook and knead for a couple of minutes, till the dough looks smooth. You can also knead this by hand if you like.
Let the dough rest for 10 minutes.
Roll the dough, fold it in 3 and let it rest for another 10 minutes.
Repeat this process another 2 or 3 times. This will make the pastry puff up when cooked. Then roll the dough into a 3 mm layer and cut into shapes with some cookie cutters.
Place them on an oven tray lined with baking paper. Brush them with egg wash and sprinkle some cumin seeds on the top.
Bake in a preheated fan forced oven at 200° for 12-15 minutes, depending on the size you choose to make them. They have to become golden.
Serve at room temperature. They are perfect with a glass of wine or any other drink.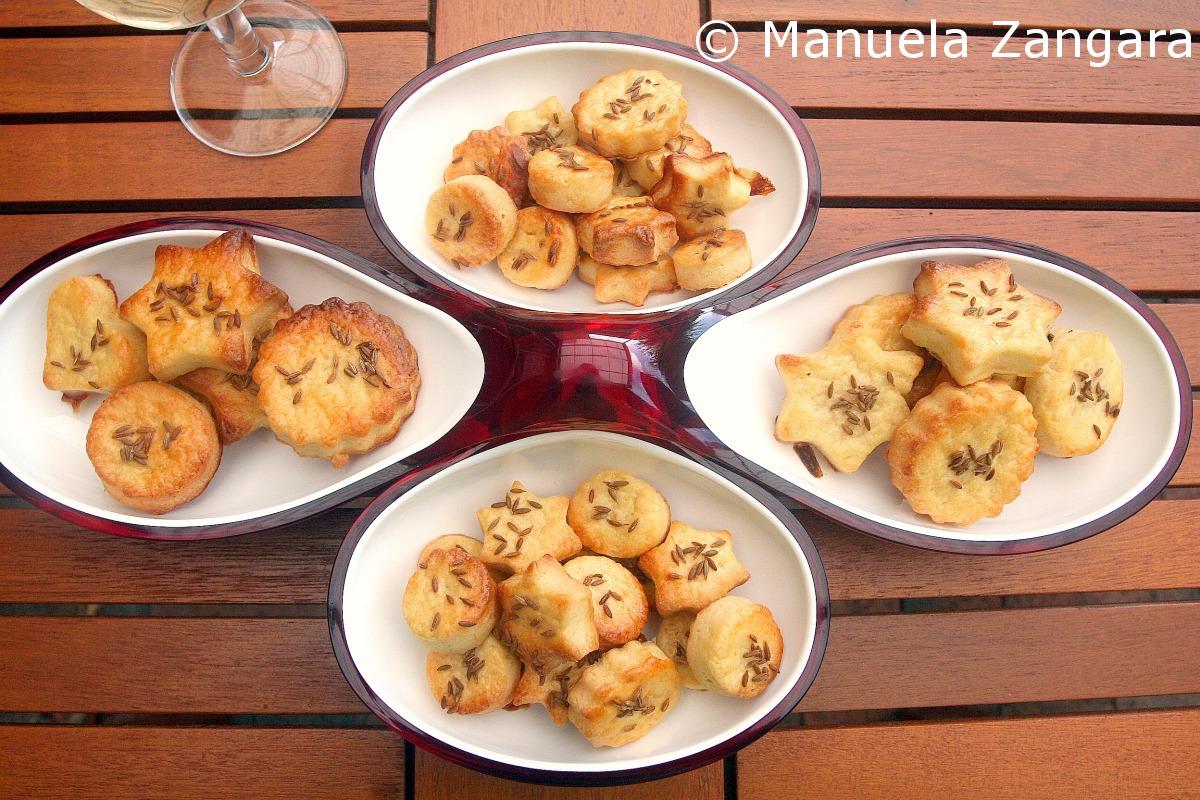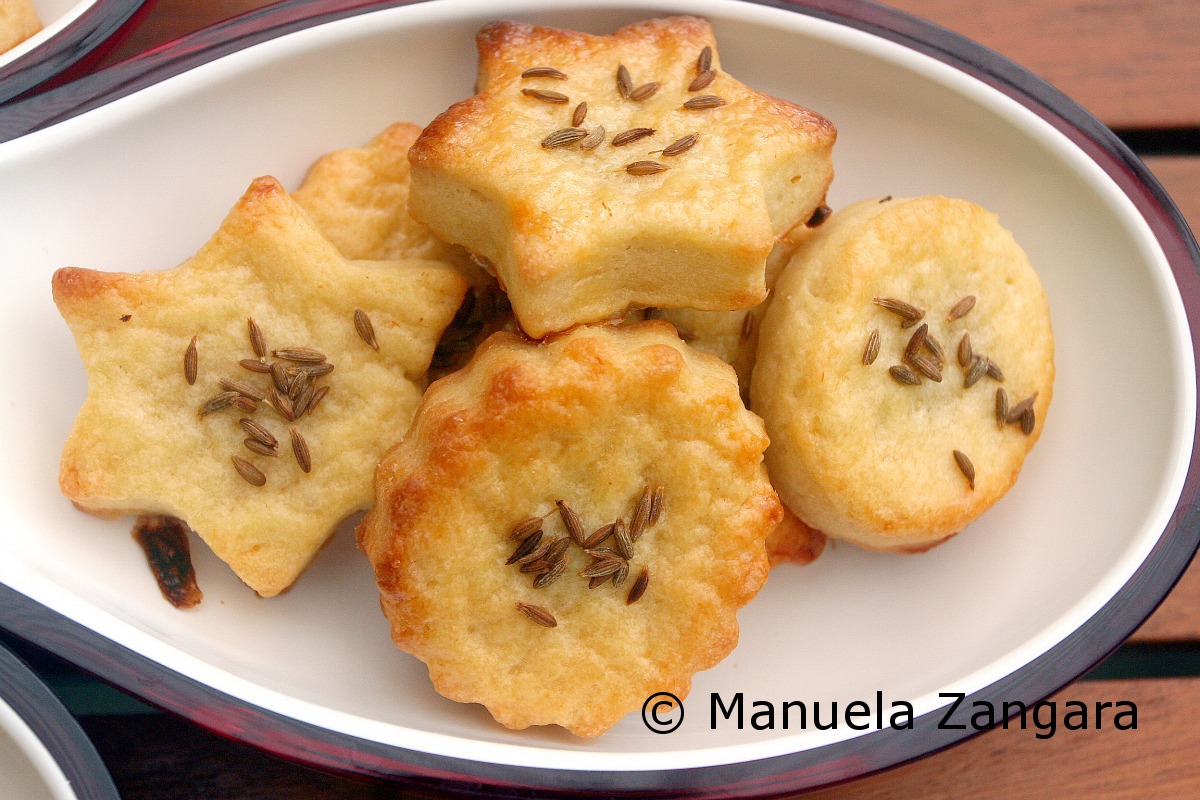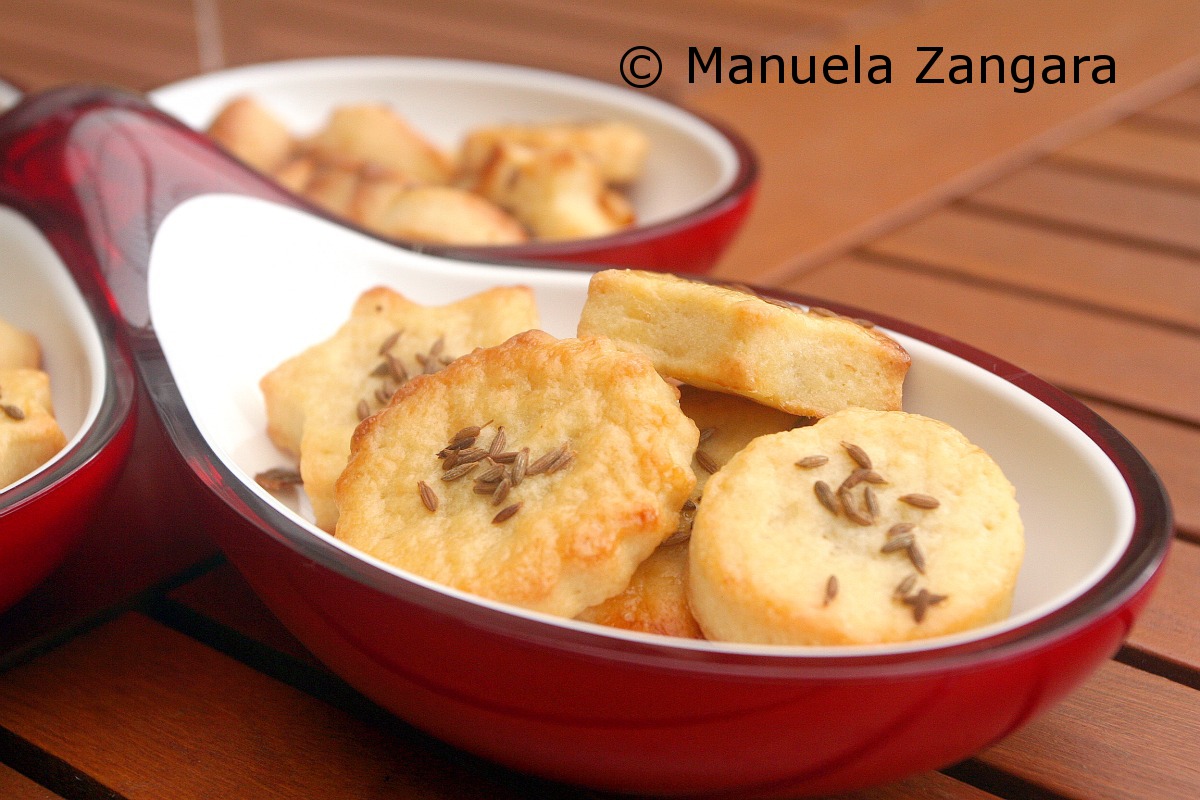 Related Posts: