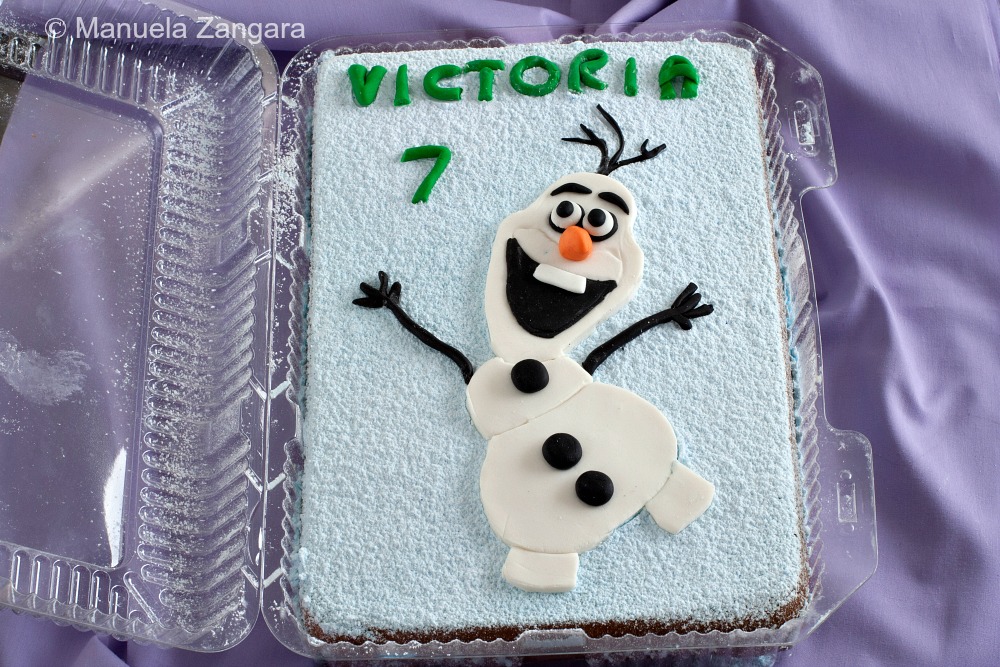 Here goes the first of the 2 Frozen themed cakes I made for Victoria's 7th birthday.  She took this one to school to celebrate with her friends.  The base is a simple eggless yogurt cake: quick and delicious!  I love how it turned out.  It looked impressive (people were asking where we had bought it from!) and it was very easy to make!  I decorated it with a figure of Olaf made with fondant on icy-ing sugar!  Curious to find out how I made it?  Keep reading… and enjoy!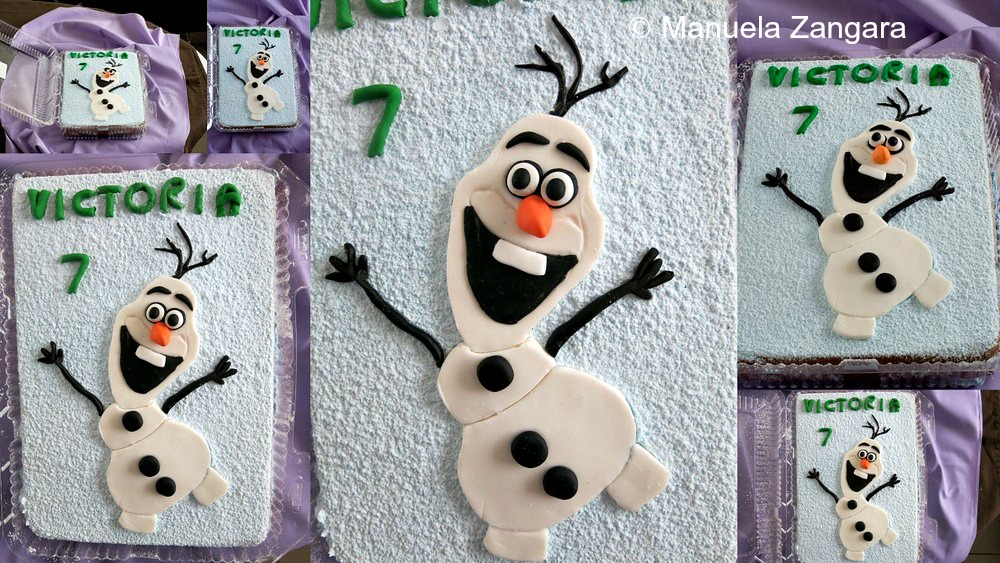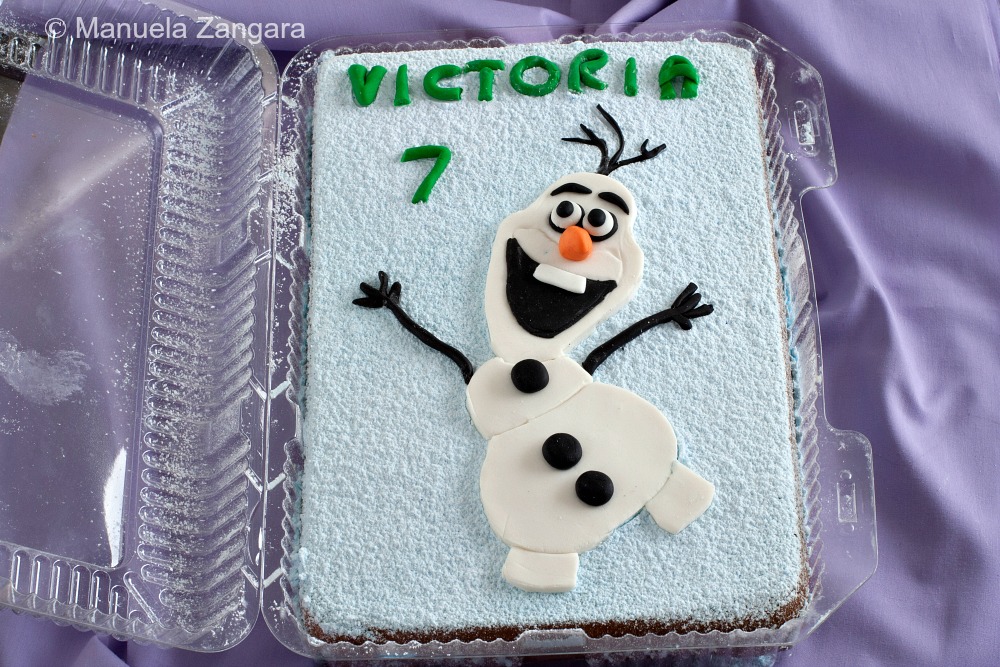 Olaf Yogurt Cake
A tutorial on how to make a cute and easy Olaf Yogurt Cake!
Ingredients
Coloured Fondant

Icing Sugar/Powdered Sugar

Powdered Blue colour
Instructions
The cake is a basic eggless yogurt cake (click

here

for the recipe).

To make Olaf, I used fondant.  To cut out the parts that composed Olaf, I made my own stencils.  It is quite easy, all you need is a printed image of what you want to make, some clean cardboard, some transfer paper, a pen and a sharp exacto knife.  Put the transfer paper between the image and the cardboard and tranfer the image onto the cardboard by tracing the outline with a pen.  Cut out all the single pieces.  I always use this method when I have to make my own stencils (also for making cookies), so I can virtually make ANYTHING I fancy!

Then you can use these stencils to cut out your rolled fondant. Add all the details (like the eyes, mouth, hair, hands, nose etc. – I made these by hand – no stencils), make sure that all the pieces coincide and leave them to dry overnight.

The day of the party I sprinkled the cake with coloured icing sugar (I simply mixed icing sugar with some powdered blue colour) and I assembled Olaf, Victoria's name and the number 7 on the top.

Be very careful as working with icing sugar can be quite messy and you cannot move your fondant pieces around after you place them on the cake or they will leave a mark on the icing sugar!

Related Posts: