The last few weeks have been rainy down here and the weather has turned from hot into "cool" (I won't say cold, as we probably get about 2 weeks of real winter here in Sydney and even then, it's a much milder winter than my childhood winters).  Autumn has definitely come and I am quite happy to welcome it.  I love how the leaves change colour and all the delicious new produce available at the grocery store.  Pomegranate is definitely one of them.  After sharing the recipe for my Pomegranate Risotto a few days ago, today I will be sharing the recipe for a drink… a delicious Pomegranate Daiquiri.  Simple to make and beautiful in colour.  I love the hint of cherry added my the Maraschino liqueur (one of my all time favourites!).  It is a very refreshing and elegant cocktail, perfect to celebrate the arrival of autumn!  Cheers!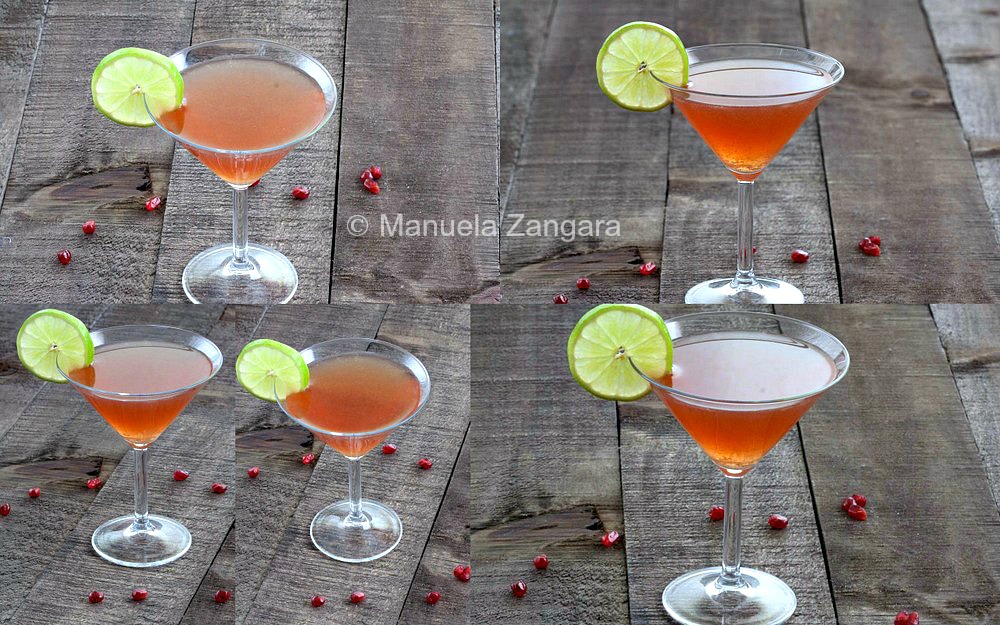 Pomegranate Daiquiri
Instructions
Fill a big glass with ice and pour all the ingredients over the ice.
Mix well for about 10 seconds and strain the cooled daiquiri in a Martini glass.
Garnish with a lime lice.
Serve and enjoy.
Notes
If you have a shaker, fill it with ice up to ¾, add the daiquiri and shake for 8 to 10 seconds. Strain it and serve.
Pin It

Related Posts: