It is autumn down here… and it's also been quite rainy in the last few weeks.  So, what better way to cheer the family up than baking a cake?  And being autumn, it had to be an apple cake!  I make all sorts of apple cakes and tarts, like my Apple Tart (one of the very first recipes I ever published on Manu's Menu!), or my Apple Crostata with Steusel Topping and I like them all.  I think there is no better cake than an apple cake to make you feel loved, cherished and warm inside.  It is comfort dessert at its best.  Just what we need on a rainy day.  This tart in particular is very unusual.  It is somewhat in between an apple cake and an apple clafoutis, both in consistency and taste.  It is creamy, but at the same time, the apples (and there's LOADS of apples in here!) add a bite to it.  A really special find and a cake I will be making often.  It is perfect with a cup of hot tea and it will surely put a smile on your face and make you feel like the sun is out again… hopefully! 😉  Enjoy and don't forget to enter my giveaway for a chance to win a Hamper full of Barilla's goodies… just 2 days left!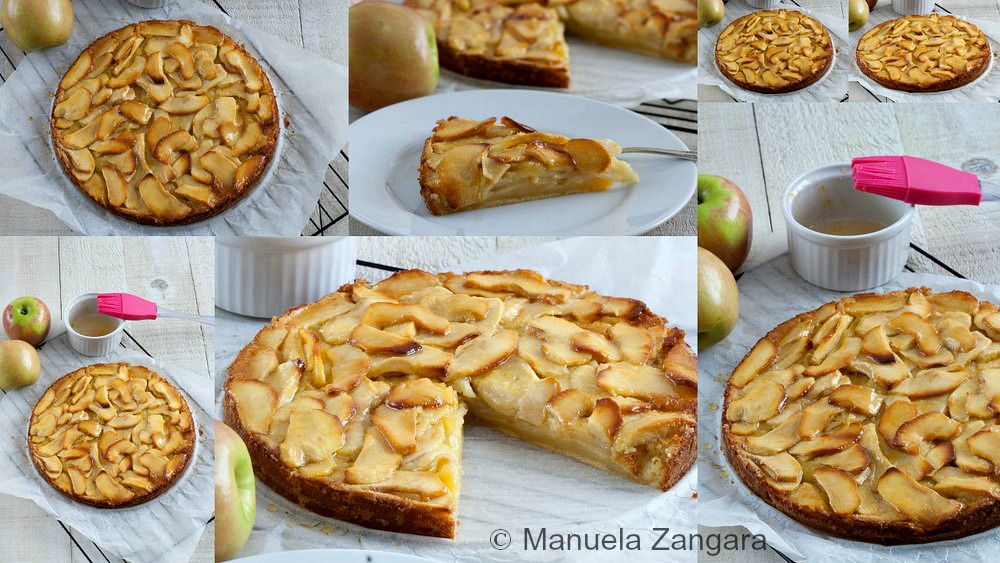 Creamy Apple Tart
How to make the perfect autumn cake: Creamy Apple Tart!
Total Time
1
hour
10
minutes
Ingredients
75

gms

– 2/3 cup all purpose flour

1

tsp

baking powder

4

apples

1

egg

2

yolks

160

gms

– ¾ cup + ½ tbsp sugar

1

lemon zest

grated

1

tsp

vanilla extract

120

ml

– ½ cup milk

100

gms

– 7 tbsp butter

melted and at room temperature

2

tbsp

apricot jam + 1 tbsp water
Instructions
Sift the flour and baking powder together in a bowl and keep aside.

Beat the egg, egg yolks and sugar in an electric mixer until pale.

Add the vanilla extract and lemon zest and keep beating.

Add the melted butter (at room temperature) and milk and keep beating.

Add the sifted flour and baking powder mix and beat until combined.

Delicately add the sliced apples to the cake batter making sure they are completely coated.

Bake in a pre heated oven at 180°C – 355°F for about 50 minutes.

When the cake is ready, let it cool down, then remove it from the tin.

In the meantime, heat up the water and apricot jam and mix them together until combined.

Slice it and enjoy at room temperature!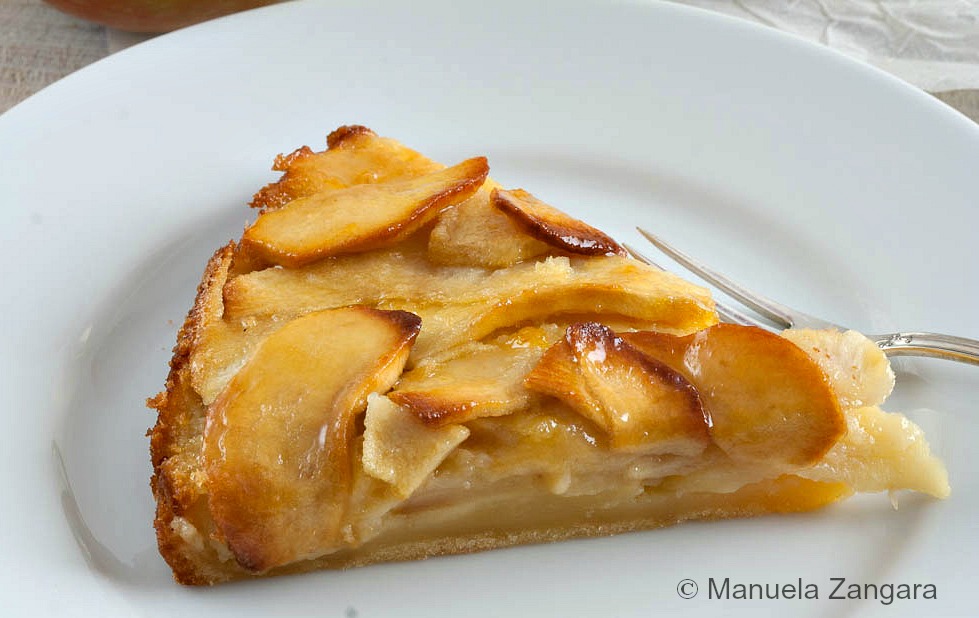 Related Posts: