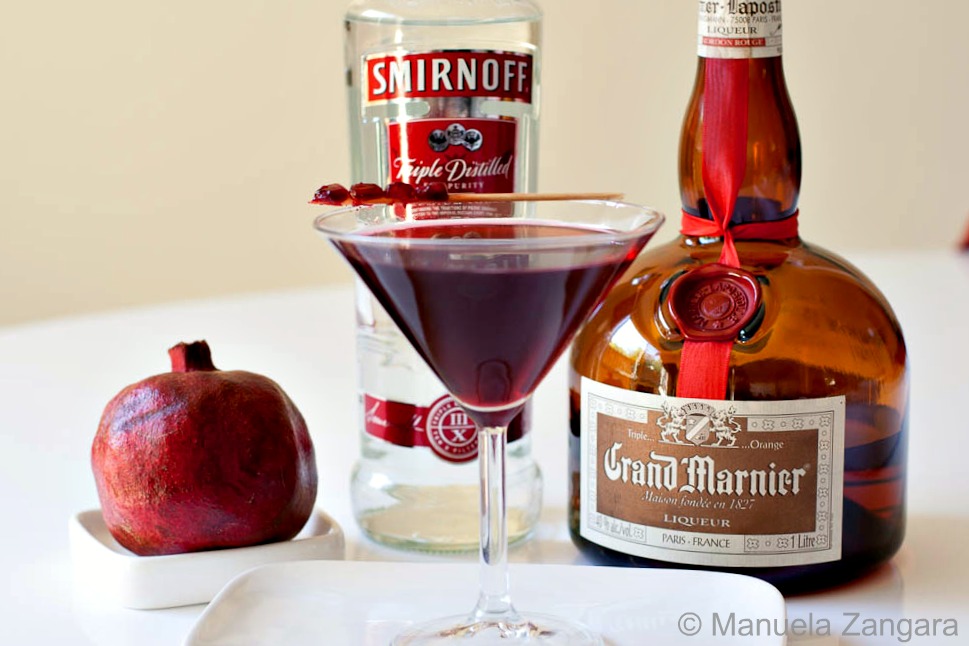 I always associate pomegranate with Christmas and New Year.  It is very common to see it on an Italian table during the holidays.  I love its intense ruby colour and the juicy, yet crunchy texture of its seeds.  I think it is one of the prettiest fruits that exist!  Being very common in the Mediterranean areas, I thought it would make the perfect ingredient for one of the drinks for the Sicilian Street Food New Year's Eve Party that I organised as part of Foodbuzz's 24×24 program.  It is not technically a "Martini", as it does not contain either Gin or Vermouth, but I guess it is simply named after the cocktail glass it shares with the Martini.
Recipe adapted from Drinks Mixer
Ingredients (makes 1):
1 oz. vodka
½ oz. Grand Marnier
3 oz. pomegranate juice
Combine all the ingredients, mix well and serve into a chilled cocktail glass.
I am sorry for James Bond, but I like my Martini to be stirred, not shaken… 😉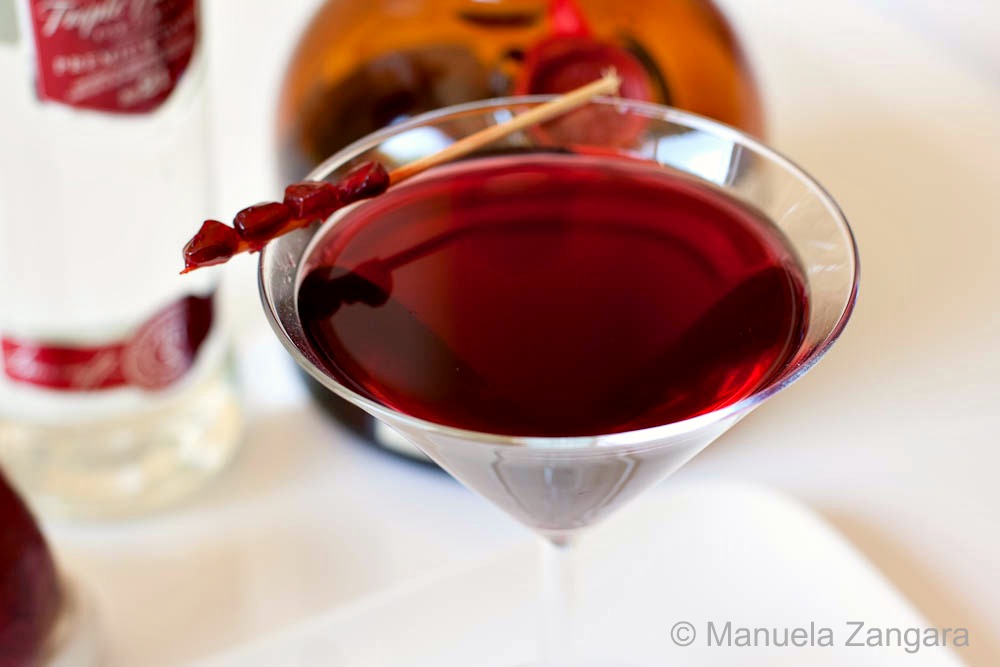 Related Posts: