Sicily is very famous for its citrus fruits… be it lemons, mandarins or oranges.  So, one of the drinks for the Sicilian Street Food New Year's Eve Party that I organised as part of Foodbuzz's 24×24 program had to have some citrus in it.  I chose orange, because it is sweet and I have a soft spot for sweet drinks!  I had never had this cocktail before, and I loved it.  I am sure I will be making it again!  Careful though, it is quite strong!!
Recipe adapted from Cocktail Mania
Ingredients (makes 1):
½ lime
¼ orange
2 tsp brown sugar
Crushed ice
2/3 Triplesec (I used Grand Marnier)
1/3 Orange Juice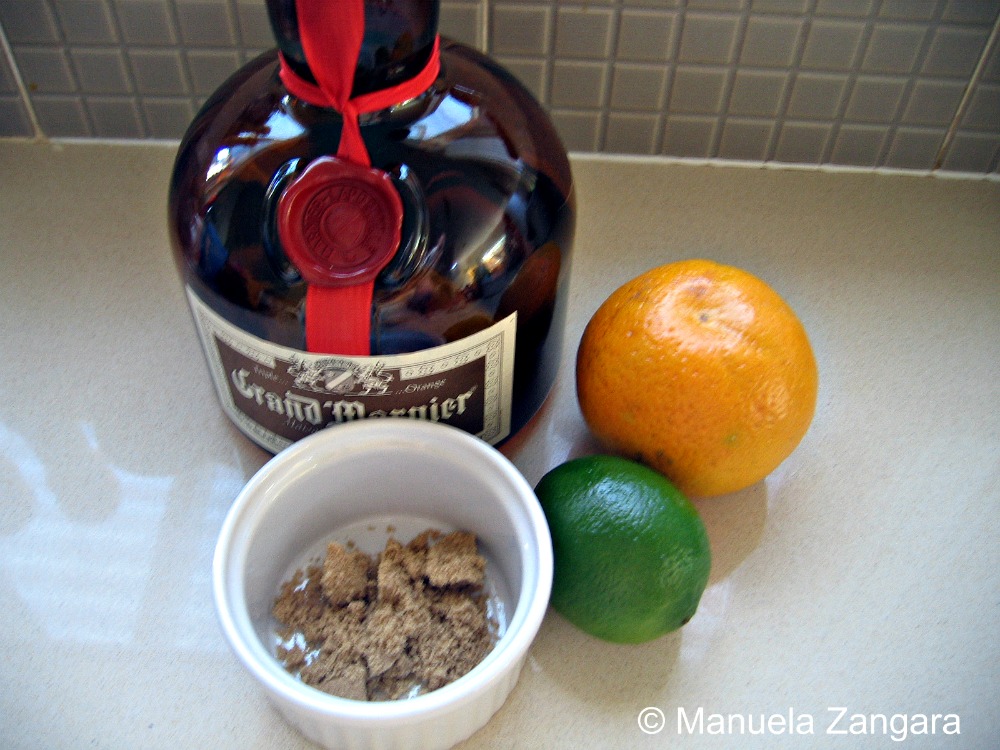 Put the the lime and orange cut in wedges in a Mojito glass (or if your muddler does not fit the Mojito glass like mine, do this in a separate bowl).  Crush the lime and orange together to release their juices.
Add the sugar and muddle again.  Do not strain the mixture.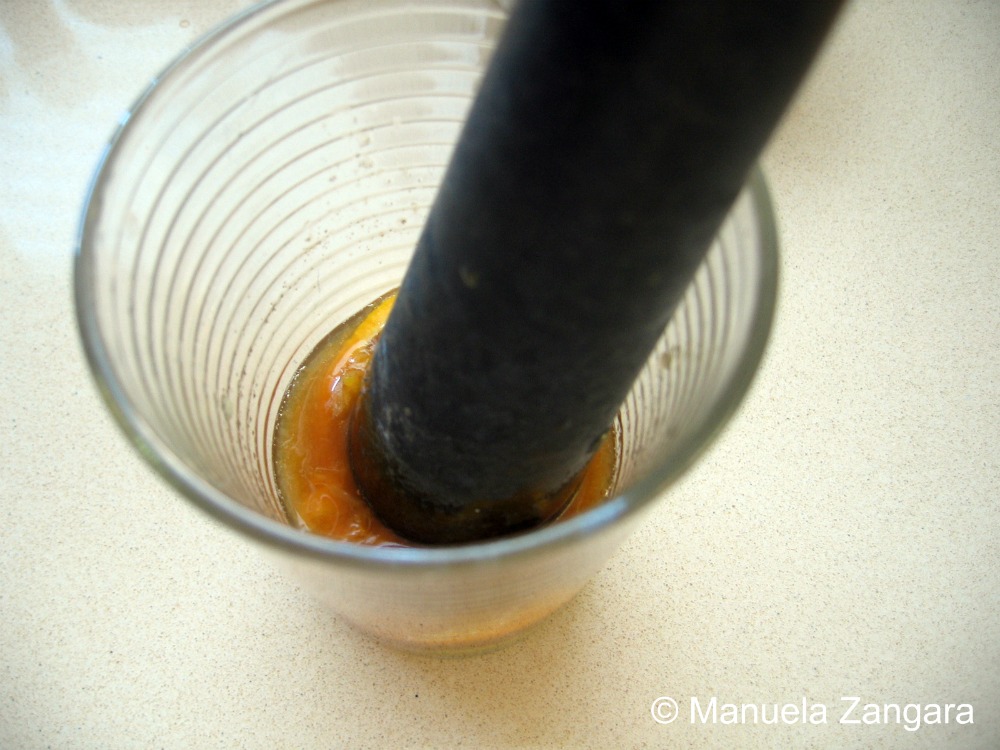 Fill the glass half way through (or transfer to a Mojito glass and then fill it) with crushed ice.
Add the Triplesec to 2/3 of the glass and fill the glass with orange juice.  Decorate with a slice of orange and serve immediately.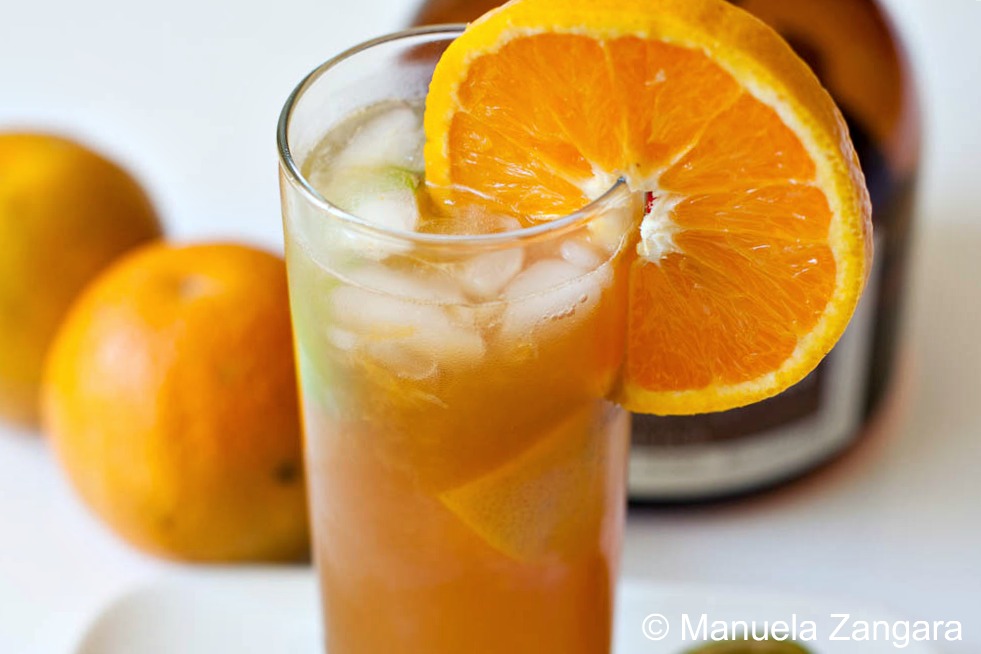 Related Posts: