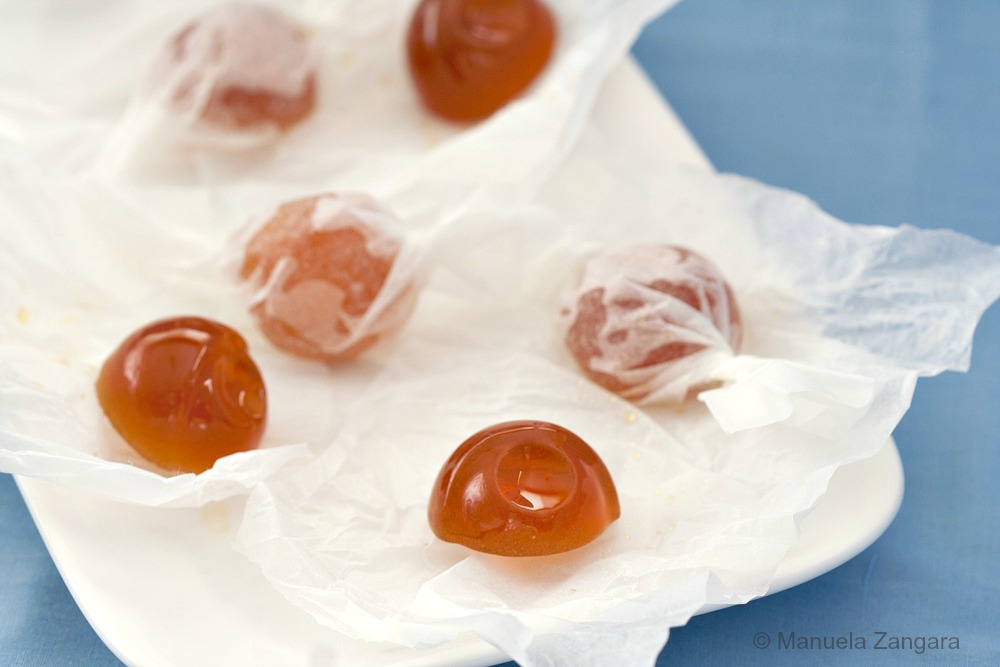 Have you ever made candy? I have made caramel and sugar decorations (remember my Frozen cake?) and even lollipops, but I had never made flavoured hard candy before. I got the idea when I had my last cold with a terrible sore throat. I used to buy honey candy in Italy and I suddenly felt to urge to have some… so I made my own.
This is a very easy recipe, but you do need a candy thermometer to make sure you get the mixture to the hard crack stage. This is a must to ensure that the final result is indeed hard and not sticky.
If you want to get a golden coloured candy, I suggest you use a light coloured honey as you need to caramelize it. Honey here in Australia is mostly dark, thus the dark colour of the final candy.
The taste is amazing and it's really good for your throat! Try it and let me know what you think!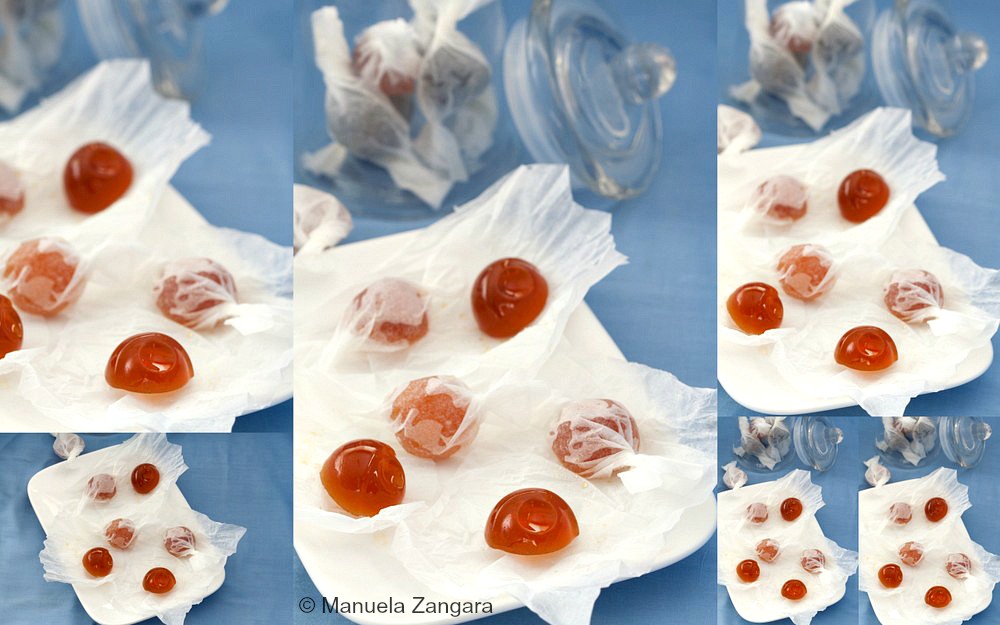 To store it, wrap the candy individually using wax/baking paper and store in an air-tight container or Ziploc bag. If you live in a very hot and humid area, you may want to keep them in the fridge o they don't become sticky.
Also, if you like home-made candy, make sure to check out my Soft Vanilla and Pink Salt Caramels,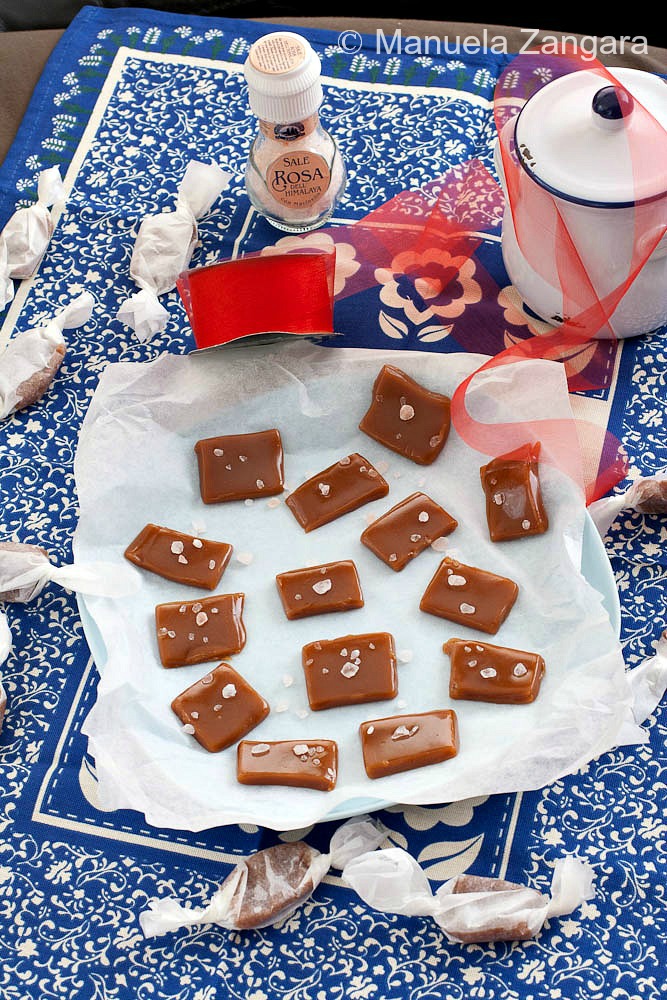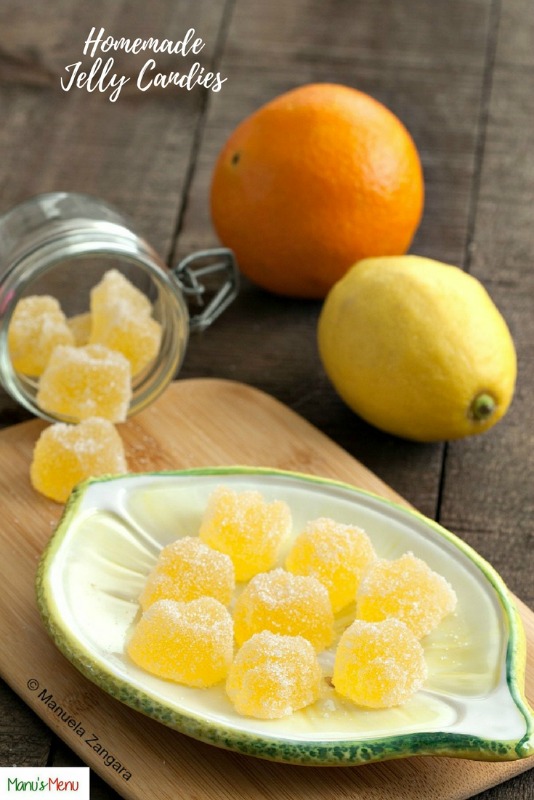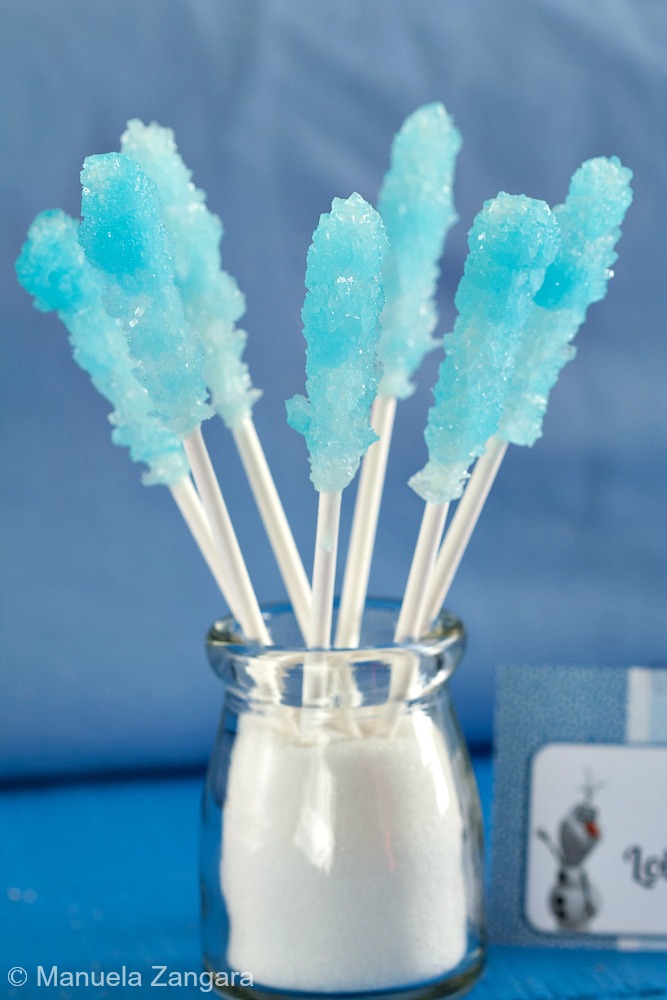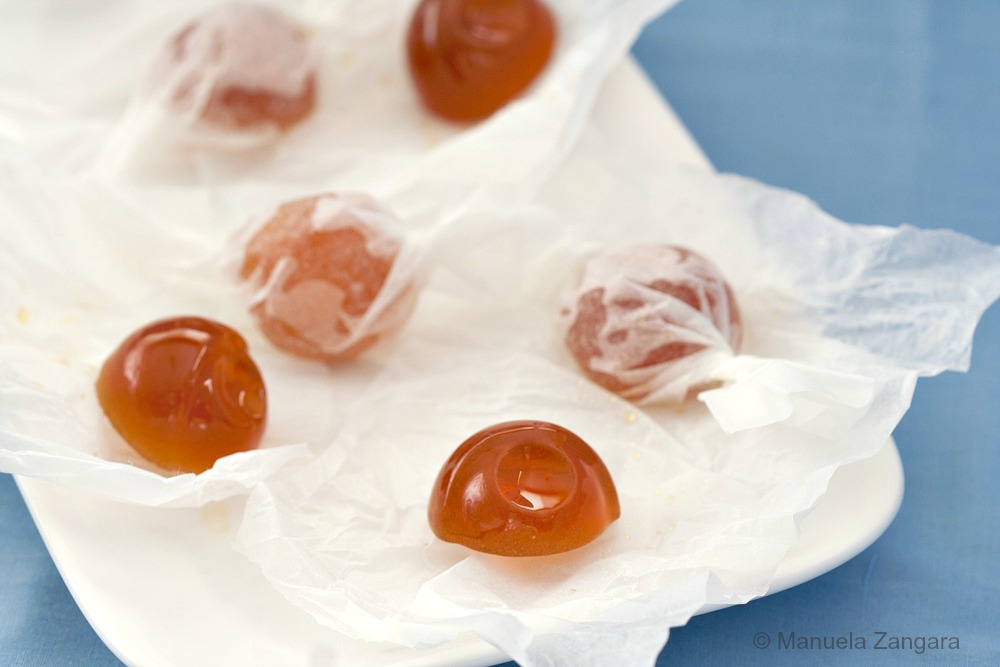 Honey Hard Candy
Honey Hard Candy - delicious and healthy home-made candy!
Ingredients
6

tbsp

sugar

4

tbsp

water

2

tbsp

lemon juice

2

tbsp

honey
Instructions
In a pot, mix together the sugar, water and lemon juice and put it on the fire on a medium flame.

When the mixture boils, decrease the flame to low and stir in the honey.

Caramelize the mixture and cook it until it reaches the hard crack stage (146°C-155°C/295°F-310°F) on a candy thermometer.

Then pour into silicone moulds and let the candy harden completely before unmoulding.
Don't they look yummy and glossy??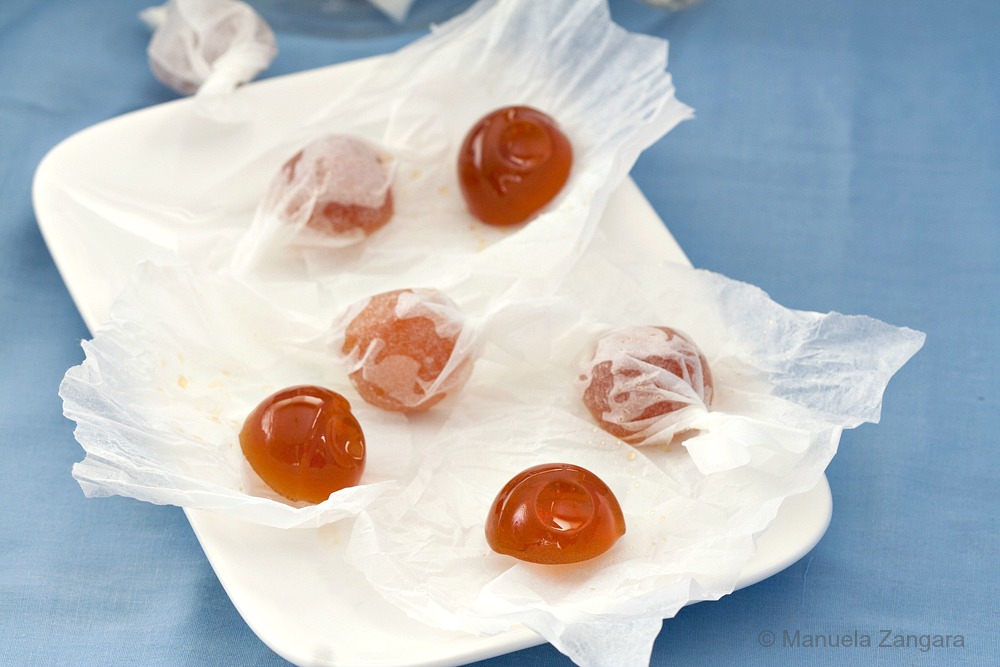 Don't forget to pin this recipe!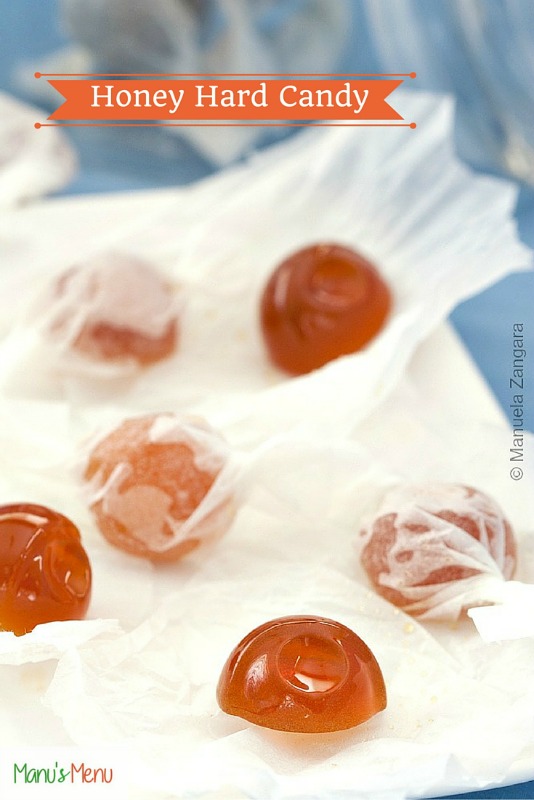 Related Posts: