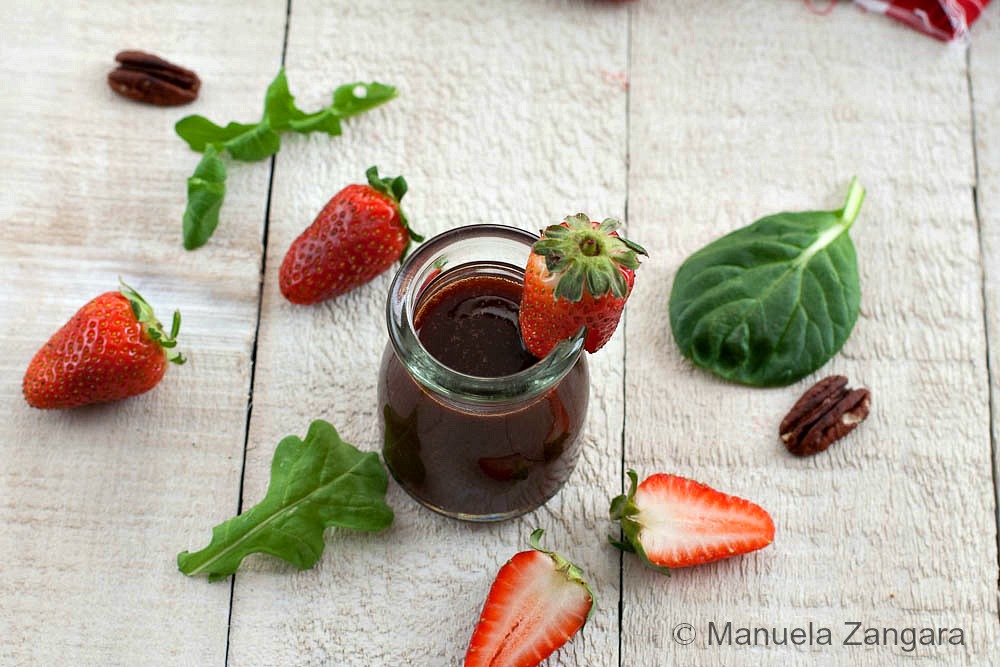 I love strawberries, always have and always will!  I am lucky enough to live in a country where strawberries are in season all year round.  It wasn't like that in Italy, where fresh and sweet strawberries were only available in summer.  The great thing about Australia is that it is a huge country with many different climates which vary from state to state and even inside the same state sometimes!  So, when strawberries are not in season in the south, they are at their best in the north and west of the country!  Aren't we lucky?!  I always have strawberries in my fridge, so I thought of making something a bit different with them and use them as a dressing.  This Strawberry Balsamic Vinegar is delicious and it makes the perfect dressing for all kinds of salads.  Come back in the next couple of days to see how I used it!  Enjoy!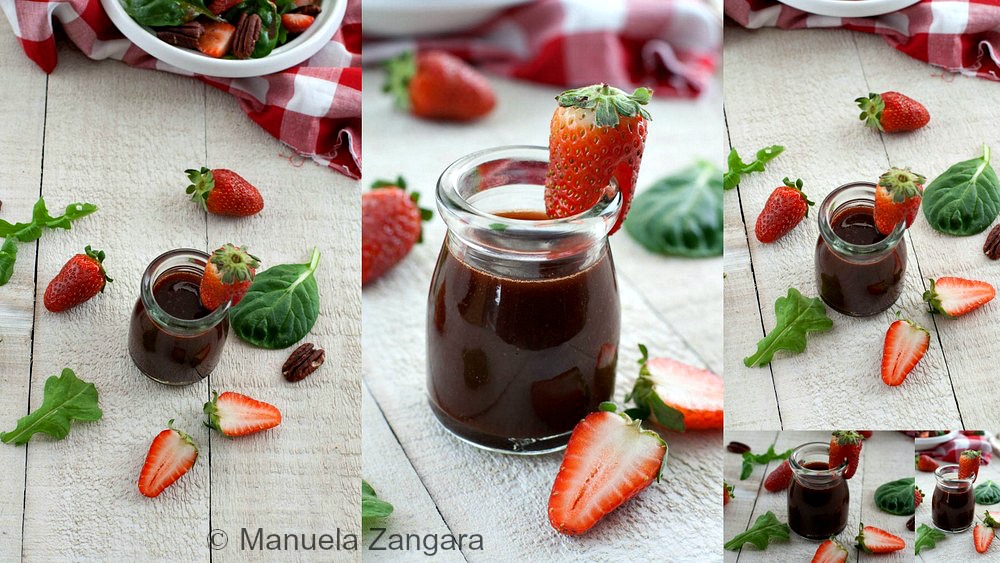 STRAWBERRY BALSAMIC VINEGAR
Serves:
makes approximately ¾ cups
Instructions
Put the strawberries, vinegars and sugar into a blender or food processor and blend until completely smooth.
Allow the mixture to sit in the blender for 1 hour (this will help the strawberries infuse the vinegar).
Sieve the mixture and use it to dress your salads.
Notes
It keeps well in the fridge for a couple of weeks as long as it is kept in a capped bottle.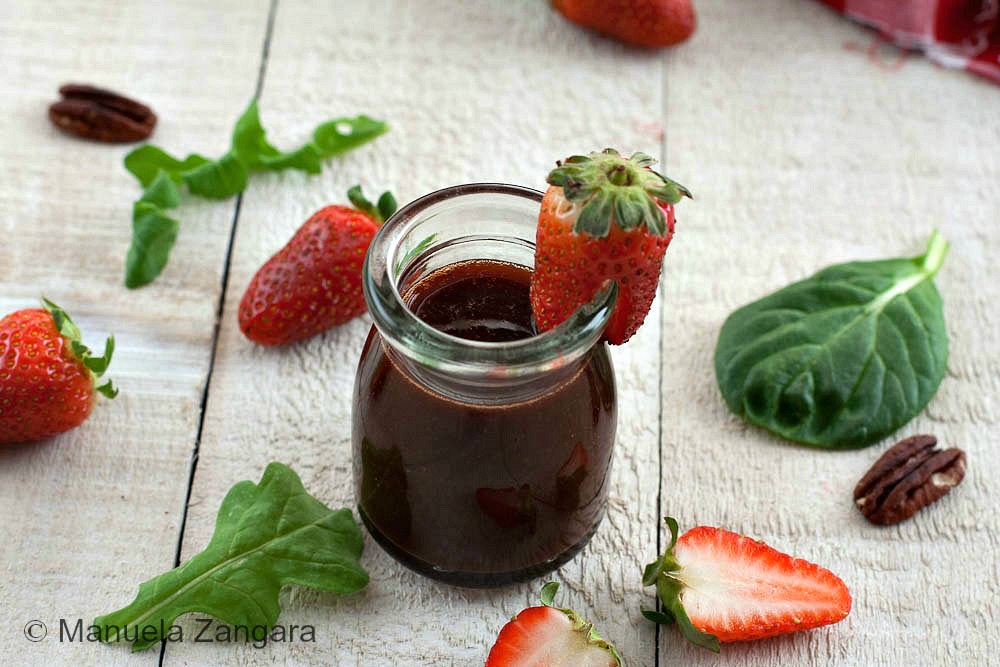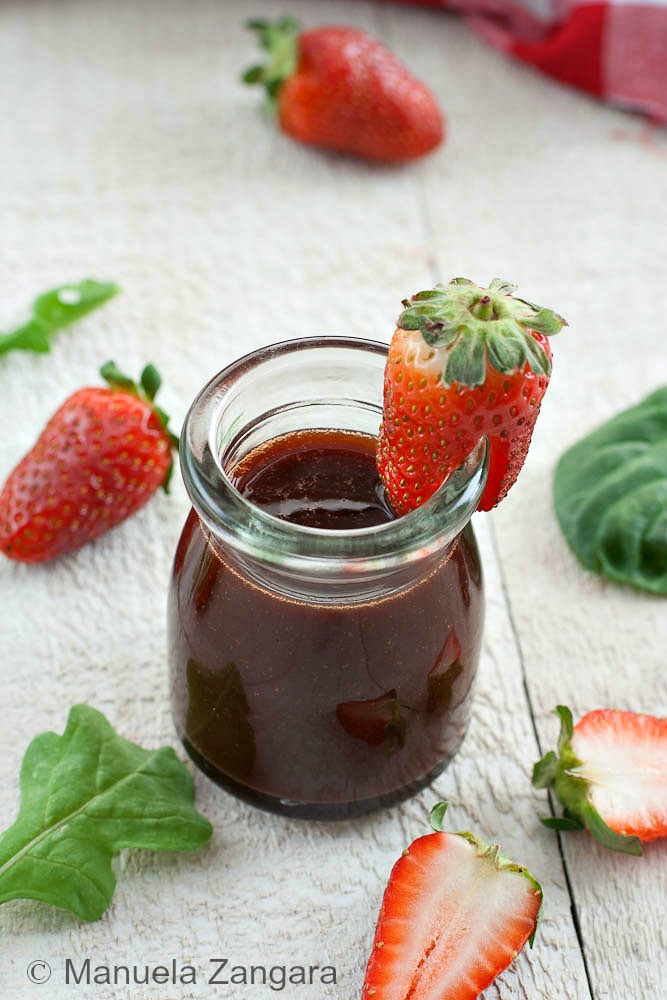 Pin It

Related Posts: