Today I am going to share with you my family's recipe for one of the most classic Italian desserts: Tiramisù.  I still can't believe that I have been blogging for almost 3 years without publishing my Tiramisù recipe!  Especially considering that it is one of my all time favourite desserts!  The reasons are many: I am a coffee addict, I LOVE mascarpone and I am a huge fan of creamy desserts.  Tiramisù is not a very ancient recipe, in fact it appears to have been created in the 60's, but it has become so popular that every Italian family knows how to make it.  There are a few variations, even in the classic coffee version, as some people add liqueur to it (and then too, different kinds of liqueurs)… but I like mine without alcohol.  I do have to advise you that this recipe contains raw eggs, so use only very fresh eggs.  This is the traditional way of making Tiramisù: we do not make it with cream, the creamy mixture is simply made with sugar, yolks, mascarpone and whipped egg whites.  It is as good as it gets and this is a dessert that will surely make its appearance on our holiday table!  Enjoy!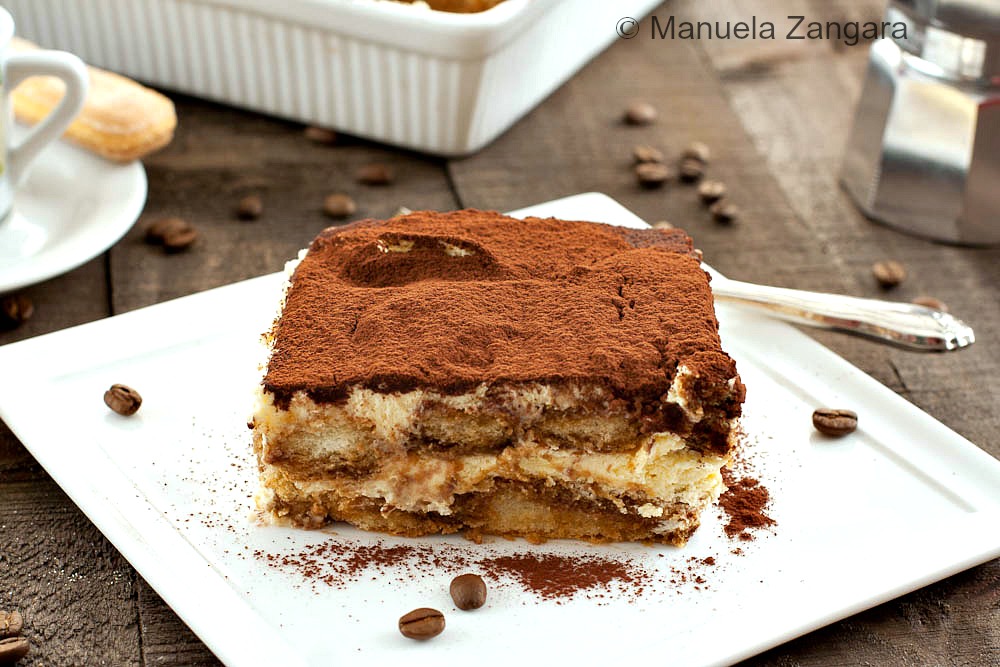 Tiramisu
The authentic recipe for Tiramisu, an iconic Italian dessert.
Ingredients
400

gms

– 14 oz. mascarpone

25

savoiardi cookies

ladyfinger cookies

4

eggs

separated

6

tbsp

sugar

separated

6

espresso shots

Unsweetened cocoa powder
Instructions
Whip the egg whites until firm.

Beat the egg yolks with 4 tbsp of sugar with an electric hand mixer until they become white and fluffy.

Add the mascarpone and quickly whisk to incorporate it.

Dissolve the remaining 2 tbsp of sugar in the coffee.

Soak the savoiardi cookies in the coffee and put them in a serving plate in a single layer. Top them with the mascarpone cream.

Add a second layer of soaked cookies and cover them with the mascarpone cream (make 2 layers).

Let it rest in the fridge for at least 2 hours before serving it.
Recipe Notes
I usually make it the day before I want to serve it. This ensures that all the flavours develop and that the cream and cookies firm up enough to cut clean slices.
As this recipe contains raw eggs, make sure you use pasteurised or very fresh eggs.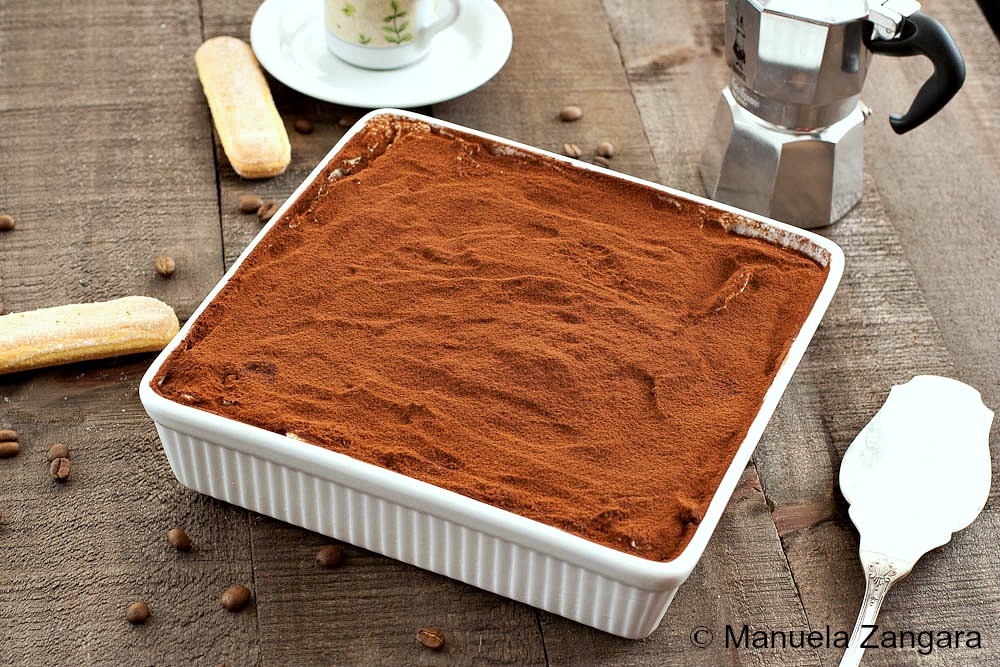 Related Posts: