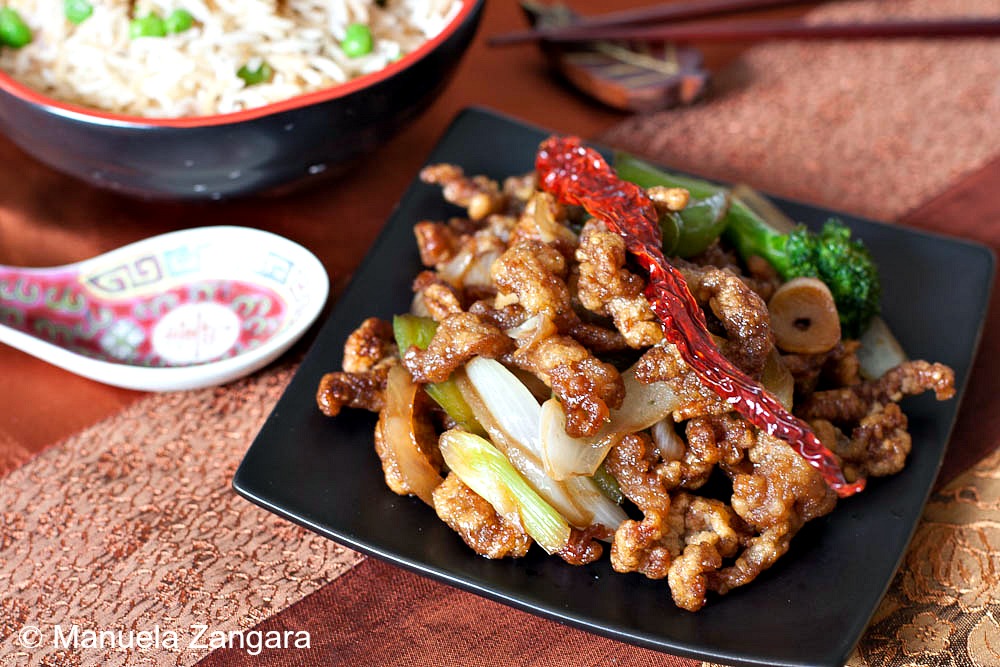 I love this recipe!  I have discovered this beauty on Adora's Box a little over a year ago (thank you Adora!) and the whole family got hooked.  Needless to say, I have made it many times already as it is the perfect midweek dinner: quick, but delicious!  I have slightly modified Adora's recipe as I added a few extra veggies in there (I recently discovered that both my fussy little eaters actually LIKE broccoli when stir fried with soy sauce!) and I made it with a little extra "sauce", to please my husband.  It is a family pleaser.  I am sure you'll love it too!  Enjoy!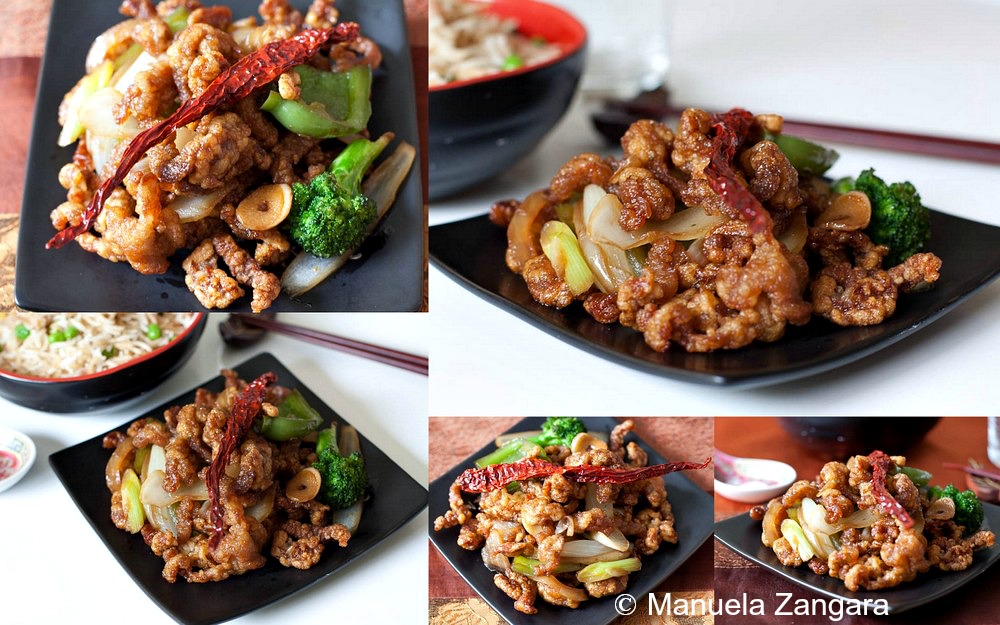 Ingredients
Marinade and Pork
500 gms – 1.1 lbs. pork strips
2 tbsp soy sauce
1 tsp sesame oil
½ tsp salt
1 egg
Corn flour for dredging
Vegetable oil for frying
Stir fry
Instructions
Marinate the pork with 2 tbsp of soy sauce, salt and sesame oil.
Beat the egg, add it to the pork and mix well.
Dredge the pork slices in corn flour and shake off the excess.
Deep fry until golden brown. Drain it on kitchen paper and keep it aside.
Heat up a clean wok. Add a tbsp of vegetable oil to it and start by stir frying the broccoli florets and the pepper for a couple of minutes.
Add the onions, garlic, chilli, and spring onions. Stir fry for one minute.
Add the fried pork and stir well.
Season with 2 tbsp each of soy sauce and sugar. Stir to coat.
Serve hot with plain steamed or fried rice.
Pin It

Related Posts: