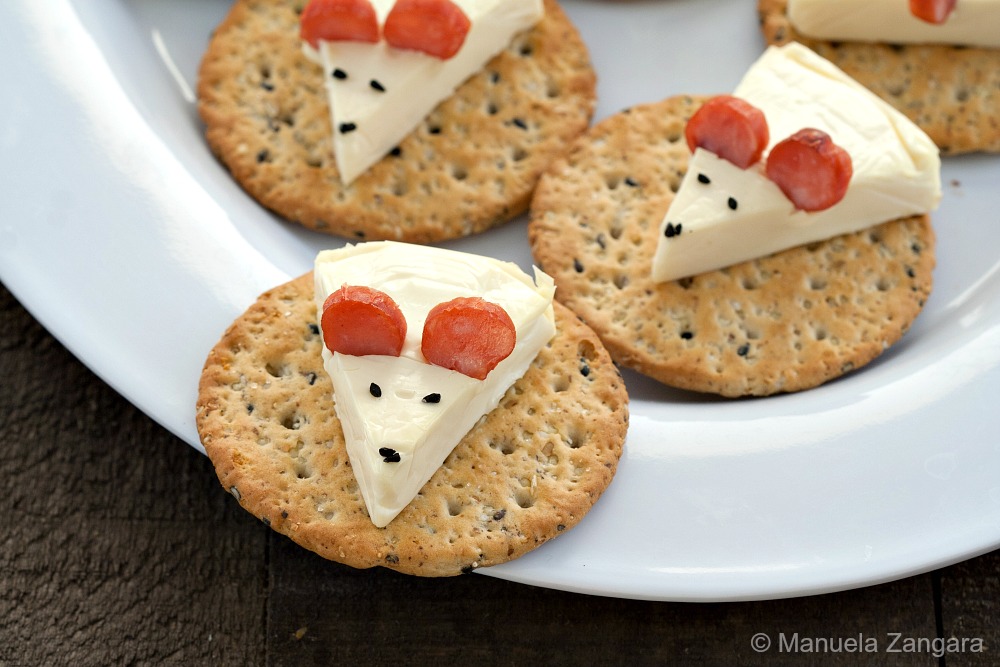 Today's post is not really a recipe, but I thought this Cheese Mouse on a Cracker looked too cute not to have a post of its own!  All you need to make these "mice" are cheese spread triangles, black sesame seeds, salami and… crackers off course!  I made these for Georgia's 5th birthday party.  The theme was all about kittens… so mice were on order! hahaha  They are very fast and easy to make… and a fun way to get fussy kids to eat some cheese!  Enjoy!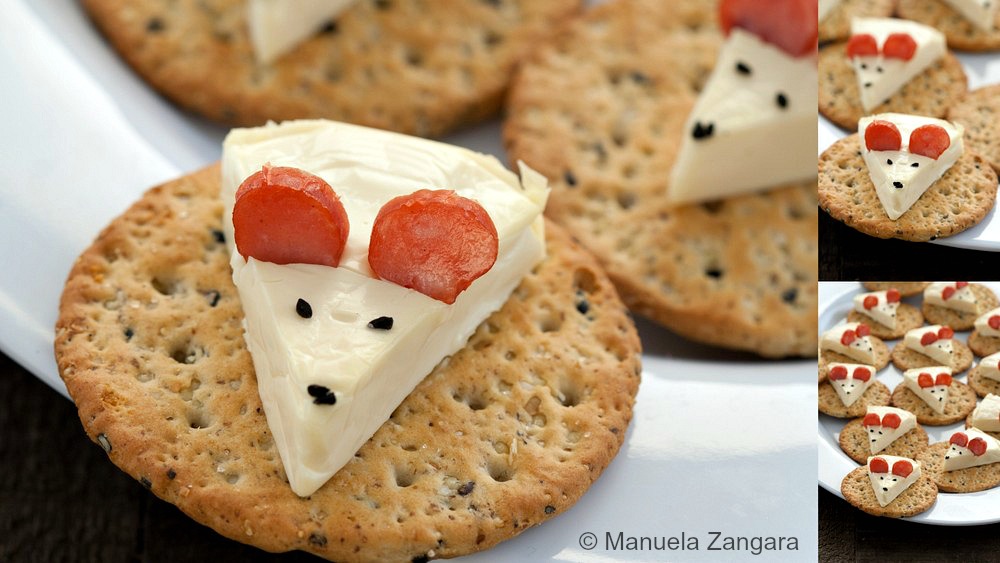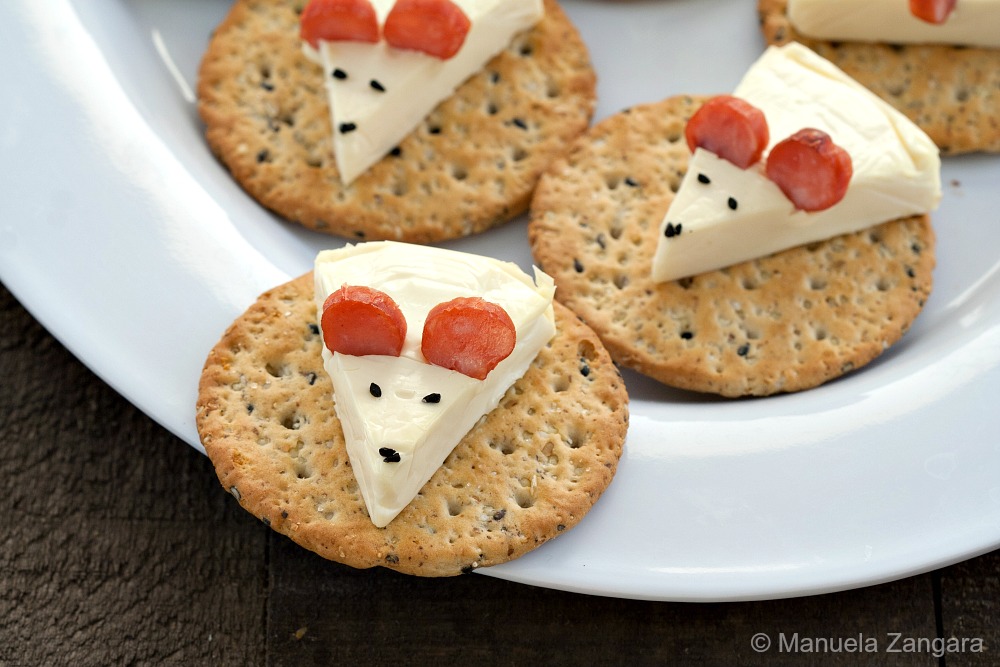 Cheese Mouse on a Cracker
Cheese Mouse on a Cracker - a fun and cute idea for your next party!
Ingredients
Cheese Spread triangles

Black sesame seeds

Thin salami

sliced

Crackers
Instructions
Put a cheese spread triangle onto a cracker.

To decorate it, put 2 black sesame seeds to make the eyes and 2 for the nose.

Add 2 slices of thin salami to make the ears.

Serve immediately.

Related Posts: