Have you already decided what to serve to your loved one tomorrow?  If you haven't, or are still undecided, look no further.  I think I may have the answer for that, at least as far as dessert goes.  I have always wanted to try and make something with chocolate and chilli… I know, it sounds like a weird combination, but it is actually a very ancient tradition, that goes back to the Mayans and Aztecs!  And guess what?  This tradition has been taken from the Americas to Sicily by the Spaniards who also ruled the island.  In fact, the town of Modica is renowned for the production of high quality chocolate, often flavoured with chilli!  I tried this combo in a mousse and I was very happy with the results.  The mousse was slightly (but not overly) spicy and the coffee perfectly complemented the taste of the dark chocolate, giving it more "depth".  What better occasion than Valentine's Day to spice up your usual chocolate mousse with a hint of chilli???  Happy Valentine's Day everyone!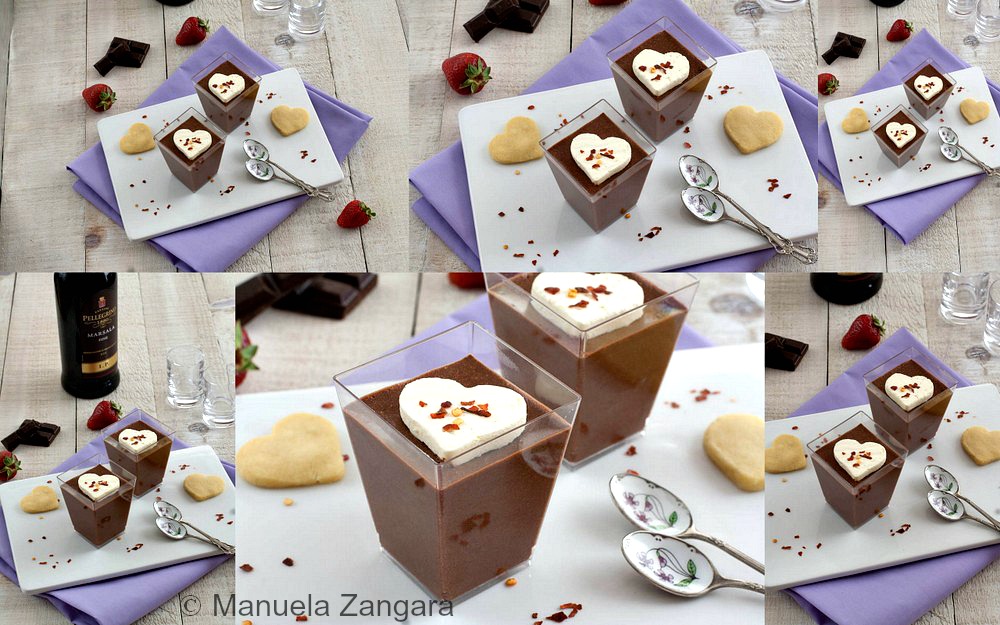 Chocolate, Espresso and Chilli Mousse
Spice up your Valentine's Day with this Chocolate, Espresso and Chilli Mousse!
Ingredients
125

gms

– 4.4 oz. dark chocolate

2

eggs

separated

40

gms

– 1.4 oz. sugar

30

ml

– 1 oz. espresso

2

tbsp

milk

¼ to ½

tsp

red chilli powder to taste
Instructions
Melt the chocolate either in the microwave or in a bain-marie and let it cool down slightly.

Whisk the egg yolks and the sugar with an electric mixer until pale.

Add the melted chocolate, chilli powder, espresso and milk and mix well until combined.

Gently incorporate the whipped egg white into the chocolate mixture using a lifting and rolling motion, so that the mousse remains fluffy.

Decorate it with heart shaped whipped cream (click

here

for a tutorial on how to make them) and some chilli flakes.

Related Posts: