I must admit that even though I love Australia, I often miss Europe.  I was born and brought up in Milan, which is practically in the middle of Europe.  By car, you can get to Switzerland in 30 minutes, to the South of France and Austria in 3 hours and in 5 hours you are in Munich!  And now, with low cost flights, you have even more options! If you have a long weekend, you are spoilt for choices!  I miss being able to visit another country so easily… experiencing another culture, a different language and the local food is such a great feeling.  Since I cannot do this so frequently anymore, I let my taste buds travel.  Today I will take them (and you!) to one of my favourite countries: Spain, with these delicious Croquetas de Jamón Serrano.  They are béchamel based croquettes with Serrano Ham: soft on the inside and crunchy on the outside!  They are a fantastic tapa to serve with a good glass of wine!  Enjoy and… buen provecho!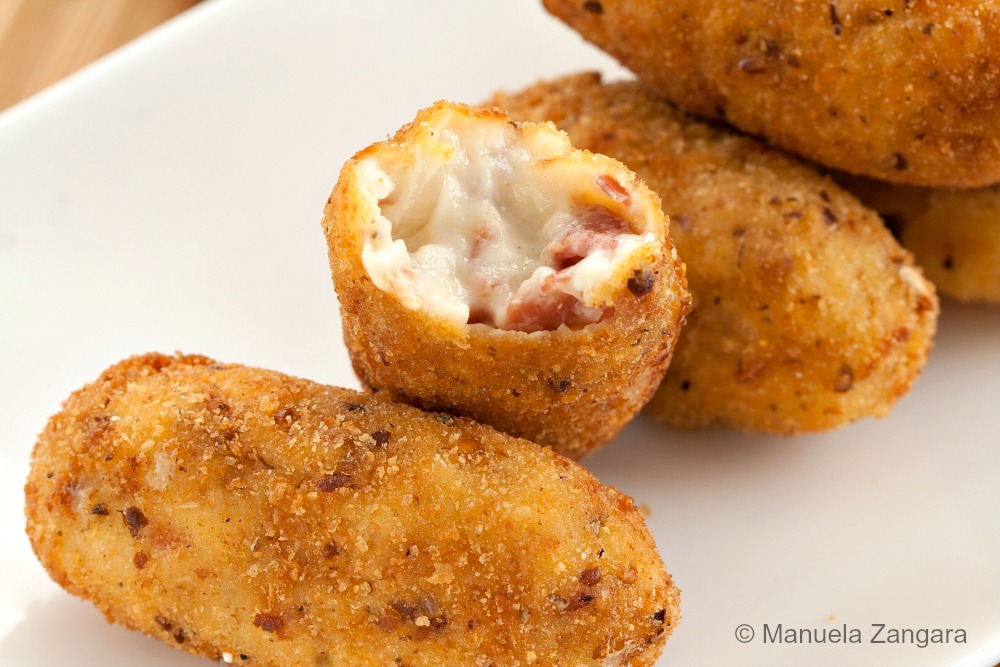 Croquetas de Jamón Serrano
Croquetas de Jamón Serrano - soft on the inside and crunchy on the outside, a delicious tapa.
Ingredients
250

gms

– 9 oz. Jamón Serrano

sliced and chopped

1

lt – 4 cups milk

50

gms

– 3 ½ tbsp butter

70

gms

– 2/3 cup flour

2

tbsp

extra virgin olive oil

½

medium onion

finely chopped

1

garlic clove

chopped

1

pinch

nutmeg

Flour

1

egg

beaten

Breadcrumbs

Mayo

Spanish paprika
Instructions
Put the chopped Jamón Serrano and the milk in a saucepan and cook it for 15 minutes.

When ready, drain the Jamón Serrano and keep it aside.  Use the Jamón Serrano infused milk to make your croquettes.

Sauté the chopped onion and garlic in the extra virgin olive oil until soft and translucent.  Add the butter and once it's melted, add the flour and stir well.  Then add the milk little by little and stir until well combined.  Cook for 10 minutes.

Let it cool down and keep it in the fridge overnight.

The next day, shape the croquettes. Coat them with flour, roll them into the beaten eggs and then coat them with breadcrumbs.

Deep fry the croquettes in hot vegetable oil until golden brown, drain and put them on kitchen paper to remove the excess oil.  Serve warm with some mayo mixed with Spanish paprika on the side.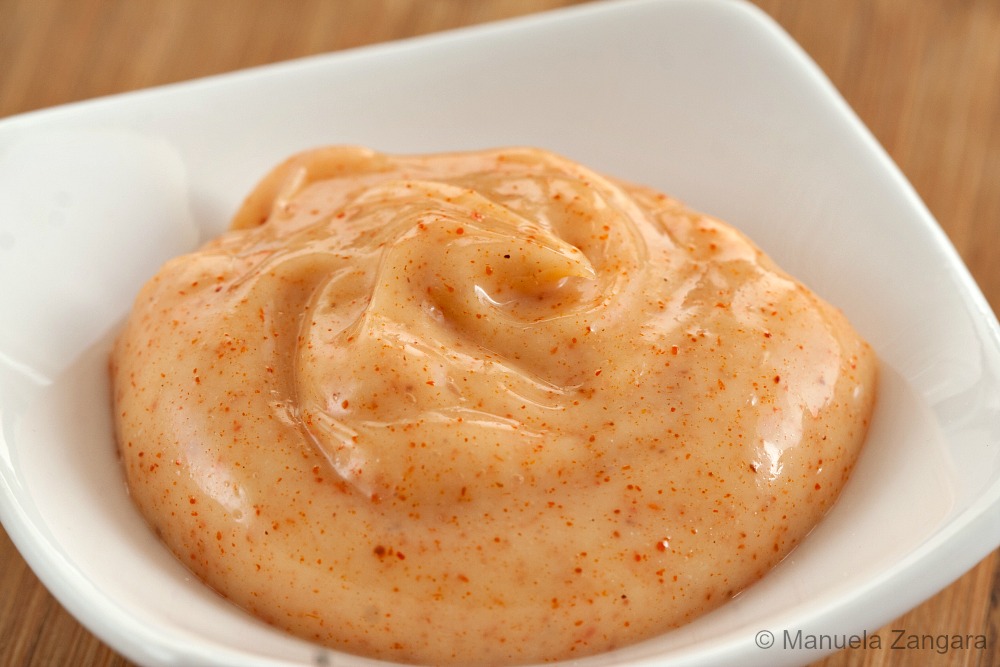 Related Posts: