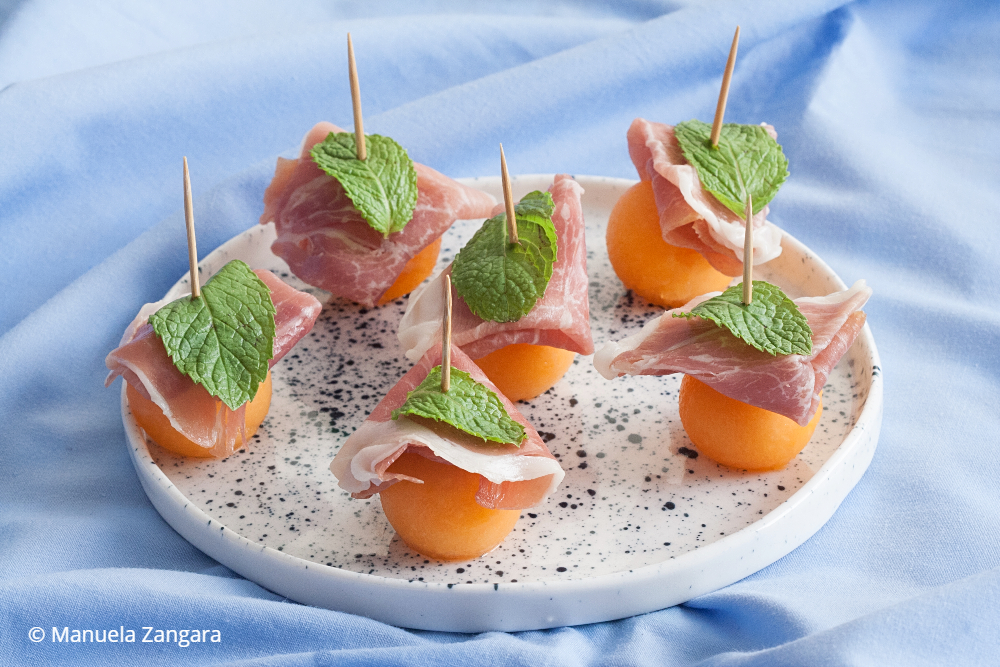 Today I am going to share with you the recipe for one of the most classic of Italian summer appetisers: Prosciutto and Melon Bites.
During the hot summer months, Prosciutto and Melon is a staple on Italian tables. It is a very quick and refreshing dish that everyone loves.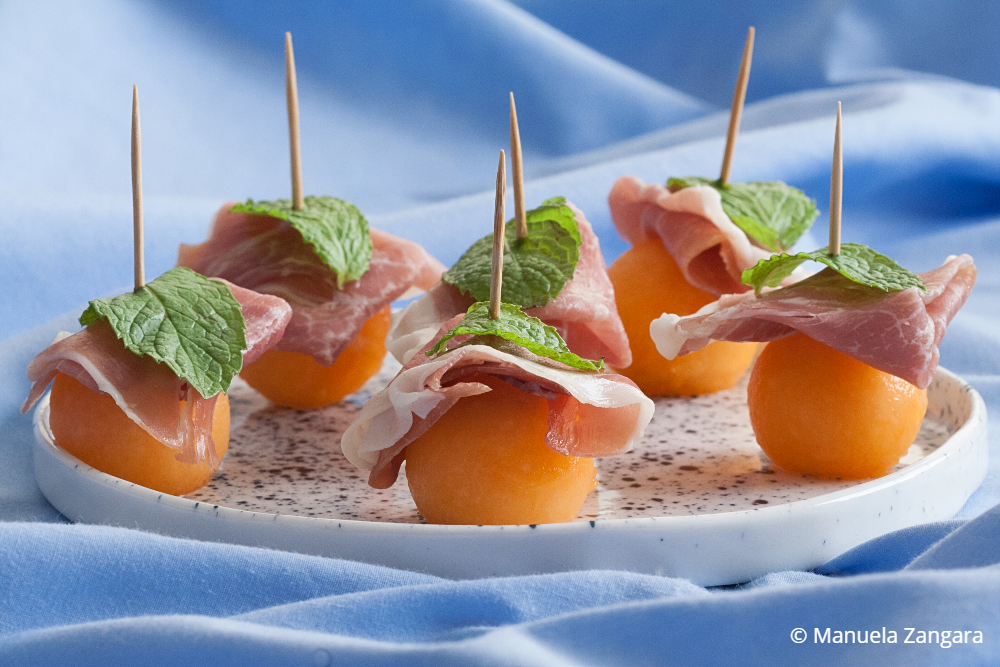 It can be served in different ways. Some people prefer to slice the melon and wrap the slices with prosciutto. I like to serve it in "bites" – aka little skewers made using toothpicks. I find it easier to eat, especially during a buffet party or an outdoor event. This way, you do not need forks and knives to cut it and it just makes the whole experience more enjoyable.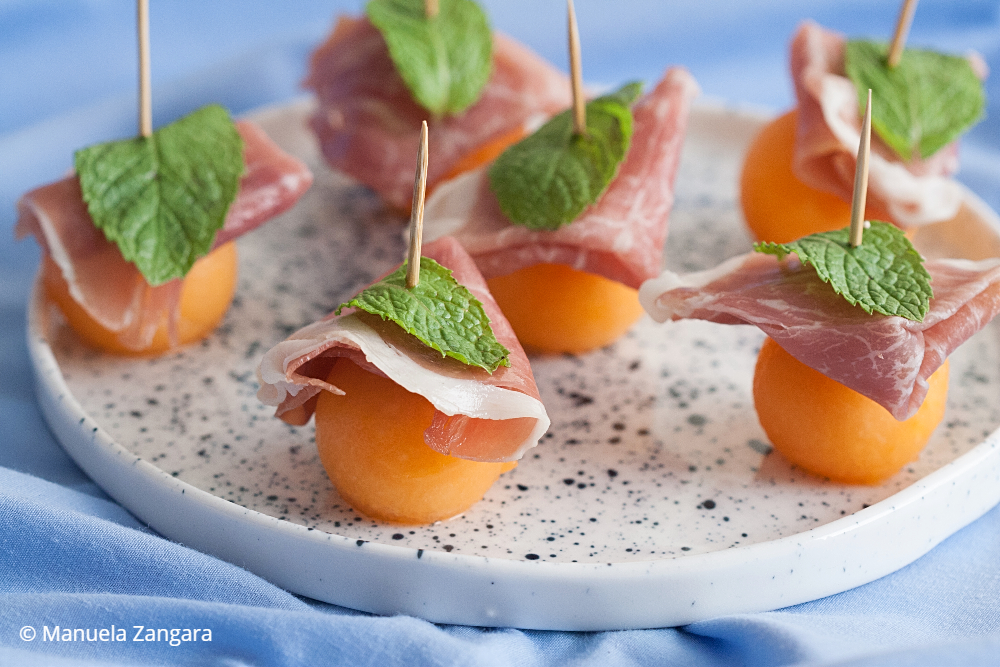 The mint in this dish is completely optional. You can serve it with your favourite herb or just plain. In fact, the traditional dish does not call for added herbs. I like the flavour and colour combination with the green mint leaves, so I often use them.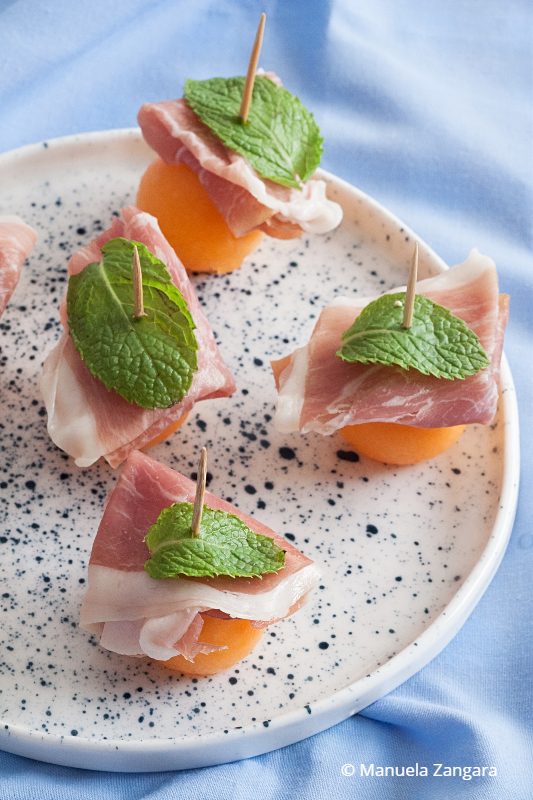 Just a quick note on prosciutto. Please, if available, use Italian prosciutto (Parma or San Daniele). Good quality prosciutto tastes different. It is sweet and soft. It almost melts in your mouth. Also, unless you have health reasons for it, do not remove the fat! Good prosciutto should always be sold and eaten with about 1 to 1.5 cm (1/2 inch) of fat. Removing the fat will make prosciutto dry and salty.
Enjoy and don't forget to check out my video recipe and to leave a comment to let me know how you like it!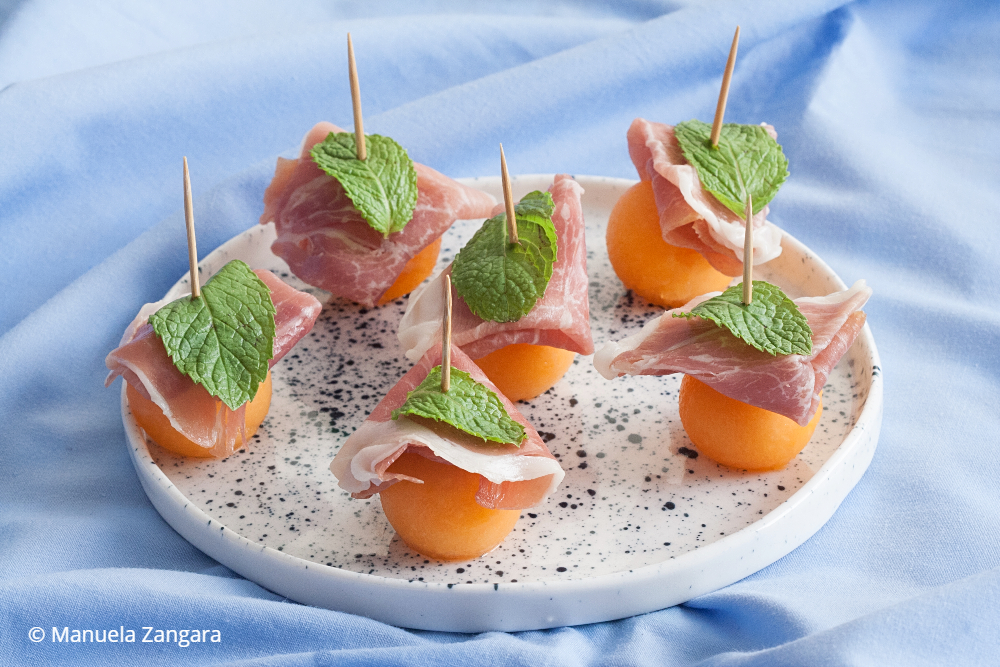 Prosciutto and Melon Bites
Prosciutto and Melon Bites – is a very quick recipe for one of the most classic of Italian summer appetisers. Easy to make and refreshing to eat.
Ingredients
Rockmelon/Cantaloupe

Prosciutto

Parma Ham

Mint leaves
Instructions
Using a melon baller, make small melon balls and keep them aside.

Fold the prosciutto to fit the melon balls.

Make skewers using toothpicks. Start with a melon ball, then a folded prosciutto slice and a mint leaf.

Serve immediately.
Don't forget to pin this recipe!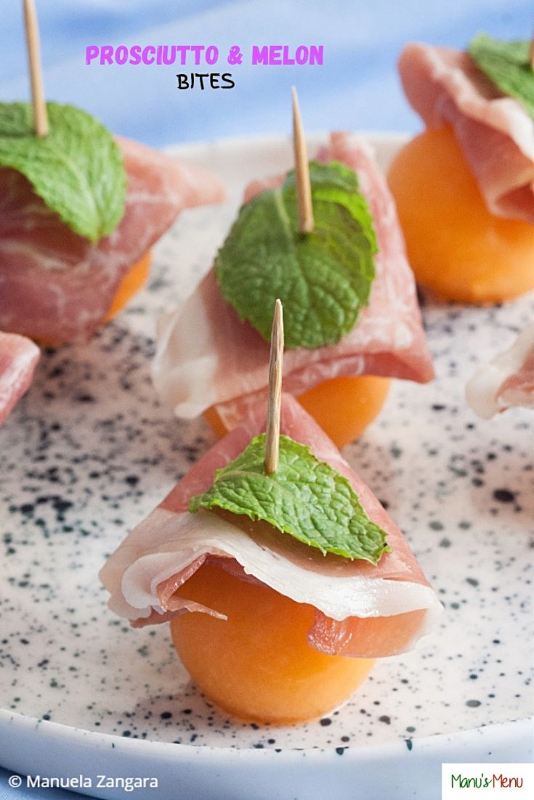 Related Posts: