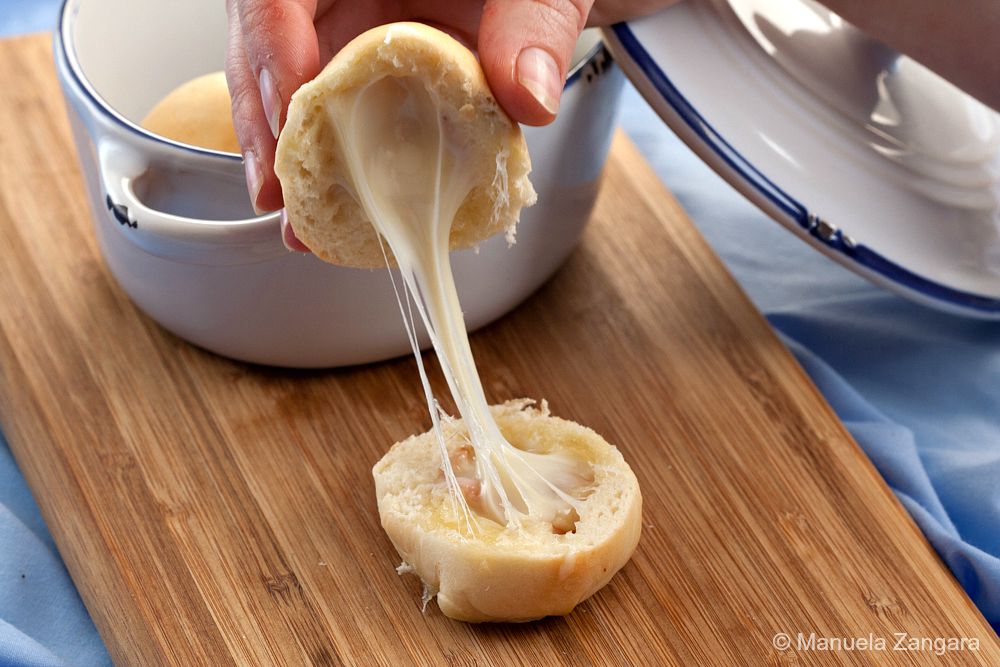 I made these Ham and Cheese Sicilian Brioches for my daughter's 8th birthday party. When I was a child, I would spend part of my summer holidays at my nonni's house in Palermo. Not far from where they used to live, there was a place called I Cuochini (aka the little cooks) where my mum would sometimes take me for a quick snack. They make amazing stuff… from panzerotti to arancine to panelle etc. All typical Palermo street food. The best part though is that they make everything small in size, so instead of having 1 big item, you could have 2 or 3 different mini items and satisfy your palate! I recreated their "Brioscine" filled with ham and cheese for the party and they turned out delicious. I used my ravazzate dough for the buns and it worked perfectly for these! Each bite took me back to my childhood holidays in sunny Palermo! Try them and let me know! Buon appetito!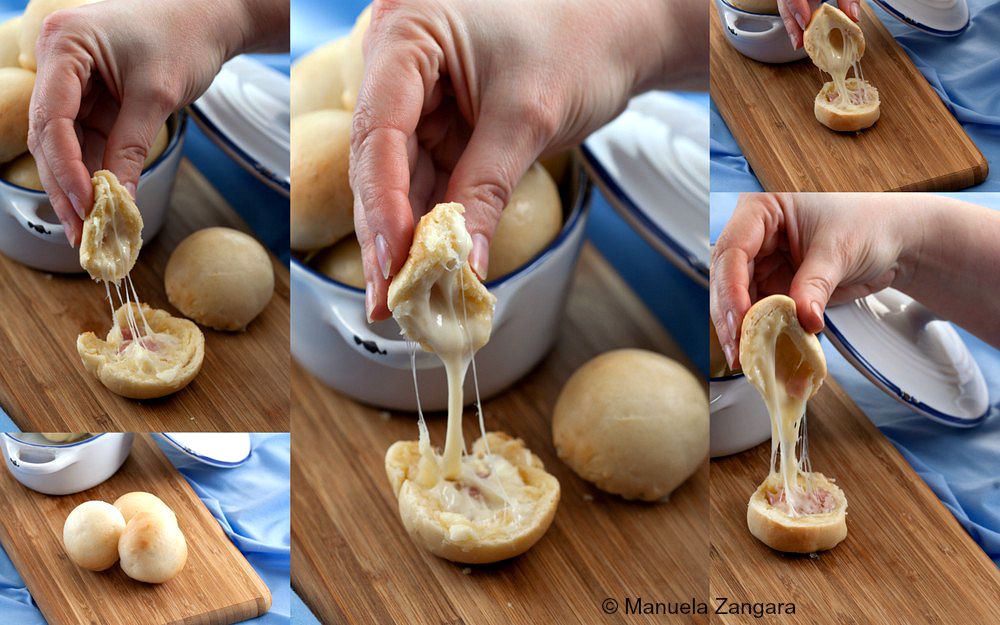 Ham and Cheese Sicilian Brioches
The recipe for Ham and Cheese Sicilian Brioches, a delicious snack idea.
Prep Time
1
hour
50
minutes
Ingredients
1

kg

– 2 lb. flour

500

ml

– 2 cups lukewarm water

100

gms

– 3.5 oz. lard

100

gms

– 3.5 oz. sugar

20

gms

– 0.7 oz. salt

14

gms

– 1/2 oz. dry yeast

Ham

sliced

Swiss cheese

sliced and chopped

Béchamel sauce

optional

1

egg yolk or milk
Instructions
Dissolve the yeast in the lukewarm water together with 1 tbsp of the sugar. Set it aside to activate.

In the meantime, put the remaining sugar, flour, salt and lard in the bowl of an electric mixer fitted with a dough hook. Once the yeast and water mixture has become frothy, add it to the bowl. Knead well until you obtain a smooth and pliable dough.

Divide the dough in smaller balls about the size of a mandarin for brioches or a ping pong ball for mini brioches. Flatten them with a rolling pin. Place some ham and cheese (and béchamel sauce if you are using any) in the centre of the dough circle. Then gather the edges and seal your bun. Put it upside down on a baking tray covered with baking paper.

Bake in a pre heated oven at 200°C – 390°F for 10 minutes, or until golden brown.

Related Posts: