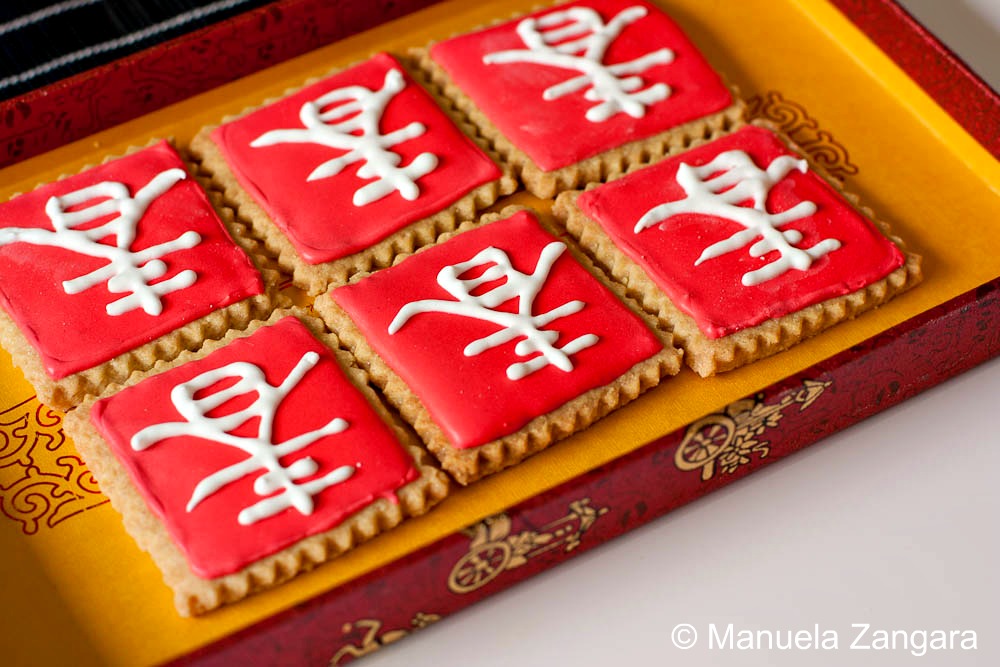 Today we celebrate the Chinese New Year: 新年快乐!  I am not Chinese, nor do I have Chinese relatives, but I live in a city with a huge Chinese community, so I feel it is the right thing to celebrate this special day.  To do so, I made some special sugar cookies… they are eggless and have a pinch of Chinese 5 spice in the dough, just to stay on topic.  You can find the basic recipe for Eggless Sugar Cookies here.
I wrote the word "spring" on the cookies (since the New Year symbolises the arrival of spring) and I served them upside down as apparently the character for "upside down" in Chinese sounds the same as the character for "arrival"… so… spring has arrived!
For a tutorial on how to decorate these cookies, click here.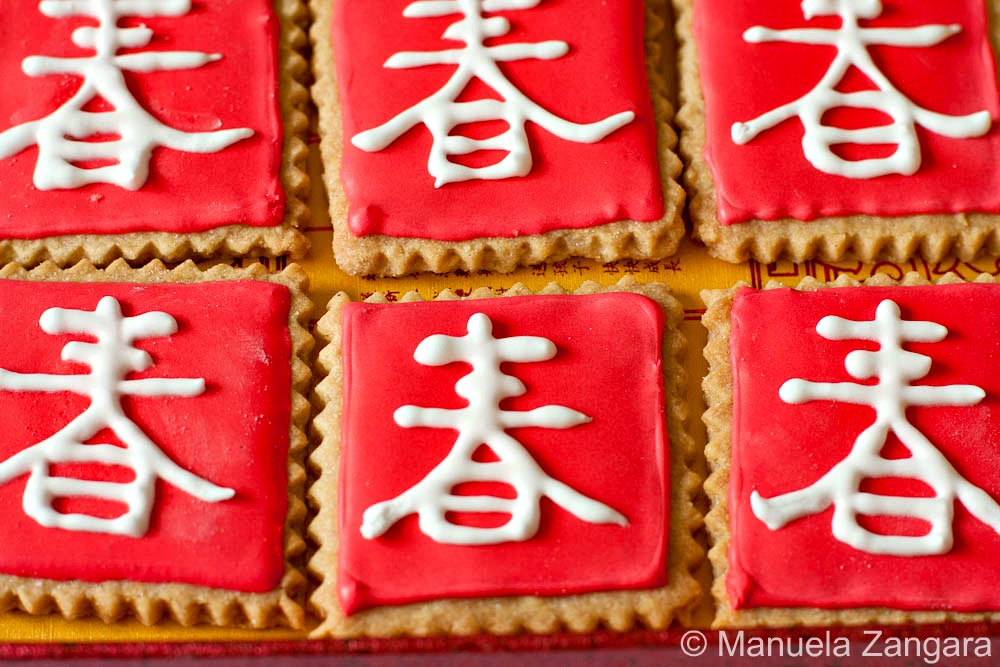 Happy Chinese New Year everyone, may the year of the dragon be prosperous and happy for everyone!

Related Posts: