If you follow Manu's Menu, you will remember that I decided to start a little series on home-made liqueurs in the weeks before the holiday season.  The reason is simple: home-made liqueurs make the perfect Christmas gift, both on their own or as part of a Christmas hamper filled with different home-made goodies.  On the site I already have a few recipes, like my Home-made Bailey's Irish Cream or my more recent White Chocolate Liqueur.  Today, I am sharing with all of you the recipe for my Salted Caramel Liqueur.  This liqueur is creamy, slightly bitter and not very sweet.  Just like salted caramel, of which I am a HUGE fan!  The post also includes my favourite recipe for salted caramel, but you can use any salted caramel you fancy.  So, are you ready to learn how to make this delicious drink and share it with your family and friends?  Then, follow me.  Cheers!
Home-made Salted Caramel Liqueur
Ingredients
Salted Caramel
120 gms – ½ cup + 2 tbsp sugar
100 gms – 7 tbsp unsalted butter
200 ml – ¾ cup heavy cream
2 pinches of salt
Liqueur
Instructions
Salted Caramel
Put the sugar in a pan and let it melt on a medium fire.
When all the sugar has melted, let it caramelise until it becomes a very dark amber colour.
Remove from the fire and add the butter and salt. Stir well.
Add the cream and stir (do not worry if the caramel hardens at this point, it will still melt during the next stage).
Put the pan back on the fire and cook until the caramel reaches 108°C – 226°F on a candy thermometer (I have done this even without a thermometer… keep in mind that it will boil at 100°C – 212°F, so keep boiling it for a few minutes (see pictures below).
Liqueur
Add the cream and milk to the caramel and cook on a low flame until the salted caramel has completely melted.
Let the mixture cool down and then chill very well in the fridge.
Add the alcohol and mix well. Filter it through a sieve and bottle it.
Keep it in the fridge for a couple of days and shake well before serving cold.
Notes
This liqueur should keep in the fridge for a couple of months, though mine never lasts that long.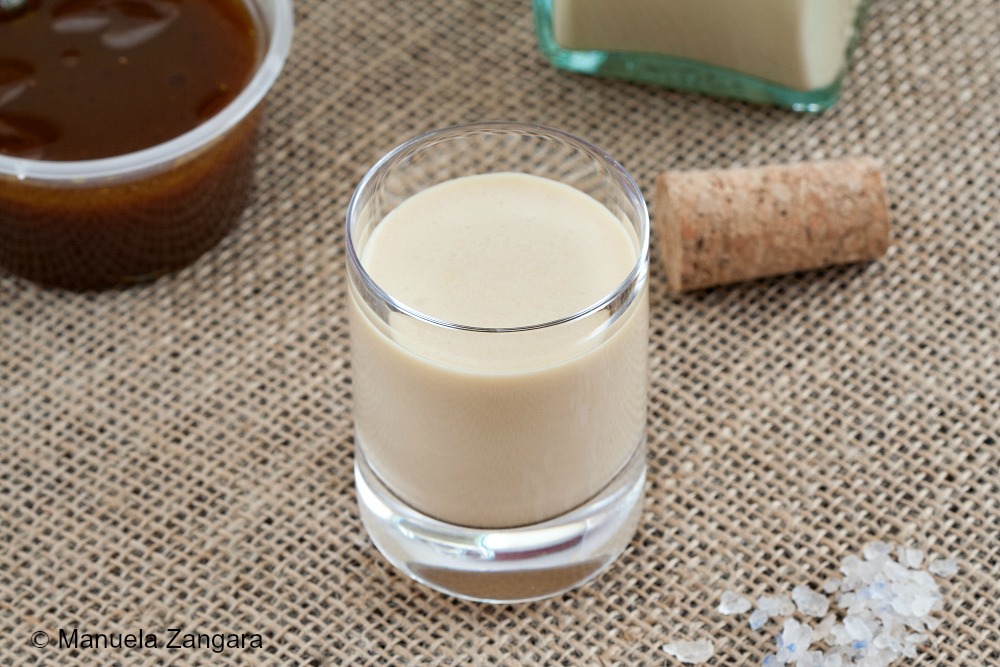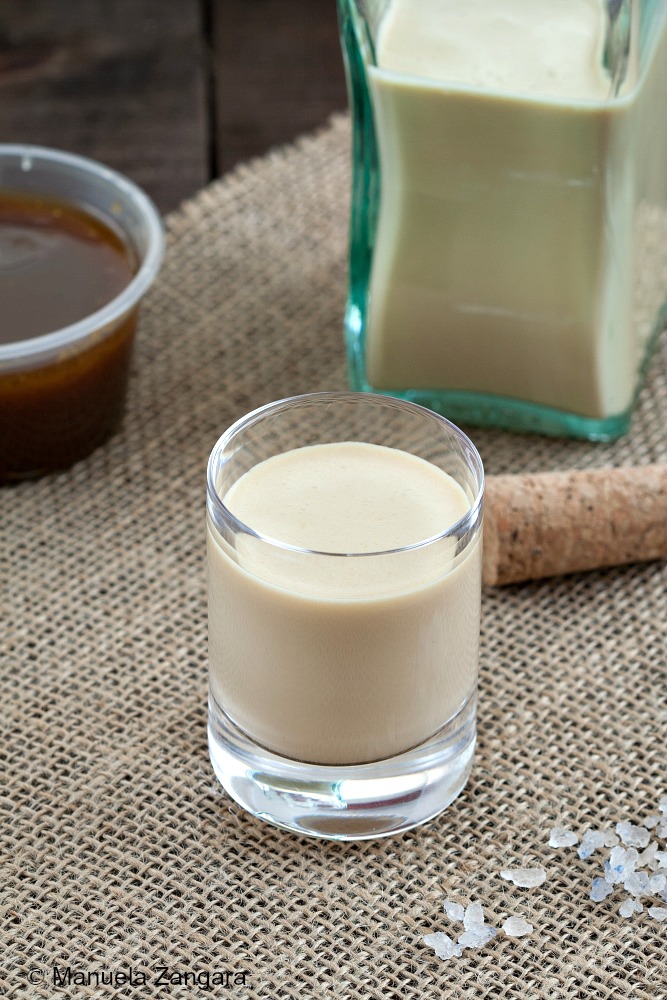 Pin It

Related Posts: