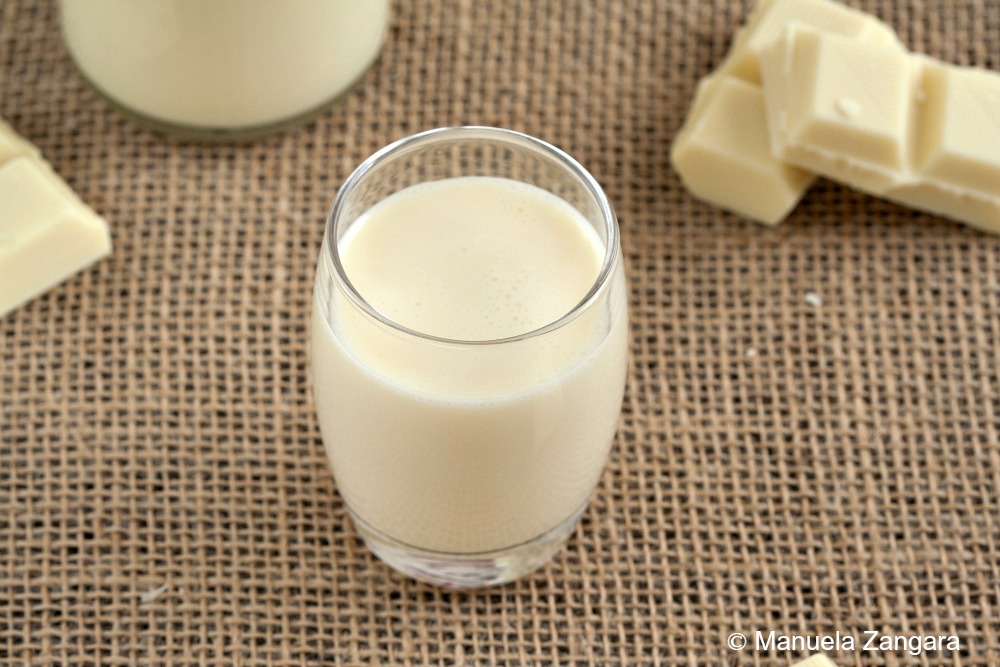 Italians like to make things at home.  This includes tomato sauces and preserves, pasta, sausages and smallgoods and, of course, liqueurs.  Home-made things are better on so many levels.  For one thing, you know exactly what went into your food and then everyone knows that food prepared with love always tastes better.  I have always been intrigued by home-made liqueurs and I have tasted quite a few when living in Italy.  Since moving to Australia though I have had a hard time coming across the alcohol needed to make liqueurs, but now that I found it, I am happy to start sharing these amazing recipes.  Home-made liqueurs make the perfect Christmas gift: they are much easier to make than what you could imagine, but some do require a little resting time before you can truly enjoy them, so I thought I should start sharing a few recipes early on! Today we'll start with a delicious home-made White Chocolate Liqueur.  Cheers!
Home-made White Chocolate Liqueur
Serves:
approximately 1.5 lt - 6½ cups
Instructions
Put the white chocolate and milk in a saucepan and heat on the fire until the chocolate has melted.
Add the cream and condensed milk and cook on a low flame for 8 minutes.
Let the mixture cool down and then chill very well in the fridge.
Add the alcohol and mix well. Filter it through a sieve and bottle it.
Keep it in the fridge for a couple of days and shake well before serving.
Notes
This liqueur should keep in the fridge for a couple of months, though mine never lasts that long.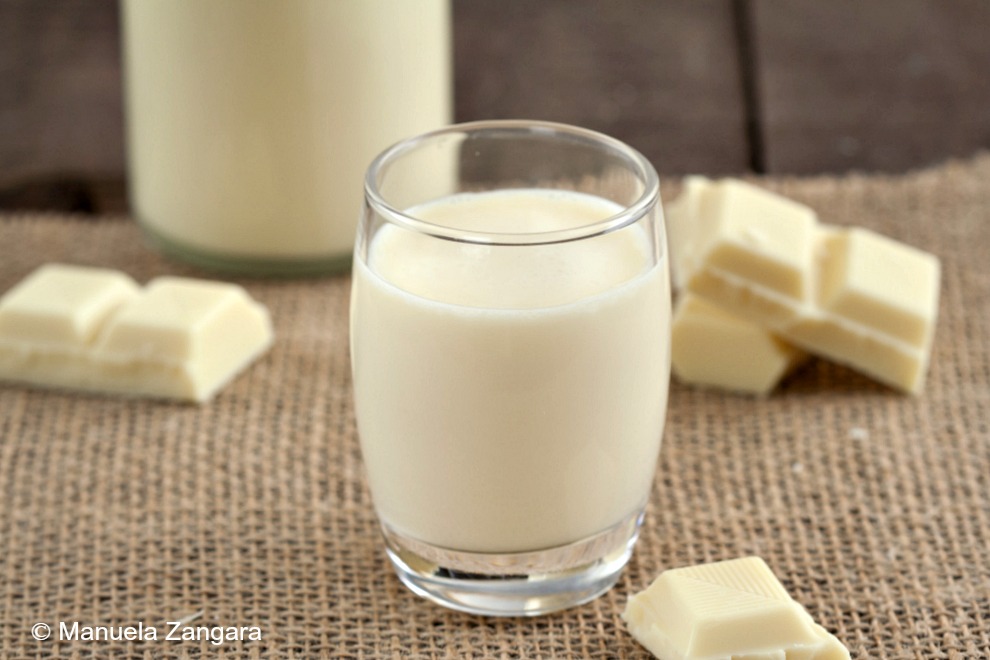 Pin It

Related Posts: