As you already know, I love to make my own liqueur. I really like to experiment with different flavours and fruit based liqueurs are the ones I like the most. I must confess that I don't drink much (I know… I am a weird kind of Italian who doesn't really appreciate a good glass of Barolo!), but I have a soft spot for sweet liqueurs. This Mango Liqueur came about more as an experiment. A reader (well, a friend really!) asked me to try and make it and I finally got around to do it. The result is so good, that I am happy to report that the experiment was indeed a success and I can now easily share it with all of you! If you like mango, this is the perfect liqueur to make! Cheers!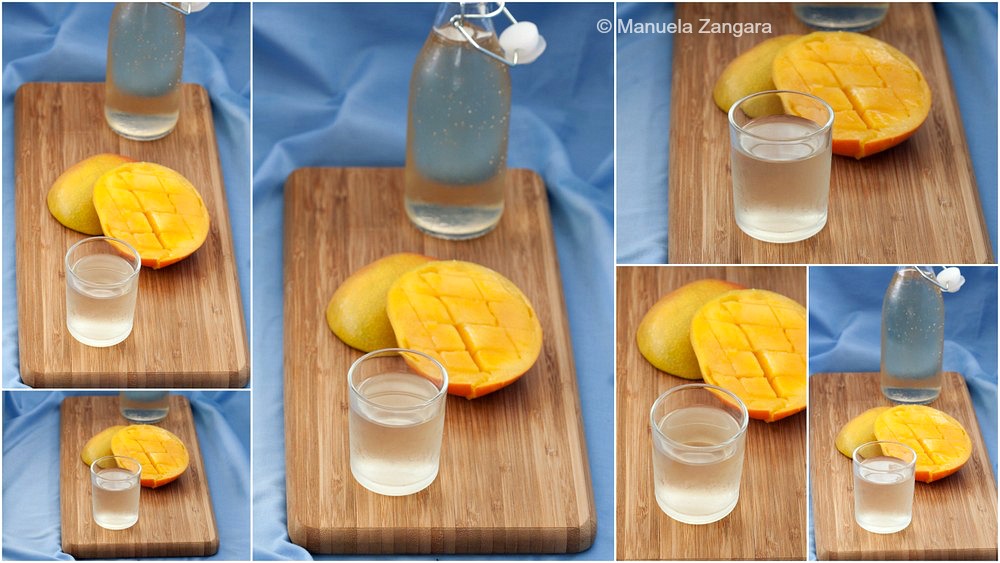 Mango Liqueur
Mango Liqueur - how to make a delicious mango flavoured liqueur at home!
Servings
400
ml – 1 ¾ cup
Ingredients
1

medium sized mango

roughly chopped

190

ml

– ¾ cup alcohol 95% or 151 proof grain alcohol

or 255 ml – 1 cup Vodka

190

ml

– ¾ cup water

130

gms

– 2/3 cup granulated sugar
Instructions
Put the mango pieces in a big glass jar and cover them with the alcohol. Close the jar with a tight lid and keep it in a dark place for 30 days.

After the 30 days, make a syrup by mixing the water and sugar and heating until dissolved. Let the syrup cool down completely.

Filter the mango alcohol and mix the alcohol with the cold sugar syrup. Pour into a jar and let it rest in a dark place for another 2 to 3 weeks.

Filter it again and bottle it up.

Serve very cold.

Related Posts: