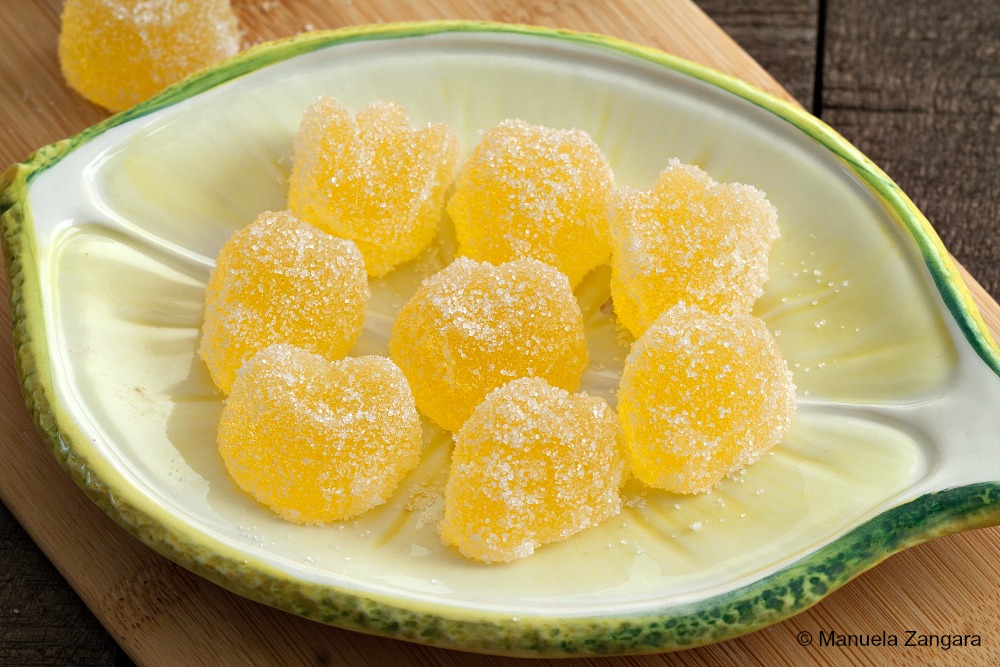 Jelly candies covered in sugar were among my favourite candies as a child. I used to love the citrus flavoured ones the most. The crunchiness of the sugar coating and the gummy softness of the candies, the sweetness and tartness were all contrasts I could not resist! This homemade version is healthy and delicious… it is made with fresh citrus juice and there are absolutely no preservatives. So you can give them to your kids without having to worry too much. For a vegan version, substitute the gelatine with agar agar. Enjoy!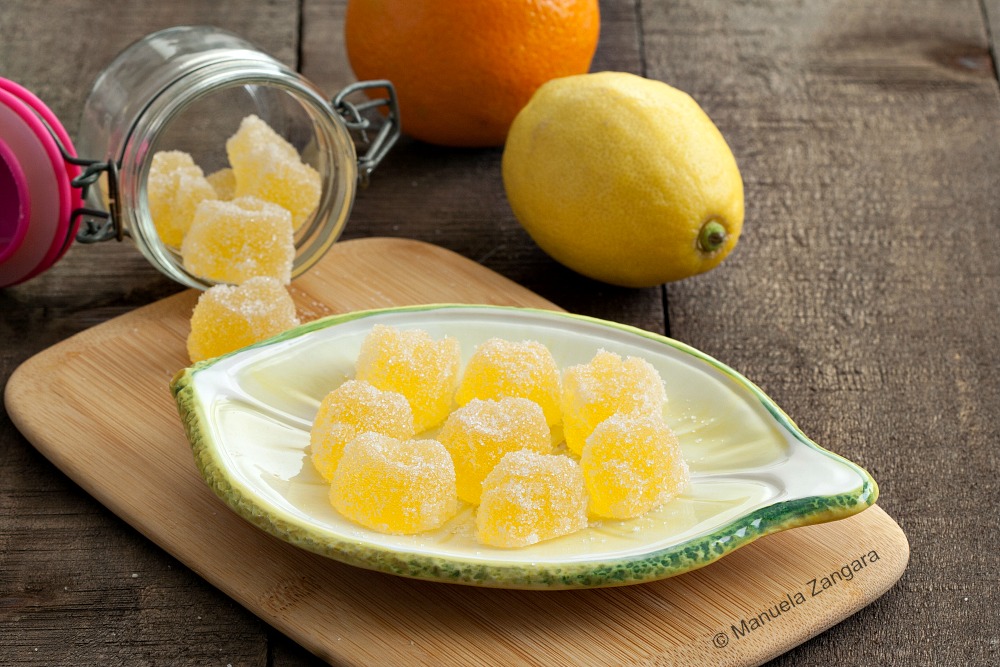 Homemade Jelly Candies
Homemade Jelly Candies - healthy and delicious. Made with fresh citrus juice and absolutely no preservatives
Instructions
Put the gelatine sheets in cold water for 10 minutes.
Mix together the orange juice, lemon juice and sugar and let it boil for 2 minutes, then put the fire off.
Squeeze the extra water out of the gelatine sheets and add them into the hot citrus mixture. Stir well to dissolve.
Pour into moulds and refrigerate overnight.
The next day, unmould your jelly candies and coat them with granulated sugar.
Serve.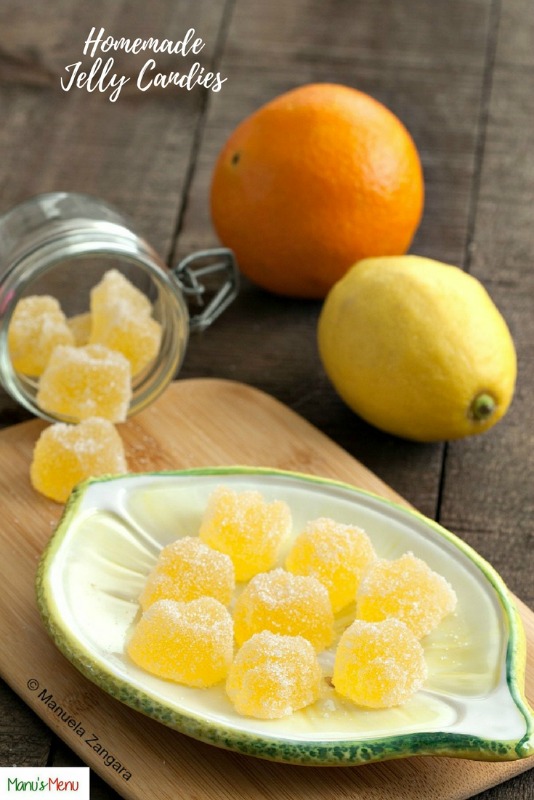 Pin It

Related Posts: