These days, Indians celebrate Holi, the festival of spring, also known as the festival of colours. During this time, people play, chase and colour each other with dry powder and coloured water, indoors and out on the streets. People visit family and friends to throw colours at each other and share lots of yummy food.
That's why today I will share with you the recipe for Instant Milk Peda. Pedas are delicious Indian sweets traditionally made with khoya/mawa (dried milk solids), but as not everyone has access to khoya (hint, chances are your local Indian store will have some in the freezer), I thought of sharing this version that uses condensed milk and milk powder instead. And if you don't have any Condensed Milk at home, remember you can make your own in 20 minutes!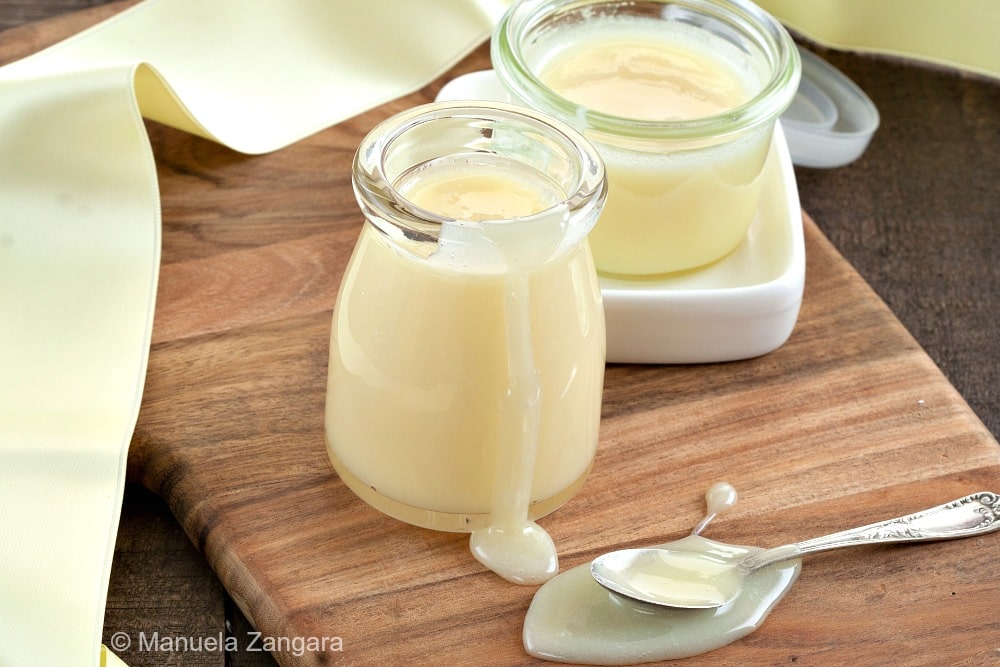 For all my Indian readers, these pedas tastes slightly different than the ones made with khoya, but they are still delicious.
I had originally made this recipe for Diwali (that's why there is a candle in the picture), but then I forgot all about it and it remained "hidden" in my archives… up until now. This recipe is pretty easy to make… I hope you like it. And don't forget to check out my video below!
Instant Milk Peda
Instant Milk Peda – a very easy recipe for peda, delicious Indian sweets, made using condensed milk and milk powder instead of khoya/mawa.
Ingredients
200

gms

– 2/3 cup sweetened condensed milk

½

tbsp

ghee

¾

cup

milk powder

A pinch saffron

A pinch nutmeg powder

4

green cardamoms or ¾ tsp cardamom powder
Instructions
Mix the condensed milk, milk powder, and ghee together in a non-stick pan.

Add the cardamom powder, the nutmeg powder, and saffron. Mix.

Cook the mixture until it starts to leave the sides of the pan. This will take about 10-15 minutes.

When the mixture cools down a bit, shape into small balls. Make sure to grease your hands with ghee, as the mixture is sticky.

Top with almonds and press down slightly.

Once cooled, store the milk peda in an airtight container in the fridge.

Related Posts: