As Paddy's Day is fast approaching, I thought of sharing a classic recipe: Irish coffee.  You know I love my coffee and I generally have espresso (better yet, macchiato), but on a cold winter's evening, I love to indulge with something more.  Irish coffee is simply delicious and very easy to make.  It is the perfect end-of-the-meal dish as it can easily substitute your dessert.  You can make it as strong or as weak as you like by adjusting the Whiskey content.  It is served with lightly whipped cream and in this case, I like to whip it by hand using a whisk… it's easier not to over whip it in this way and, believe it or not, it tastes better!  Cheers!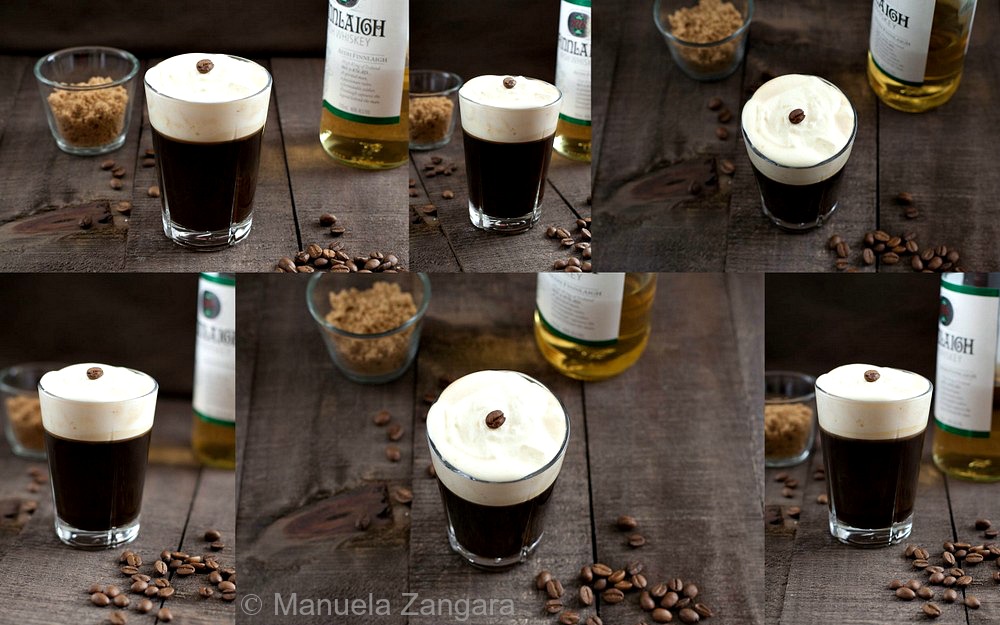 Irish Coffee
Instructions
Pour the hot coffee into a warmed glass until it is about ¾ full.
Add the brown sugar and stir until dissolved.
Add the Irish whiskey.
Top with the lightly whipped cream.
Serve hot.
Pin It

Related Posts: