Anyone else loves Indian food here?? I do and you can easily see that from the huge variety of Indian recipes on the site. I do, after all, have an Indian husband! 😉
However, eating Indian food on a Low Fodmap diet is pretty hard. Almost all recipes have onion, garlic, nuts, and dairy. I know… not what you need when you have IBS.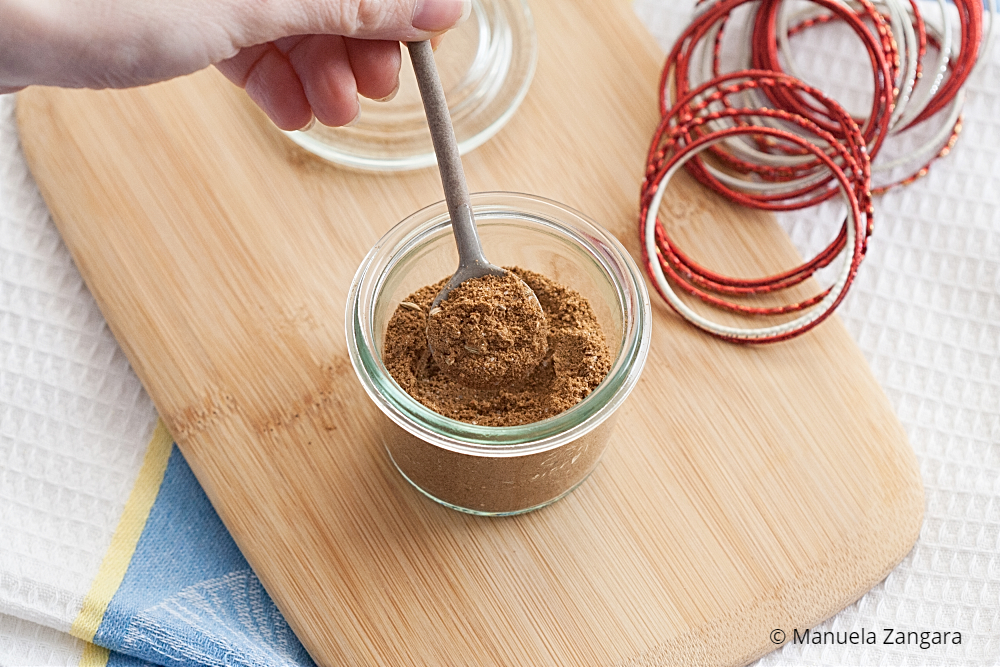 I still have to come up with a good Low Fodmap Indian curry recipe (I am working on it though!), but in the meantime, I have successfully adapted some other Indian food, like this Low Fodmap Garam Masala.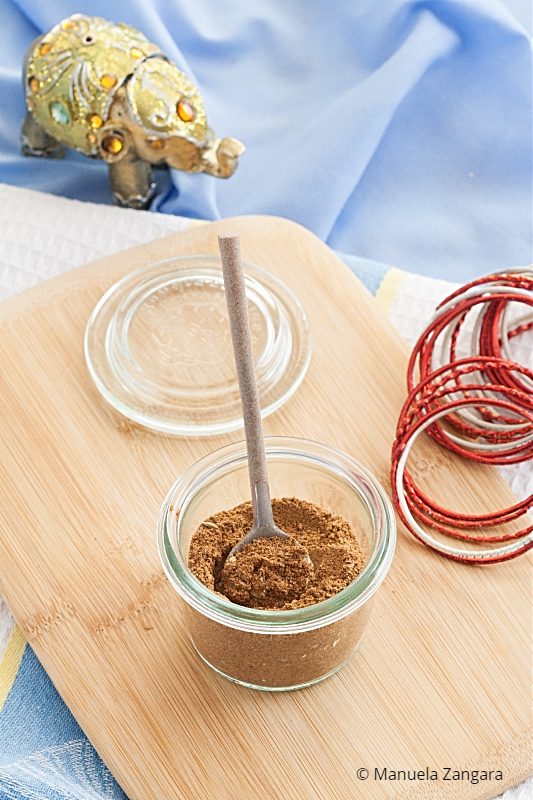 Garam Masala (from garam – "hot" – and masala – a mixture of spices) is a blend of ground spices, crucial in many Indian dishes. You can easily find it pre-mixed, especially at your local Indian store. However, I find that the readymade mixes very often contain garlic and/or onion powders which make it a no-no for anyone following the Low Fodmap diet.
This recipe ensures that you can use Garam Masala in your food without having to worry about garlic and onion. It tastes delicious and it is a great addition to any Indian food. Make sure to come back in a few days to check out how I use it in a delicious recipe!
Enjoy and don't forget to check out my video recipe and to leave a comment to let me know how you like it!
Low Fodmap Garam Masala
Low Fodmap Garam Masala – a staple for any Indian dish. This home-made mix tastes amazing and it's "safe": no garlic and onion powders!
Ingredients
1

tsp

coriander

ground

1/8

tsp

chilly powder

½

tsp

fennel seeds

½

tsp

clove

ground

½

tsp

cinnamon

ground

¾

tsp

cumin

ground

1/8

tsp

pepper

ground

¼

tsp

nutmeg

ground

¼

tsp

ginger powder

¼

tsp

turmeric

1

tsp

salt
Instructions
In a medium bowl, put all the ingredients.

Mix well.

Store in an air-tight container.

Related Posts: