During my stay at the Hilton Bora Bora Nui Resort & Spa, I took part in their "cocktail class", during which the bartender showed us how to make their signature drink: Mai Tai and I am here to share it with you all!  Apparently, even though this cocktail has become  famous as a Polynesian classic, it was invented in the USA.  That said, the name derives from the Tahitian word "Maita'i", which means "good".  And it is indeed good.  Delicious, really.  What I like the most about the Hilton version is its creaminess… I had no idea that blending the pineapple juice was all it took to get that creamy look (and taste)!  I thought they would add some kind of cream liquor.  But no.  The trick is to use very good pineapple juice (the thicker the better) so that the final result is creamy and thick and you get nice separate layers in your drink.  This recipe is very easy to execute and the result is amazing… I also have a couple of videos for you!  I already made it a couple of times since we came back and sipping it brings back great memories!!!  Cheers!
Mai Tai
Mai Tai: the recipe of the Hilton Bora Bora!
Ingredients
½

shot Dark Rum

½

shot White Rum

½

shot Triple Sec

1

splash Orange Curaçao

1

tsp

Grenadine syrup

Pineapple Juice

better if thick

Ice cubes
Instructions
Recipe Notes
The thicker your pineapple juice is, the more creamy it will become and the final result will be prettier (the layers will not mix as much). Unfortunately, my pineapple juice was more "watery" than the original in Bora Bora... but it did taste just as delicious!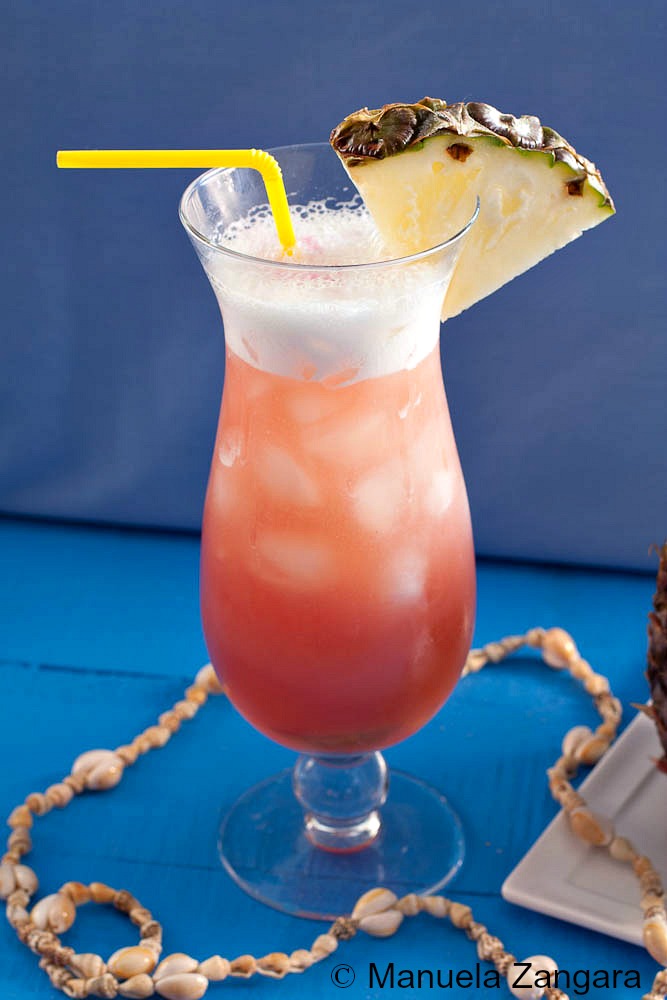 Related Posts: