I am a big fan of tangy and savory dishes and a couple of weeks ago I felt like eating Chinese food.  So I thought… why not put the 2 things together?  I had some oranges on my kitchen benchtop, so I did some research on the internet and came across a very interesting recipe for orange chicken over at Rasa Malaysia.  The taste was amazing and the chicken was soft and tangy, but I was not totally satisfied with the batter: adding the chicken fritters into the hot sauce while still on the fire made the batter soften and come apart.  This resulted in a messy sauce, with pieces of batter in it!  Not really what I had in mind… I guess I was not fast enough with the stir frying (it is really not an "Italian thing"!).  The taste though was so good that I HAD to give it another shot and decided to modify the way it was put together.  I just added the sauce to the chicken fritters after everything was ready and I can tell you it was delicious, crunchy on the outside and soft on the inside… exactly what I wanted.  Just make sure your chicken cooks through when you deep fry it as there is nothing worse than undercooked chicken!  Enjoy with some plain or fried rice.
Recipe adapted from Rasa Malaysia – Orange Chicken
Ingredients (for 4 persons):
500 gms – 1 lb chicken tenderloins (cut into small bite-size cubes)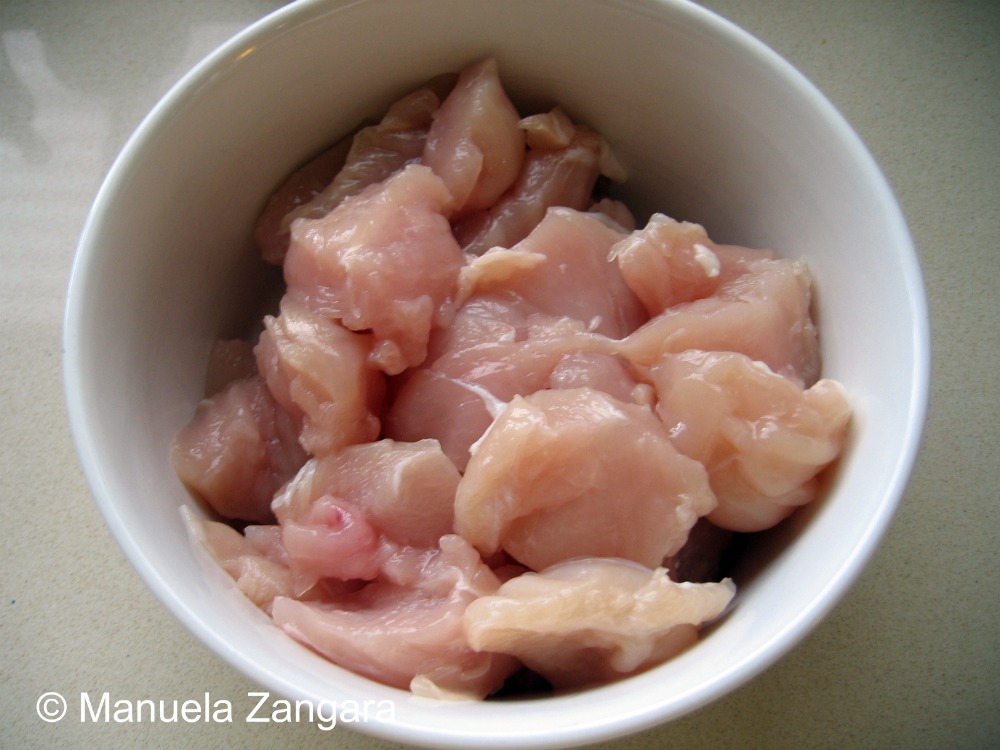 For the stir fry
½ tsp dried red chillies crushed
1 ½  to 2 tsp minced orange zest
4 cloves garlic (minced)
½ tbsp ginger paste
1 tbsp vegetable oil
Sesame seeds
Oil for deep frying
For the orange sauce
1/2 cup freshly-squeezed orange juice
¼ cup lemon juice
¼ cup chicken broth
2 tbsp soy sauce
2 to 4 tbsp vinegar (depending on how sweet your oranges are)
10 tsp brown sugar
2 tsp corn starch
Salt and pepper to taste
For the batter
1 cup water
115 gms all-purpose flour
55 gms corn starch
1 tsp baking soda
1 egg
2 teaspoon vegetable oil plus more for deep frying
1 pinch of salt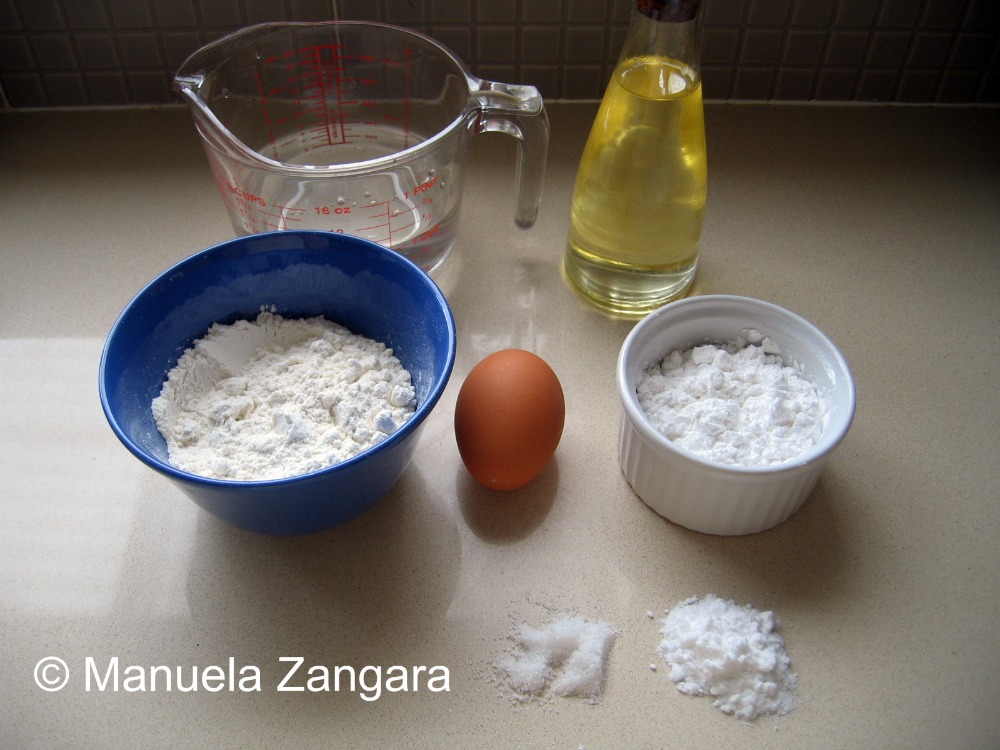 Mix all the orange sauce ingredients together and sieve it to obtain a smooth sauce.  Keep it aside.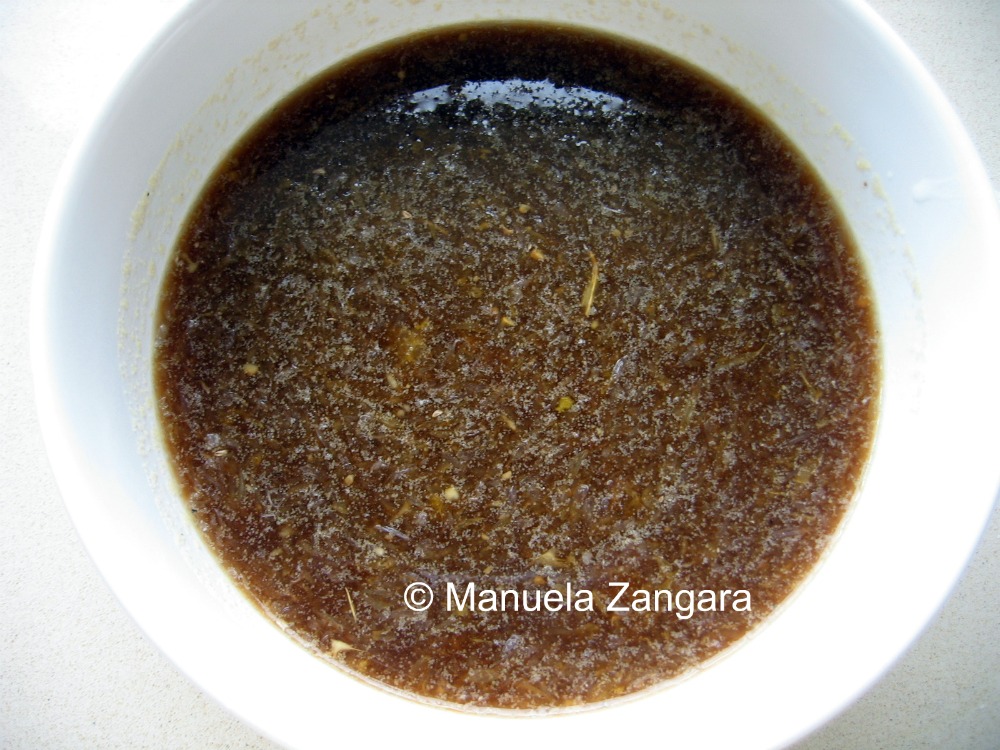 Mix the ingredients for the batter and dip the chicken pieces into it.
Deep fry them in hot vegetable oil until golden brown and cooked through. You will need to regulate the oil temperature so that the chicken cooks through without burning: do not put the fire too high.  Transfer them onto a plate lined with paper towels to drain the excess oil.
In a wok, add 2 teaspoons of vegetable oil and stir fry the garlic and ginger pastes for 30 seconds.
Add the dried red chillies and the grated orange zest.  Now add the orange sauce. Cook until the sauce thickens.
Dip each chicken piece in the sauce, put in a plate and decorate with sesame seeds and some extra orange sauce.  Serve hot with some plain steamed long grain rice or fried rice.

Related Posts: