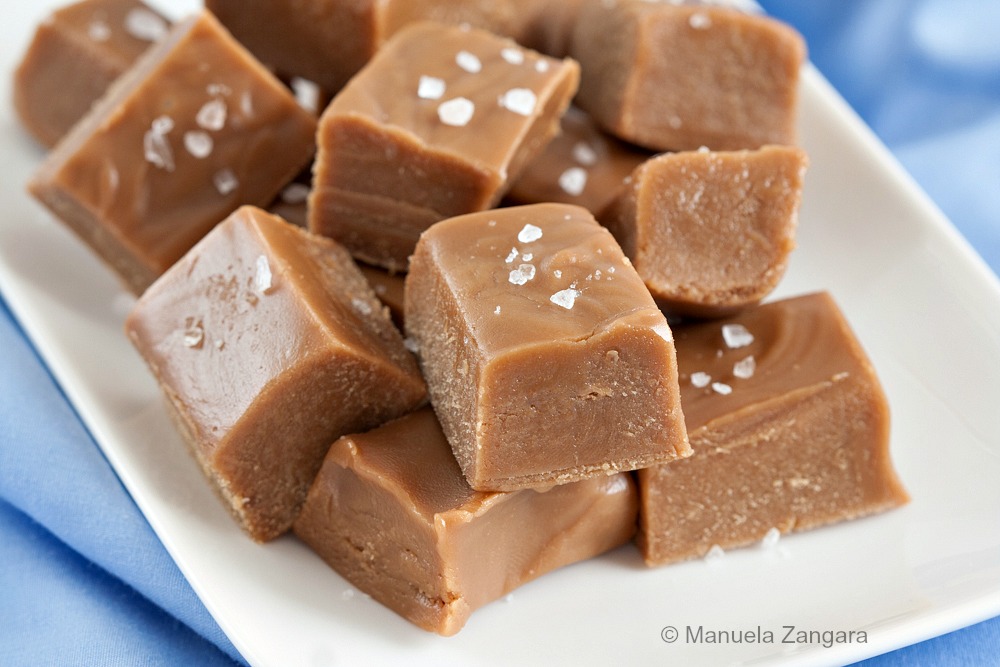 There is no Christmas without fudge. I have already shared with you a few of my favourite fudge recipes: Chocolate Fudge, Salted Nutella Chocolate Fudge, Brigadeiros, Cookies and Cream Fudge and Matcha Nama Chocolates. So, today I thought of adding a new flavour to the list: Peanut Butter Honey Fudge. It is very smooth and perfect for your sweet cravings. I must confess that this was a bit too sweet for me, but I usually do not like very sweet desserts/chocolates. So if you are like me, make it with dark chocolate instead of milk chocolate: it will balance out the sweetness.  Enjoy!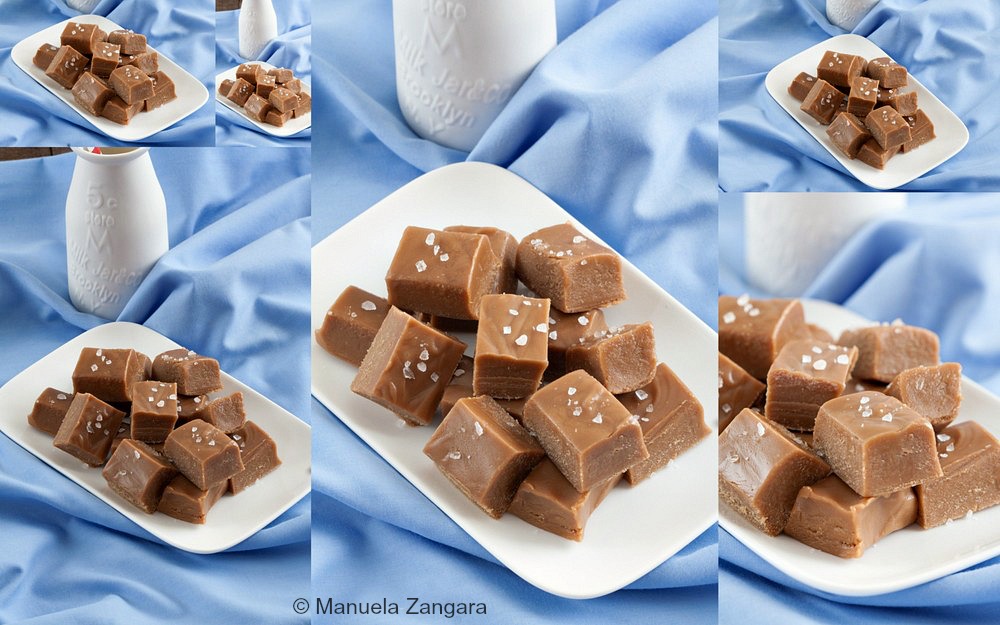 Peanut Butter Honey Fudge
Serves:
makes 1x 20x20 cm - 8x8" pan
Instructions
Combine the peanut butter, honey and chocolate chips in a small saucepan.
Cook over low heat, stirring constantly, until the chocolate chips are melted and all the ingredients are mixed together.
Spread the fudge in a 20x20 cm - 8x8" pan, sprinkle the surface with some coarse salt and refrigerate until set.
Cut into 2.5 cm - 1" squares and store in an air-tight container in the fridge.
Notes
I made the fudge using a smaller pan, so it is thicker than what you would get if using a 20x20 cm - 8x8" pan.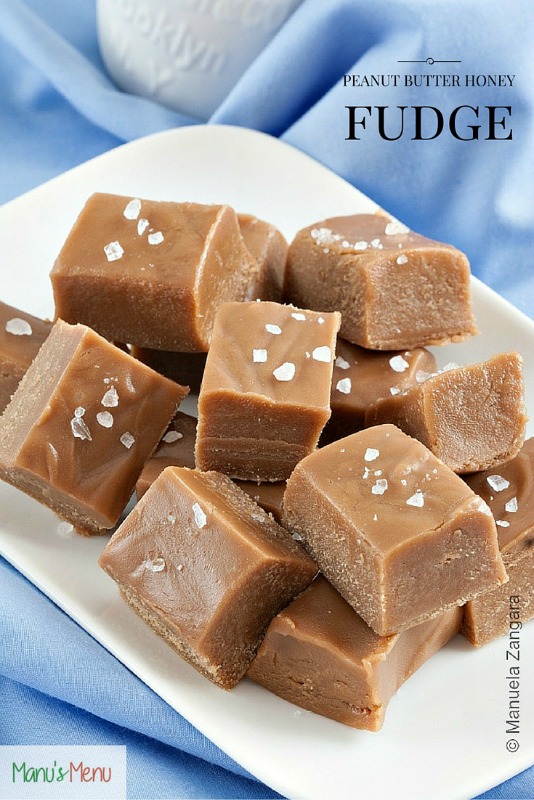 OTHER FUDGE RECIPES ON MSM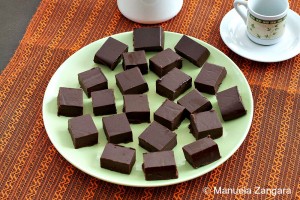 Salted Nutella Chocolate Fudge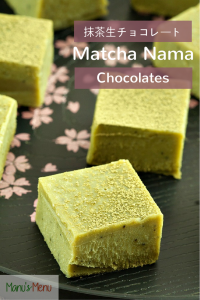 Pin It

Related Posts: