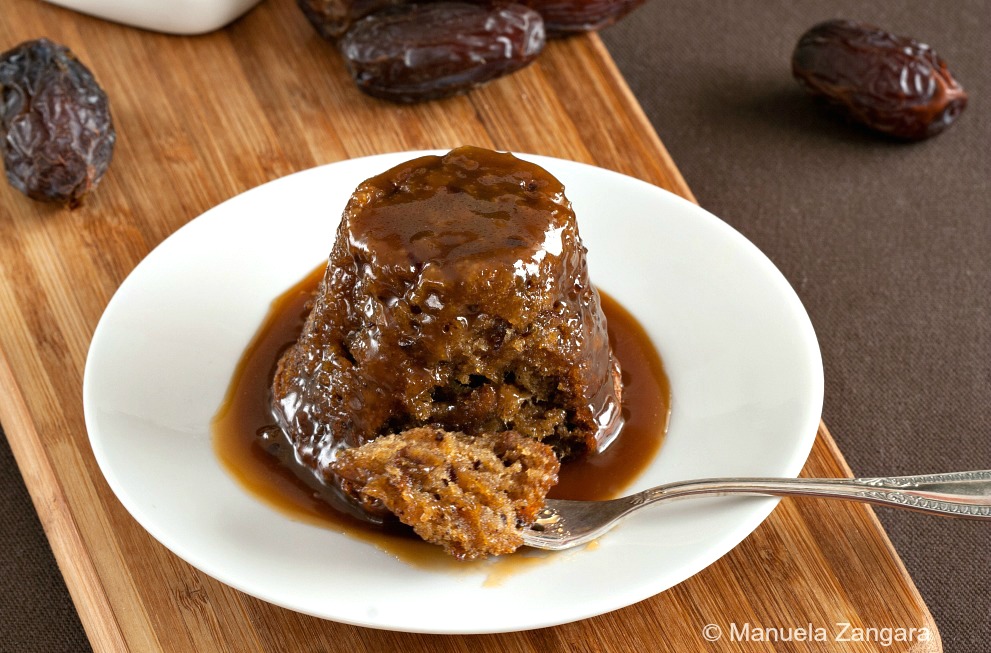 Sticky Date Pudding is the way Australians refer to he British Sticky Toffee Pudding.  Regardless of the name, it is an amazingly delicious dessert.  It is served everywhere in Australia, from top restaurants (in more or less revised versions) to the local pubs. 
I would say it is probably the most common dessert in Australia.  I had never eaten it before moving to Sydney, but I immediately fell in love with it.  What's not to like in a soft, spongy, airy, date pudding smothered in a thick and dark butterscotch sauce??  Comfort food at its best.
Surprisingly enough, it's not hard to make at home.  There are tons of recipes out there, but the one I will share with you is particularly good as the pudding is steamed in the oven.  This method makes it much more spongy and moist and it helps the butterscotch to get absorbed really well.
Try it and let me know how you like it!  Enjoy!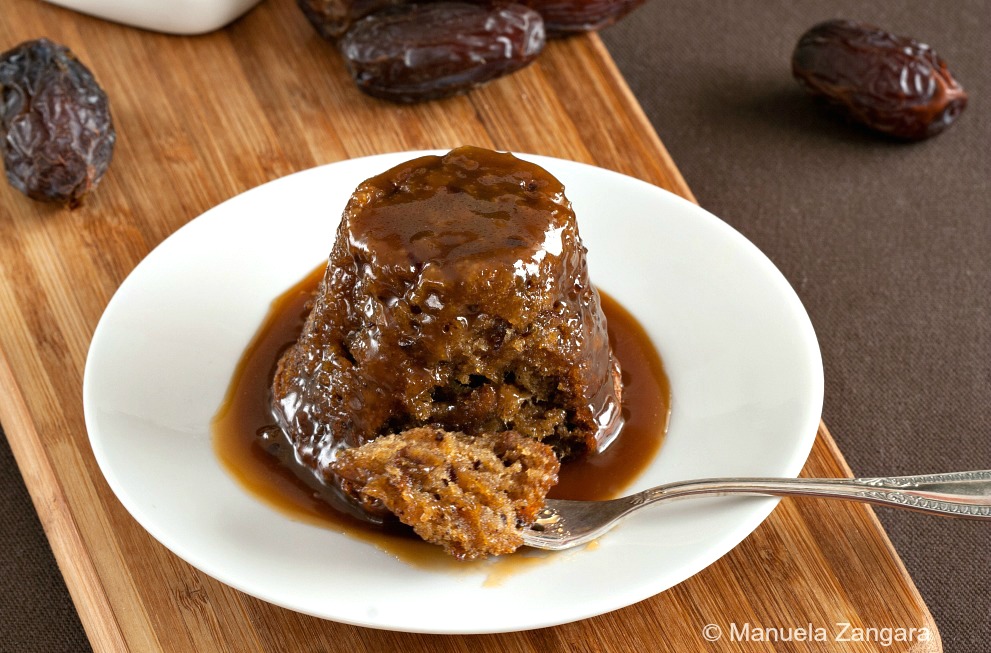 Sticky Date Pudding with Butterscotch Sauce
Sticky Date Pudding with Butterscotch Sauce - pure comfort food.

Ingredients
Date Pudding
180

gms

– 6 1/3 oz. dates

pitted and roughly chopped

310

ml

– 1 ¼ cups water

½

tsp

bicarbonate of soda

165

gms

- ¾ cup firmly packed brown sugar

60

gms

– ¼ cup butter

softened and chopped

2

eggs

150

gms

– 1 cup self-raising flour

sifted
Butterscotch Sauce
50

gms

– 3 ½ tbsp butter

220

gms

– 1 cup brown sugar

250

ml

– 1 cup cream

1

tsp

vanilla extract
Instructions
Date Pudding
Put the dates and water in a saucepan and bring to a boil over a high heat. Remove from the heat. Add the bicarbonate of soda and stir until the dates start to break down. Keep aside to cool, stirring occasionally.

Beat the butter and sugar in a bowl using a hand mixer. Add the eggs one at a time and beat until light and fluffy.

Add the date mixture and stir to combine. Then carefully fold through the sifted flour.

Divide the mixture evenly between the eight moulds until 2/3 full.

Place the moulds in a baking tray, carefully pour some water in the tray until it comes up to 1/3 of the side of the moulds.

Bake in a pre-heated oven at 180°C – 355°F (160°C – 320°F fan-forced) for 40 minutes or until golden brown and a skewer inserted in the middle comes out clean.
Butterscotch Sauce
Combine the butter, sugar, cream and vanilla in a small saucepan and cook it over low heat until the butter melts and the sugar dissolves.

Bring the sauce to a boil, reduce the heat and cook for 5-6 minutes or until the sauce thickens slightly.
Serving
To serve, invert the hot pudding onto a serving plate and top with the butterscotch sauce.
Recipe Notes
You can also serve this pudding with vanilla ice cream or a dollop of double cream.

Related Posts: