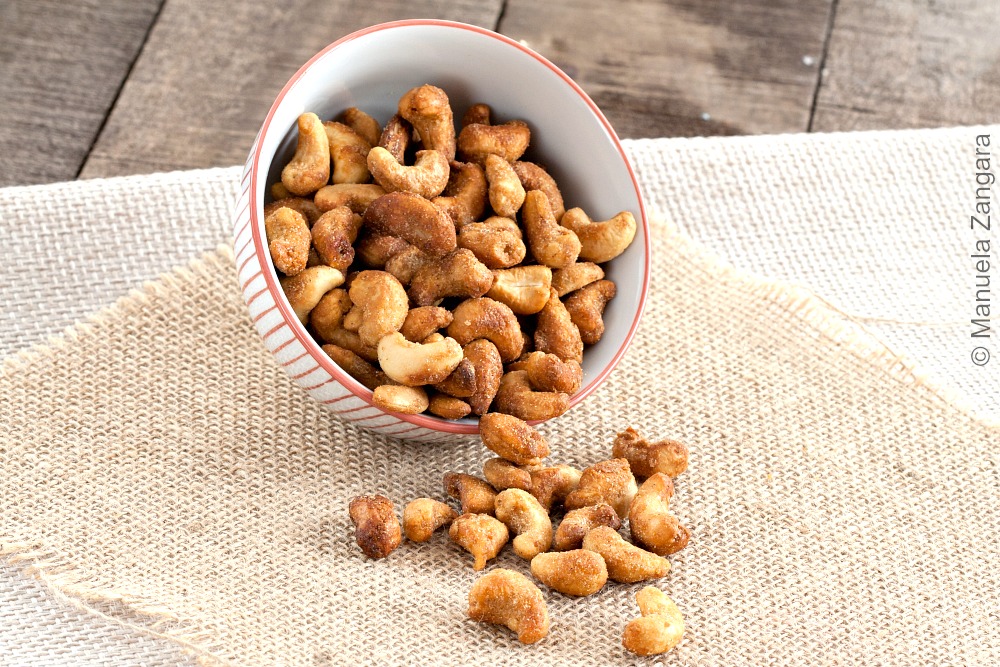 Today I want to share with you a fantastic recipe for Tahini Honey Roasted Cashews.  Italians love and are quite famous for their aperitivo.  For who doesn't know what aperitivo is… it is our way to start off dinner.  We usually drink some wine (cocktails have been introduced too, lately) and eat something with it, to "prepare"our tastebuds for dinner.  In more recent years, aperitivo has become much more similar to a meal on its own, especially in the north of Italy and in Milan.  Many youngsters get together at local cafes to have an aperitivo, which is served with tapa style dishes and they make dinner out of it.  If you are interested to find out more, my friend Paolo has written a wonderful article about aperitivo on Quatro Fromaggio and Other Disgraces on the Menu.  These cashew nuts would be perfect as part of an aperitivo and would go great with a nice glass of wine before dinner… a very tasty snack!  Enjoy!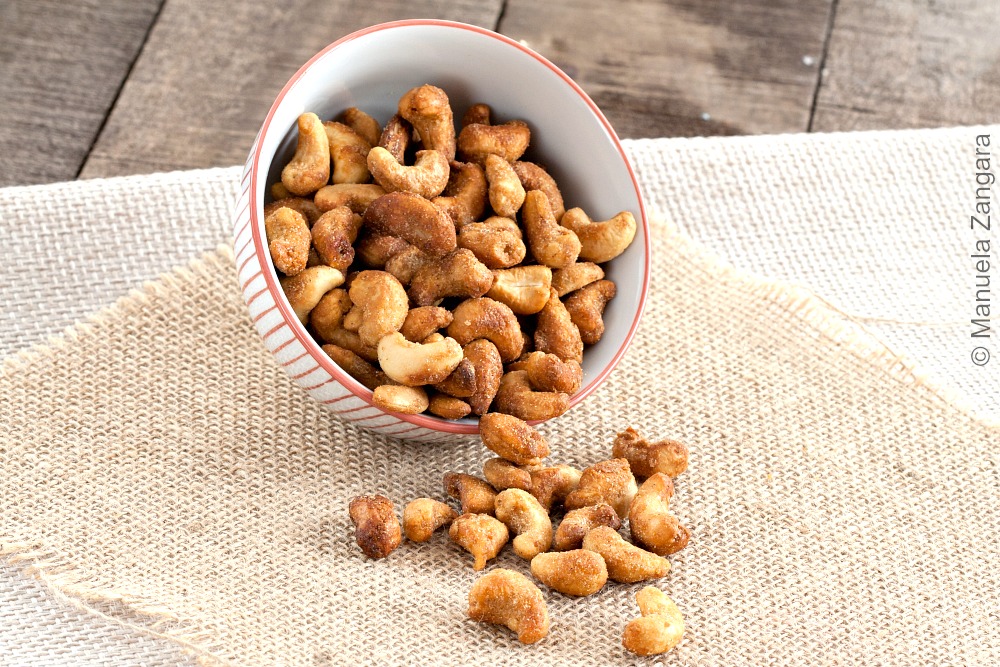 Tahini Honey Roasted Cashews
Tahini Honey Roasted Cashews - an easy and very tasty snack idea!
Ingredients
2.5

cups

raw unsalted cashews

2

tbsp

honey

1.5

tbsp

pure maple syrup

1.5

tbsp

tahini

1

tsp

salt

1

tsp

pure vanilla extract

¼

tsp

ground cinnamon

2

tbsp

brown sugar
Instructions
Put the cashews in a large bowl.  Add the honey, maple syrup, tahini, salt, vanilla and cinnamon and mix until all of the cashews are evenly coated.

Spread the cashews evenly on a baking sheet lined with baking paper.

Bake in a pre-heated oven at 350°F for 6 minutes, then rotate the pan and bake for an additional 6 minutes.

Remove from the oven, place in a clean mixing bowl, toss with the brown sugar and let cool completely.

Store in glass jars once completely cooled.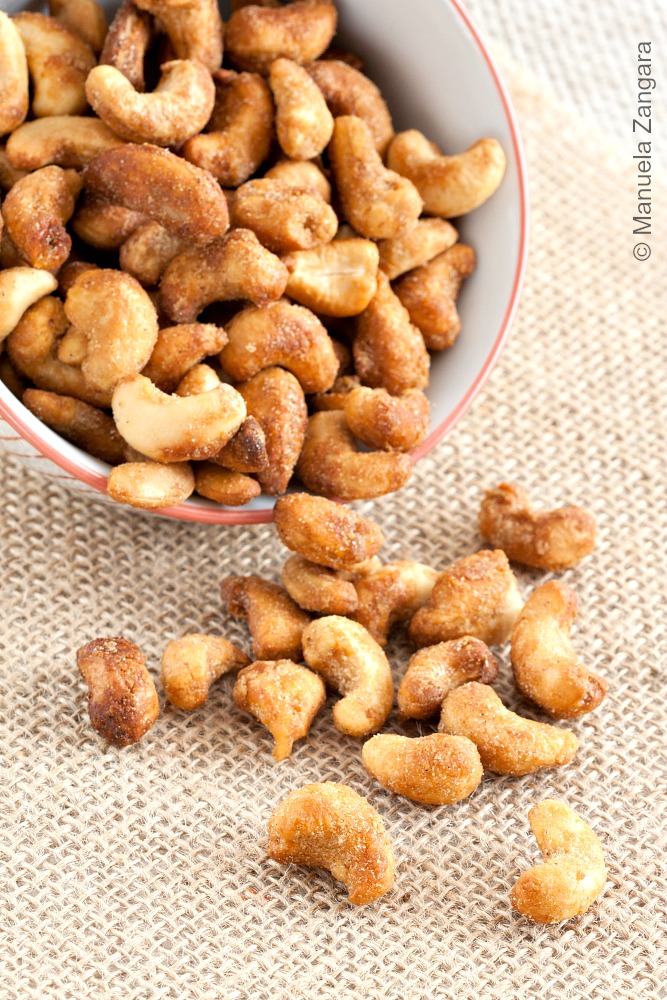 Related Posts: