This week the Sunday Supper team is sharing Asian recipes!!! And, as you know, I have been sharing a few Japanese recipes lately, so this week's theme couldn't have come at a better time!
During our recent Japanese holiday, we had so much amazing food. Korokke (コロッケ) were my youngest daughter's favourite snack! Korokke are potato croquettes coated in panko and then deep fried. In Japan you can find many different kinds of korokke… I have already shared with you the recipe for Beef Korokke, which are probably the most common ones, but today's recipe is my favourite. In fact, come to think of it, the very first time we tried korokke, we had cheese filled ones. We were in Nara, waiting for our train to Fushimi Inari and we bought some lunch in a supermarket that included cheese korokke. Well, we absolutely fell in love with them… but never found them anywhere else! So, I resorted to making them myself. I used Swiss and Gouda cheese, but I may try brie next time. Anyhow… you can use your favourite cheese for these. They are amazing: really crunchy on the outside and creamy and gooey inside! YUM! Enjoy! Thanks Amy of kimchi MOM for being a fantastic host!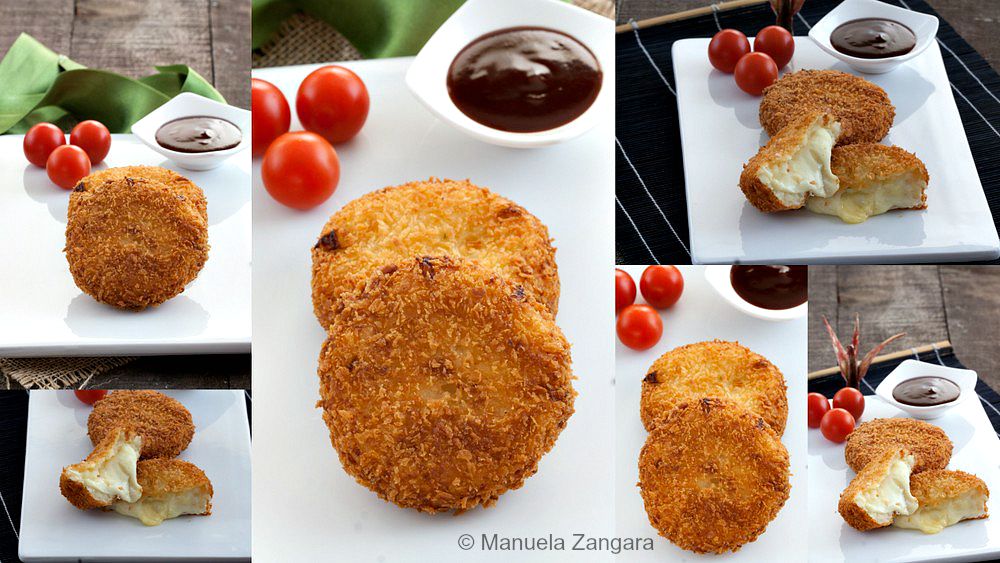 Cheese Korokke
Cheese Korokke - a fantastic Japanese recipe: deep fried and panko coated potato croquettes filled with gooey cheese.
Cook Time
1
hour
30
minutes
Total Time
1
hour
45
minutes
Ingredients
900

gms

– 2 lbs. potatoes

peeled and roughly chopped

Salt & pepper to taste

15

gms

– 1 tbsp butter

2

tbsp

oil

1

large onion

Swiss or Gouda cheese

sliced and chopped

Salt & pepper to taste

3

eggs

2

cups

Panko

½

cup

flour

Oil for deep frying

Tonkatsu Sauce

to serve (optional)
Instructions
Put the potatoes in a large pot, cover with water and bring to a boil. Cook the potatoes until soft.

Drain the potatoes and put them back on the fire, on low heat, so that any remaining moisture evaporates (be careful not to burn the potatoes).

In the meantime, finely chop the onion and sauté it with the oil, until soft. Turn off the heat and let it cool.

Add the onion to the mashed potatoes and mix well.

While the mixture is still warm, but not too hot, start shaping the korokke. Fill them with the chopped cheese and make the patties. Let them rest in the fridge for 15-30 minutes.

Dredge each korokke in flour, egg and Panko and put them back in the fridge till you are ready to fry them.

Deep fry them over medium high heat, until golden brown.

Transfer the korokke to a plate covered with paper towels to absorb any excess oil.

Serve immediately.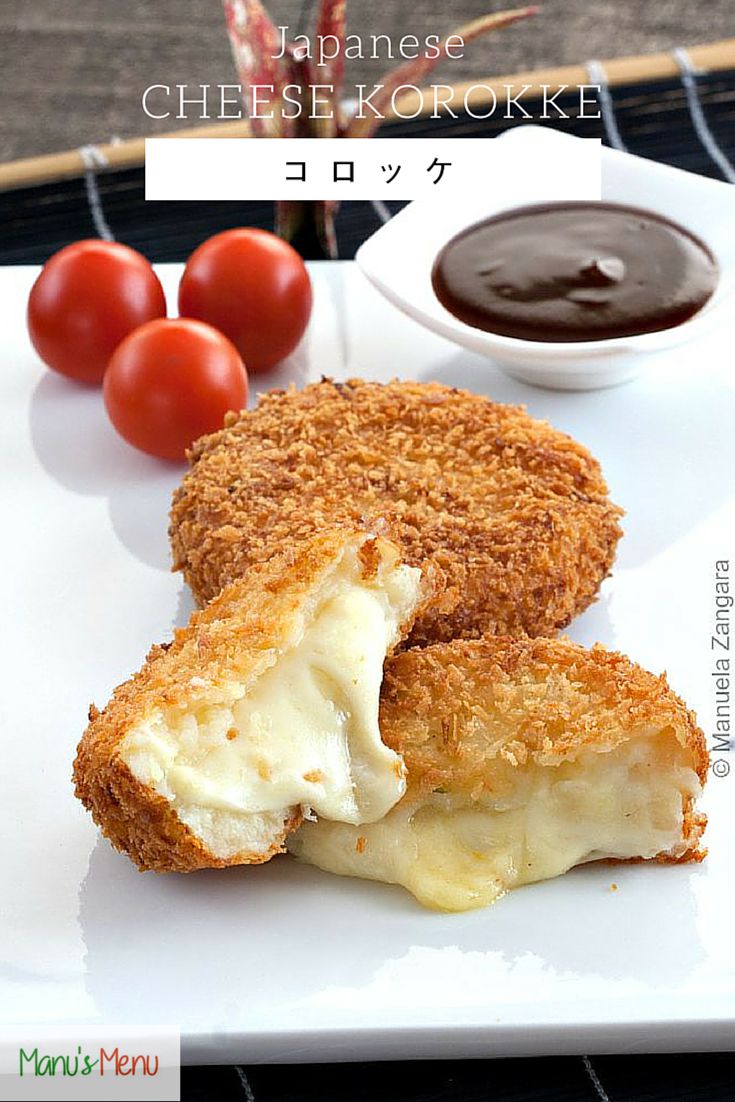 Check out all the other amazing Asian recipes from the Sunday Supper Movement!
Small Bites
Soupy Goodness
Big Plates
On the Lighter Side
Cheers!
Oodles of Noodles

Related Posts: