I don't know about you, but I always seem to have overripe bananas in my kitchen! I try and buy them more on the green side, but they always ripen way too fast! I often make banana bread (check this one out – it is my absolute favourite!), but this time I felt like having something different. I checked in my fridge and saw I had some coconut milk left from another recipe… so smoothie time! I added mandarin juice too, as it is winter here and I had some mandarins handy too. The combination was amazing! Very tropical and for a little while I was able to forget about the cold and pretend I was on a sunny beach somewhere in the tropics!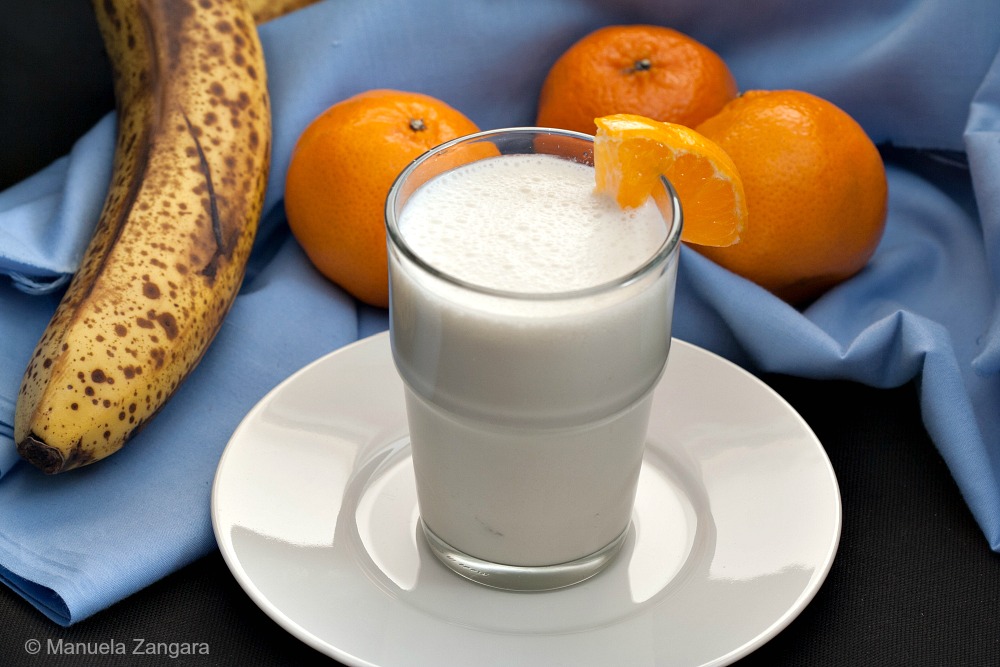 Coconut Banana Mandarin Smoothie
Coconut Banana Mandarin Smoothie - a tropical, refreshing and healthy drink!
Instructions
Put all the ingredients apart from the ice cubes in a blender and blend until smooth.
Pour into a glass and serve immediately with ice cubes, if desired.
Pin It

Related Posts: