The first time I visited London, back in the 80's, I was very young and a really fussy eater. That said, I remember falling in love with "fish & chips". Sure, Italians eat a lot of fish, but for some reason the English one tasted different. Besides, anything served with chips tastes better to a small kid! Now that I live in Australia, fish and chips has become a much more common fare… you can get it at the mall, at a beach kiosk, even from the fishmonger's! Still, as I always say, home-made is better, so I usually make it at home. In this post I will show you how easy it is to make crumbed fish fillets. I used Barramundi, a very common fish in Australia, but you can use your favourite fish. You can enjoy this Crumbed Barramundi with chips or vegetables (or both), just make sure to serve it with plenty of lemon wedges. Enjoy!
Crumbed Barramundi
Crumbed Barramundi - a quick and delicious way to cook fish!
Ingredients
4

medium sized Barramundi fillets

Flour

Breadcrumbs

2

eggs

Salt to taste

Vegetable oil for frying
Instructions
Put the flour and breadcrumbs in 2 separate plates.

Shallow fry the crumbed fillets in warm vegetable oil until golden brown on both sides and cooked through.

Serve warm with lemon wedges.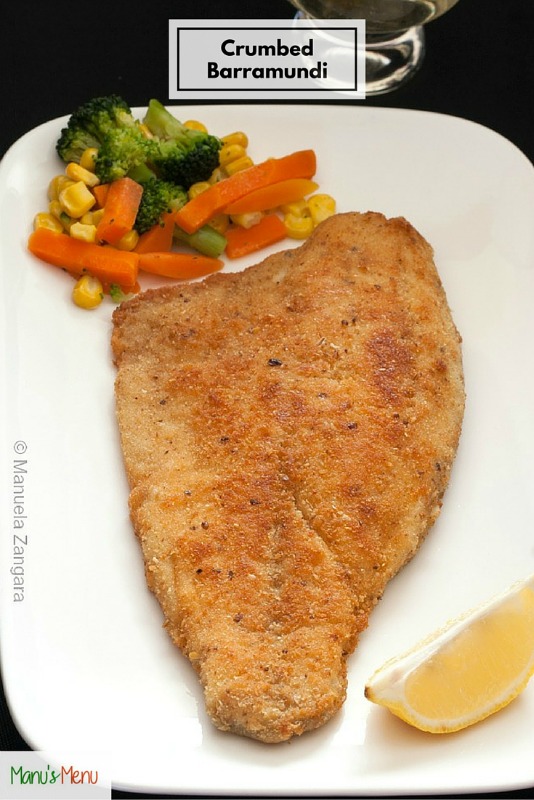 Related Posts: