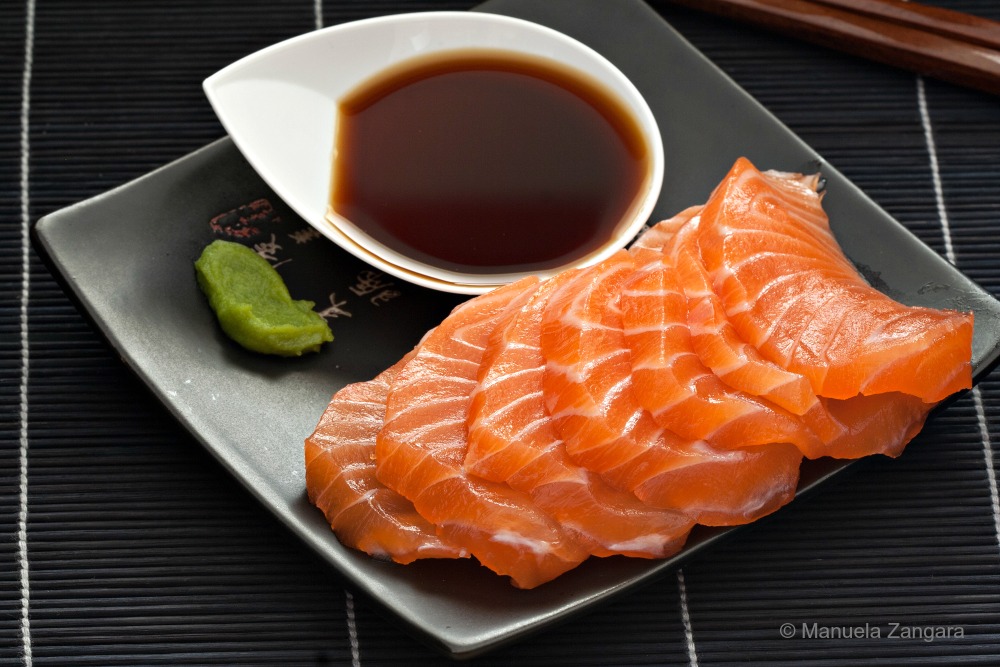 I love Salmon Sashimi! In the last couple of years I have learnt to really appreciate Japanese food. Even more so after our trip to Japan last year, where I learnt that Japanese food is so much more than what the majority of people who live abroad think it is.
I have shared many Japanese recipes in the past months, but I hadn't shared a sashimi recipe yet! Don't ask me why, because I LOVE sashimi and I had a lot of it in Japan!
My favourite sashimi are fatty tuna and salmon based. As it is really hard to find sushi/sashimi grade fatty tuna here, I decided to start with this Salmon Sashimi with Ponzu.
What is Ponzu? It is a sauce that contains a mix of ponzu (citrus), soy sauce, mirin, and dashi. It is generally used as a dipping sauce or as a dressing.
You can serve this Salmon Sashimi with plain soy sauce as well, but I love the citrus kick that the ponzu sauce adds to each bite!
Enjoy and let me know how you like it in the comment section below!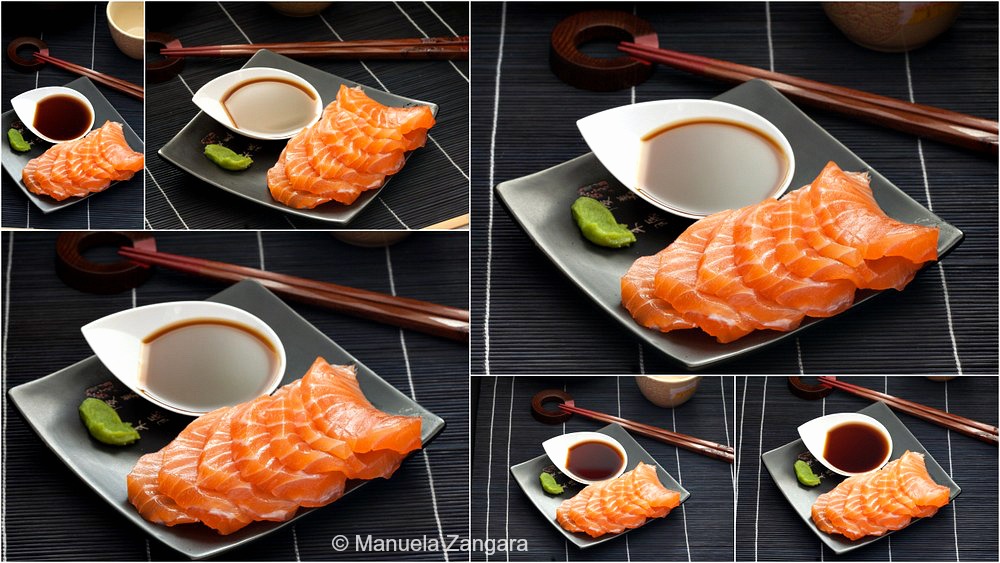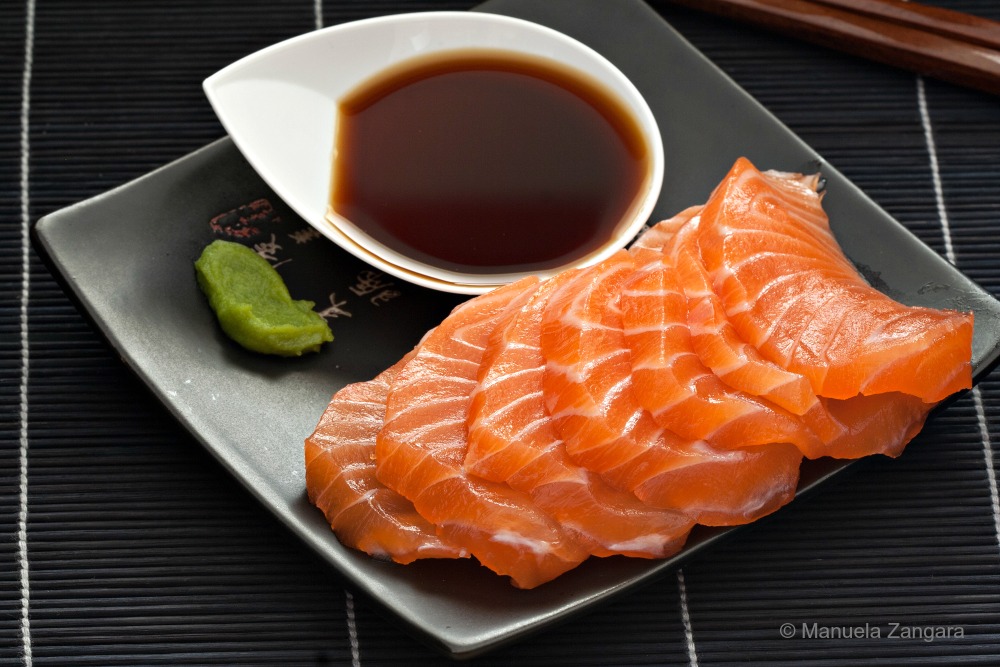 Salmon Sashimi with Ponzu
Salmon Sashimi with Ponzu - melt in the mouth salmon served with a refreshing citrus based sauce.
Ingredients
2

tbsp

soy sauce

1 ½

tbsp

dashi stock

1

tbsp

lemon juice

½

tbsp

rice vinegar

1

tsp

mirin

Salmon sashimi

Wasabi

optional
Instructions
Recipe Notes
You can store the Ponzu sauce in the fridge for up to one month.
Always buy sushi/sashimi grade salmon to eat raw and please be careful. Consuming raw fish may increase your risk of foodborne illness, especially if you have a medical condition. Do so at your own risk.
Ask your fishmonger to slice the salmon for better results.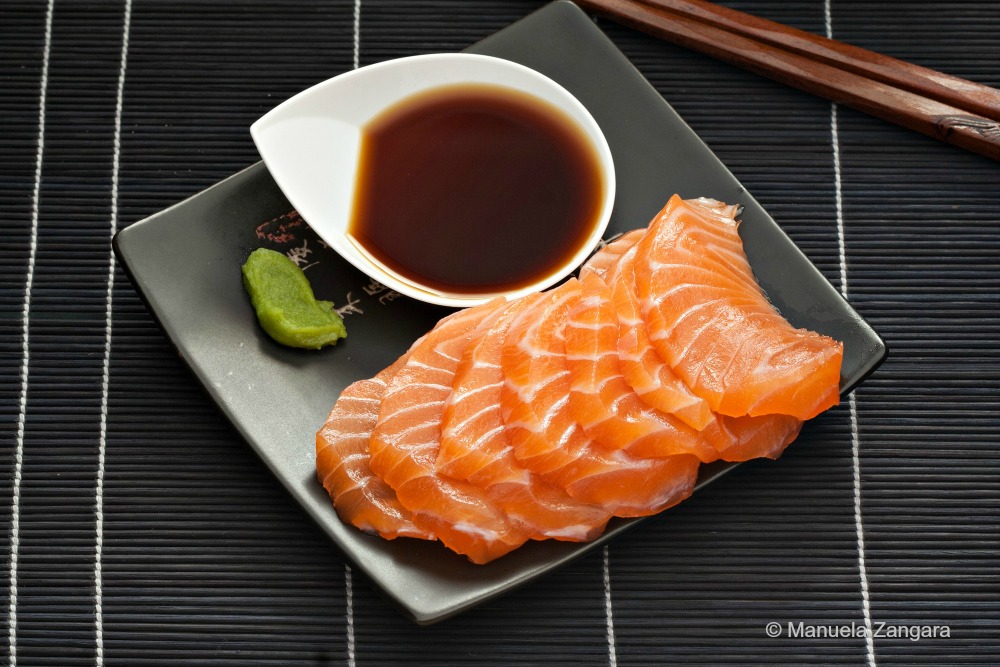 Don't forget to pin this recipe! It is soooo good, you have to try it!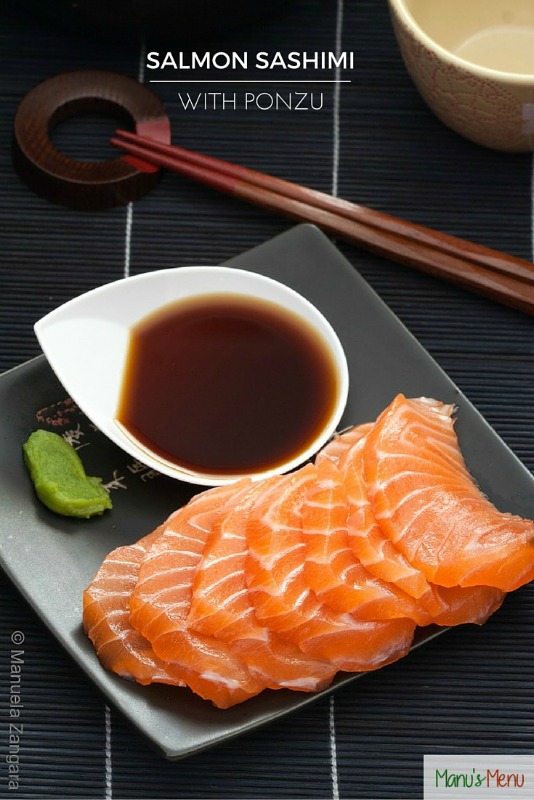 Related Posts: