Yesterday was my birthday!  YAY!  Well… usually my husband buys me a chocolate cake from my favourite patisserie in town, but this year he was working in the other side of town and there was no way he could get there in time.  So, I made myself a very quick but delicious birthday cake as I really did not want to spend too much time in the kitchen… not on my birthday!  I made a quick version of the classic Meringata which is an Italian meringue pie (for a more fancy recipe, check out my Lemon Meringue Pie).  I whipped it up in 5 minutes (it is that easy) and it tasted awesome!  Doesn't that sound like the perfect "self made" birthday cake?  I had a fantastic day… a dear friend was so sweet to babysit our 2 little girls and my husband treated me to a night in the city, where we went to the Roxette concert… it was great and made me feel 16 again, the day of the year I needed it the most! Hahahaha  I guess I have given away my age too… hehehe  I would love to share a slice of this cake with each one of you!  Enjoy and cheers… to me!
Ingredients (makes a 16 cm – 6.3 inches cake)
300 ml – 1 1/4 cups heavy cream
100 gms – 3.5 oz. meringues (plus a little more to decorate)
2 tbsp bittersweet chocolate chips
2 tbsp Marrons Glacés, chopped
Crumble the meringues (1) and whip the cream.  Gently fold all the ingredients together (2-3) and press into a spring-form pan (4).
Put the cake in the freezer for a few hours to set.  Unmold it and decorate it with more crumbled meringues, chocolate chips and Marrons Glacés.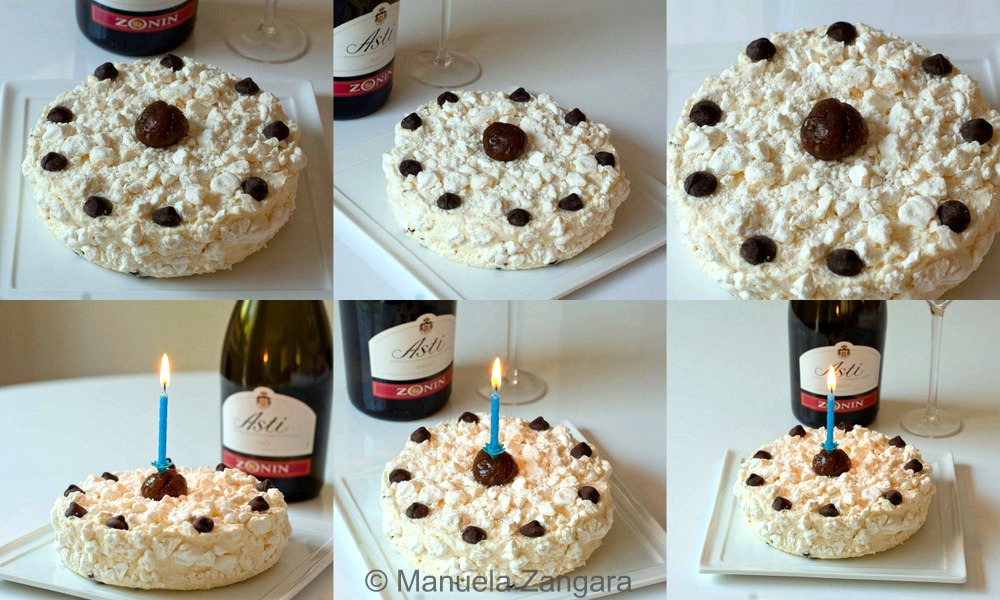 Keep it in the fridge until ready to serve.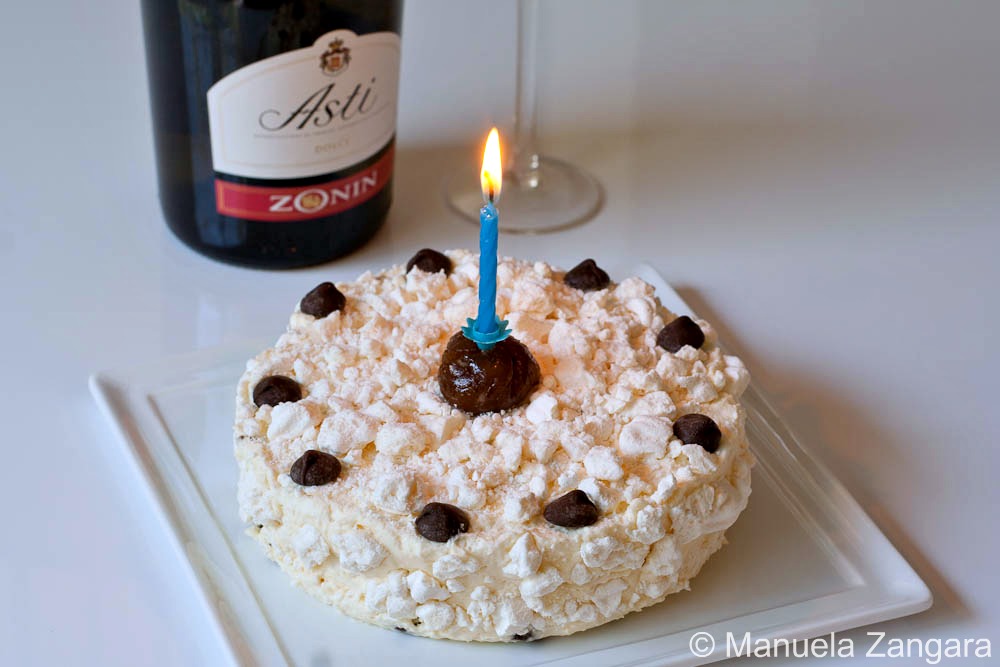 Related Posts: