As some of you already know, these last few days have been quite hectic for me as I have been organising my youngest daughter's birthday.  Georgia turned 2 today (on December 1st) and we had a nice, quite family day as we had a little birthday party for her last Sunday with some of our closest friends.  Both Georgia and Victoria had a great time and the little one got many wonderful presents (thanks everyone!).
I love organising my daughters' birthday parties; even though it is always lots of work… but I guess it is the kind of work that a foodie actually looks forward to! 😉  I obviously prepared all the food at home and had lots of fun cooking and… decorating!
Georgia adores Dorothy the Dinosaur from the Wiggles.  I know they are quite famous around the world, but for those who do not know them, the Wiggles are an Australian group of musicians who sing children's songs and Dorothy the Dinosaur is one of the characters that is often seen with them.  She loves roses and she's reknowned for her rosy tea parties.  So I decided to have a somewhat "Dorothy themed" party: we had a "tea party" and a few of the food items I made were clearly Dorothy inspired.
Dorothy Sugar Cookies
Dorothy Cake Pops
And, off course, a Dorothy Cake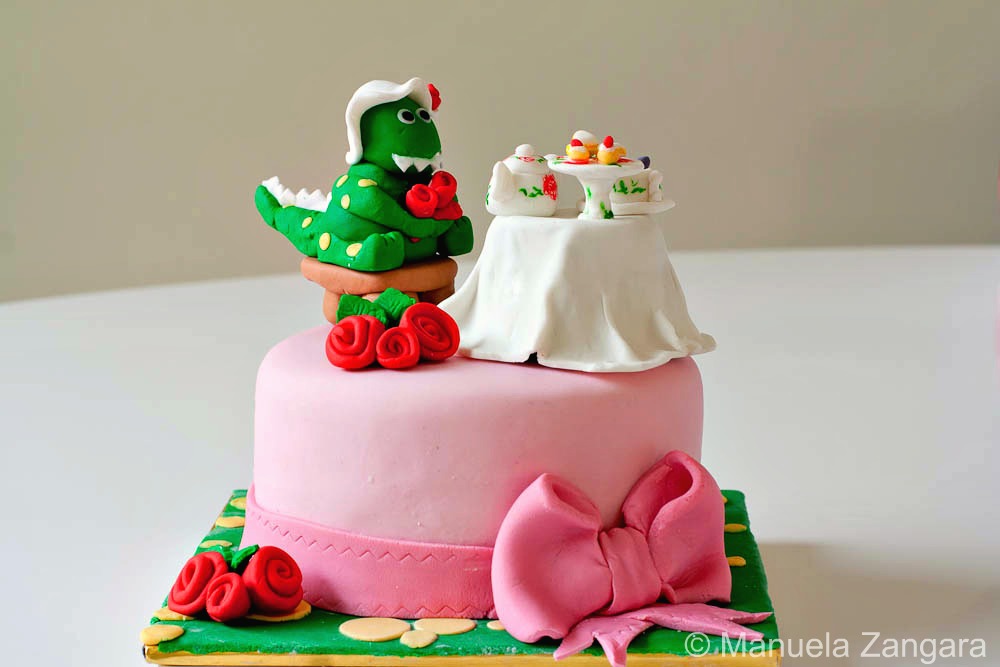 Needless to say that Georgia loved the cake!  <3
I am going to post all the new recipes in the next few days… but here is a preview of the "menu" (hoover over each image with the mouse for the name of the dish and, where already available, a link to the recipe):
[nggallery id=22]
I am publishing the Dorothy the Dinosaur Cake, the Dorothy the Dinosaur Cake pops and the Sugar cookies recipes in the Cake decoration page, so you can see the details over there (just click on each link).
Aaawww I cannot believe my baby is already 2 years old… I guess she is officially not a baby anymore… sigh!  Georgia is an amazing little girl with one of the most gorgous smiles and heart warming laughters I have ever seen and heard.  She's very cheeky and so adorable… she can get away with anything!  We love you soooo much little one and we are really proud of you and we are looking forward to another year filled with hugs and kisses!!!  Happy birthday baby girl!!!!!!!
So… now it is back to "normal life" again!  Thanks to all my fellow foodie friends for their patience and constant support in the last few days!  I had to stop my usual blog hopping as I really did not have time… cooking first and then editing pictures and putting up all the posts!  Anyhow… I am back now, so expect a visit from me ASAP!!! <3

Related Posts: