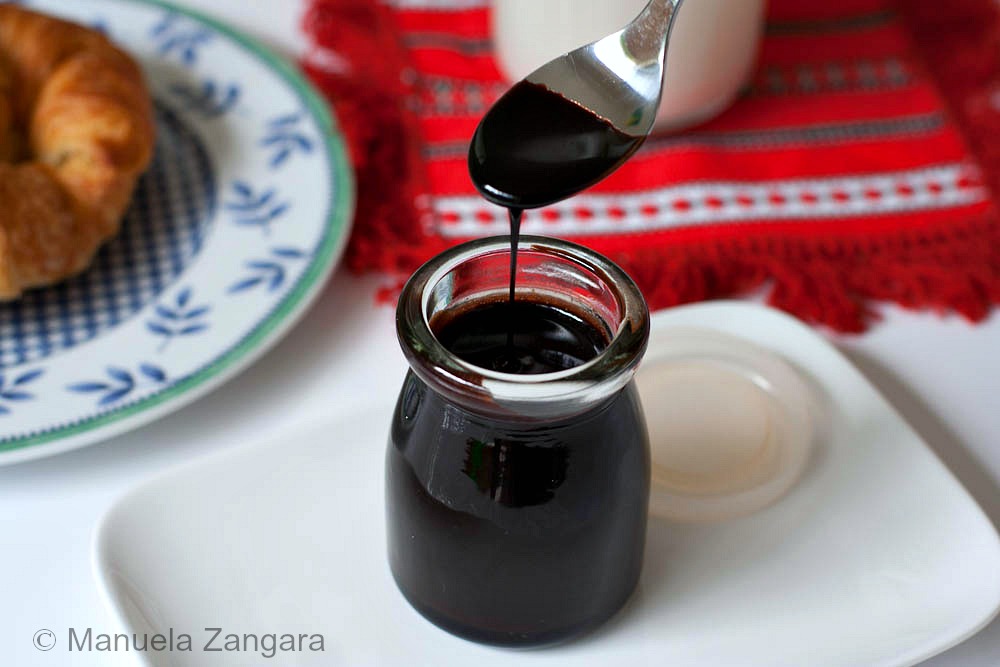 Today I want to share with you a very easy recipe.  I love making at home, food that you would usually buy ready made at the stores.  It is often so much tastier and definitely healthier!  I actually had to make this for another recipe that called for chocolate syrup, which is an item that I never have around, as I have never liked the taste of the store bought stuff (it is usually too sweet and not "chocolatey" enough for me ;-P). Well, let me tell you that I really liked this home-made version!  And so did my girls who finished up whatever was left after I used some in another recipe.  They also liked it in the milk that they have for breakfast!  The original recipe calls for more sugar than what I have used (see ingredient list), but I found it already quite sweet for me.  Anyhow, feel free to use a bit more sugar if you like.  And don't forget to come back tomorrow for another delicious idea on how to use this chocolate syrup!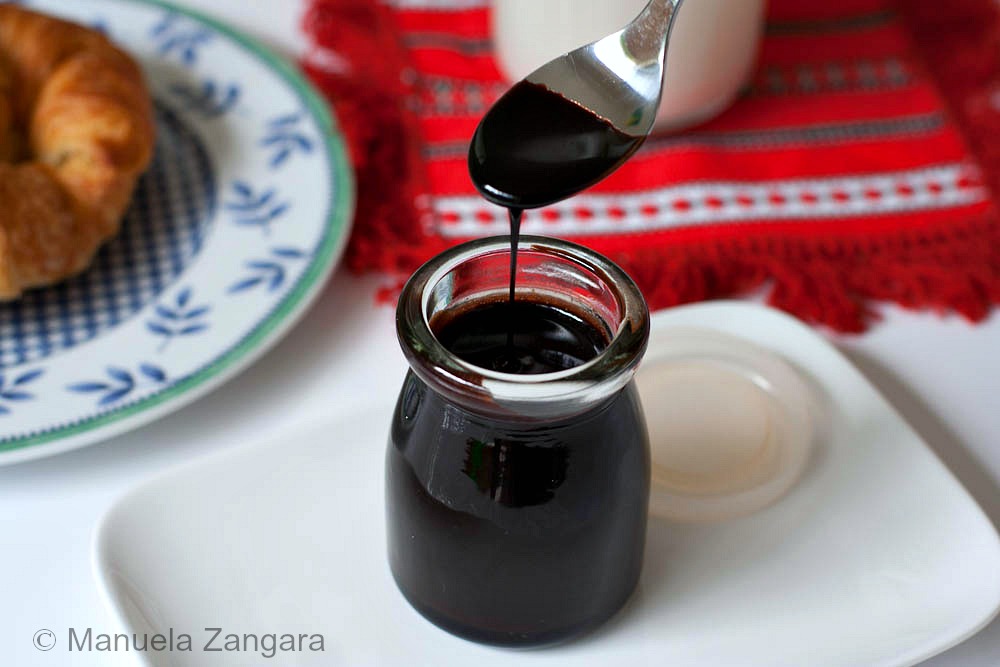 Home-made Chocolate Syrup
How to make a delicious chocolate syrup at home in 10 minutes!
Ingredients
65

gms

– ½ cup cocoa powder

250

ml

– 1 cup water

300

gms

– 1 ½ cups sugar

though the original recipe called for 2 cups

1

pinch

salt

¼

teaspoon

vanilla
Instructions
Mix the cocoa powder and water in a pot. Put it on a medium flame and stir to dissolve the cocoa powder.

Add the sugar and keep stirring until dissolved.

Boil the mixture for 3 minutes over medium heat.

Add the salt and vanilla and stir.

Let it cool down, then pour into a clean glass jar and store it in the fridge.
Recipe Notes
It keeps for several months in the fridge.
You can use it to top ice cream or other sweets or to make chocolate milk and liquors.

Related Posts: