I must confess that I do not watch much TV.  I used to watch many cooking shows before having kids, but nowadays… they "own" the remote.  If the TV is on and the girls are home, they will chose what to watch.  The weird thing is, I do not mind too much.  There's only one show I have watched lately and that is Masterchef Australia.  I do not care for all the drama around it, but I like to see new recipes, get inspired and possibly learn new techniques.  The Aussie version of the show is deeply influenced by Asian cuisine, of which I know very little, so that is something I love to watch.  At the same time, there are a few classic techniques that I decided to experiment with, after watching the show.  One of these is hot smoking.  I had never done it before, but it looked pretty easy from what I saw and l decided to give it a go.  It is indeed quite easy to hot smoke some fish on the stove and I was very impressed with the results.  Also, to make this recipe you don't need any fancy equipment: a wok, a steamer or a rack and you are ready to go!  I used a mix of brown sugar, rice and tea leaves as the smoking mixture and it gave the salmon a great smoky flavour.  You can chose your preferred tea: a tea like lapsang souchong will give you a very strong smoky flavour, while green tea will be a lot milder.  I used earl grey this time.  Serve the smoked salmon with boiled potatoes and home-made aioli.  Try it and let me know what you think!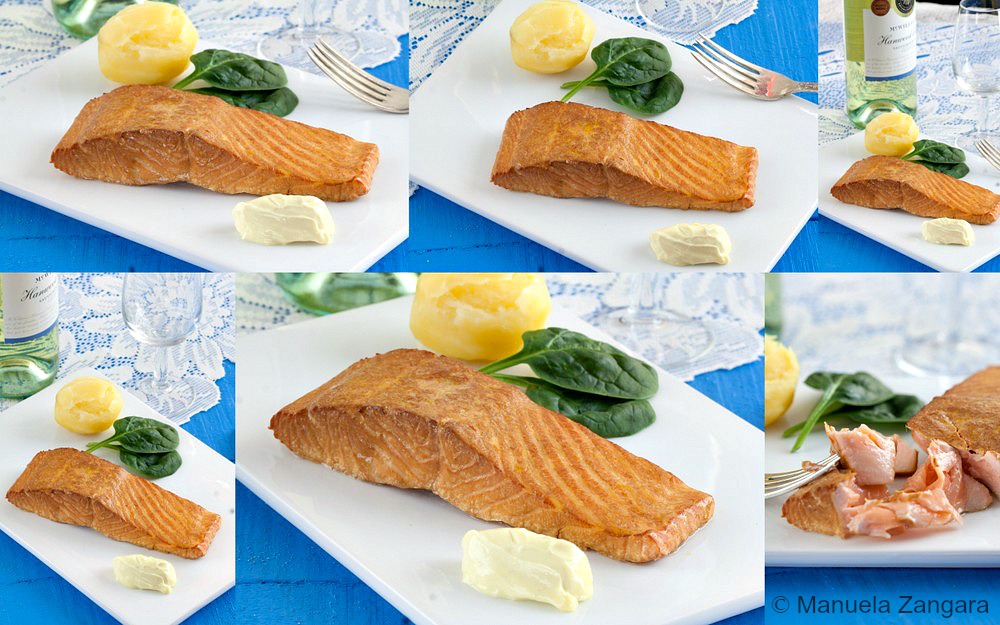 Hot Tea Smoked Salmon
Learn how to smoke salmon at home with this easy recipe: Hot Tea Smoked Salmon!

Ingredients
Salmon
4

salmon fillets

Salt

to season

Vegetable oil
Smoking mix
250

gms

– 2 cups brown sugar

250

gms

– 2 cups long grain rice

but not Basmati which is too aromatic

45

gms

– 1 cup tea leaves

you can use up to double this amount
Instructions
Line a wok with foil and pour in the mixture. Put the wok on the fire to heat up.

Season the salmon with salt and spray it with some oil.

Spray a bamboo steamer with oil (or line it with baking paper – be sure to make some holes in the paper for the smoke to pass through).

Place the steamer with the salmon in the wok, about 5 cm – 2 inches above the tea mixture. There needs to be room for the smoke to circulate or the salmon will over-smoke. Cover with foil or a wok lid.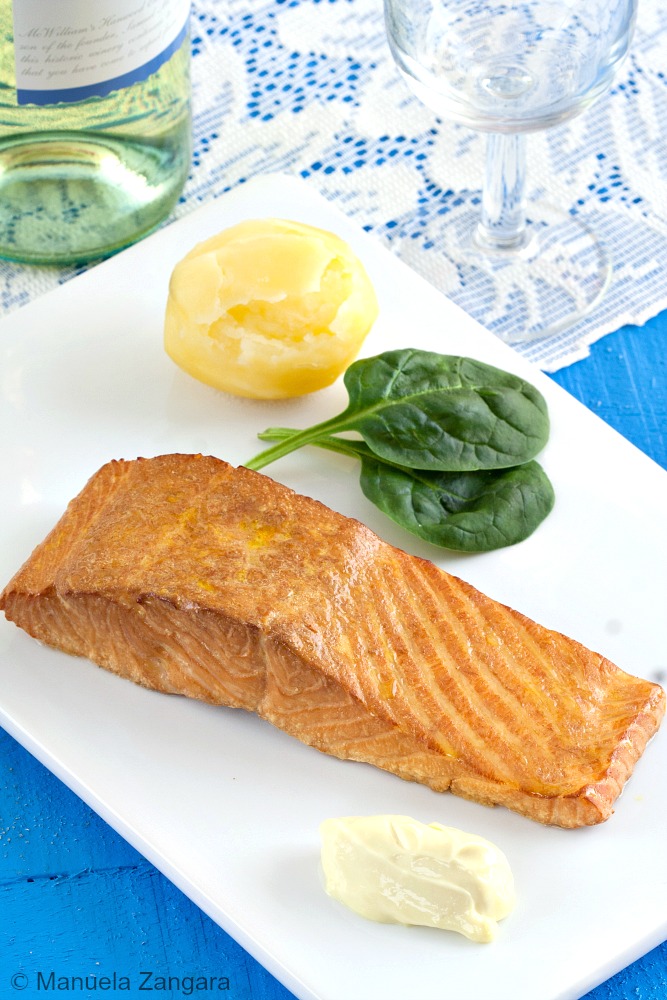 Related Posts: