While it is getting colder down here, I know that my friends on the Northern hemisphere are starting to enjoy warmer weather.  So, today I am going to share with you the recipe for a delicious salad that, while perfect for spring, is also a great alternative for a quick and light lunch pretty much all year round.  I love smoked salmon and I could eat it everyday… I think it goes very well with avocado and red onion and the light citrus vinaigrette rounds up all the flavours beautifully.  You can serve this salad as a light main course or as a classy appetiser (in this case, you may want to reduce the quantity of the ingredients, depending on what's on the menu).  Enjoy!
Smoked Salmon and Avocado Salad
Recipe type:
Appetiser. Main
Ingredients
Vinaigrette
Salad
Instructions
To prepare the vinaigrette, put all the ingredients in a little jar. Put the lid on and shake well. Keep aside.
Arrange all the salad ingredients on the serving plates and top with the chopped red onion.
Drizzle the vinaigrette on top of the salad and serve.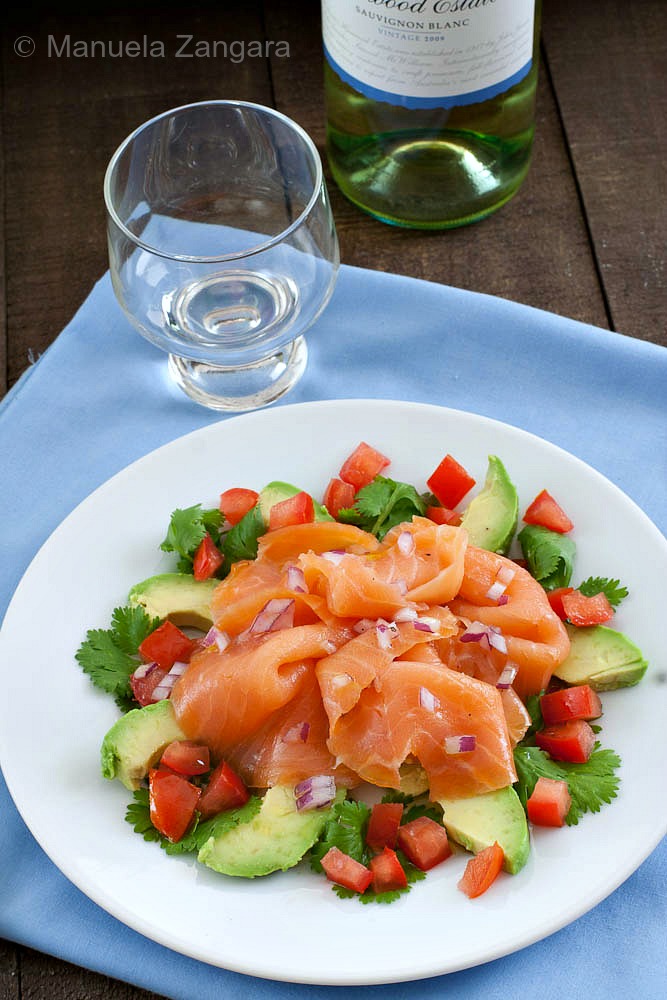 Pin It

Related Posts: