Today I am back with a recipe for my Regional Italian dish series!  I am taking you all to Campania and Naples with a delicious and very easy to make dish: Peppered Mussels.  All you need, besides mussels, are garlic, good quality extra virgin olive oil, parsley and… pepper.  The more pepper the better.  This is one of my husband's favourite dishes and it is best served with toasted crusty bread.  As with all simple dishes, you really need to pay attention to the ingredients, as they have to be of very good quality to obtain an amazing dish!  Trust me, if you like mussels, you will love this recipe!  Enjoy!
Impepata di Cozze
How to make a traditional Neapolitan dish: Impepata di Cozze - Peppered Mussels!
Ingredients
1

kg

– 2.2 lbs. mussels

cleaned and kept in salty water

2

garlic cloves

crushed

6

tbsp

extra virgin olive oil

1

tbsp

parsley

chopped

1

tsp

or more pepper

Salt to taste

Toasted bread to serve
Instructions
Put the mussels in a bowl filled with salty water and keep them there for a couple of hours to get rid of any residual sand.

Put the extra virgin olive oil and crushed garlic cloves in a big pot and heat them up for 30 seconds.

Add the drained mussels and increase the fire. Let the mussels open by shaking the pot every now and then.

Serve with some toasted bread.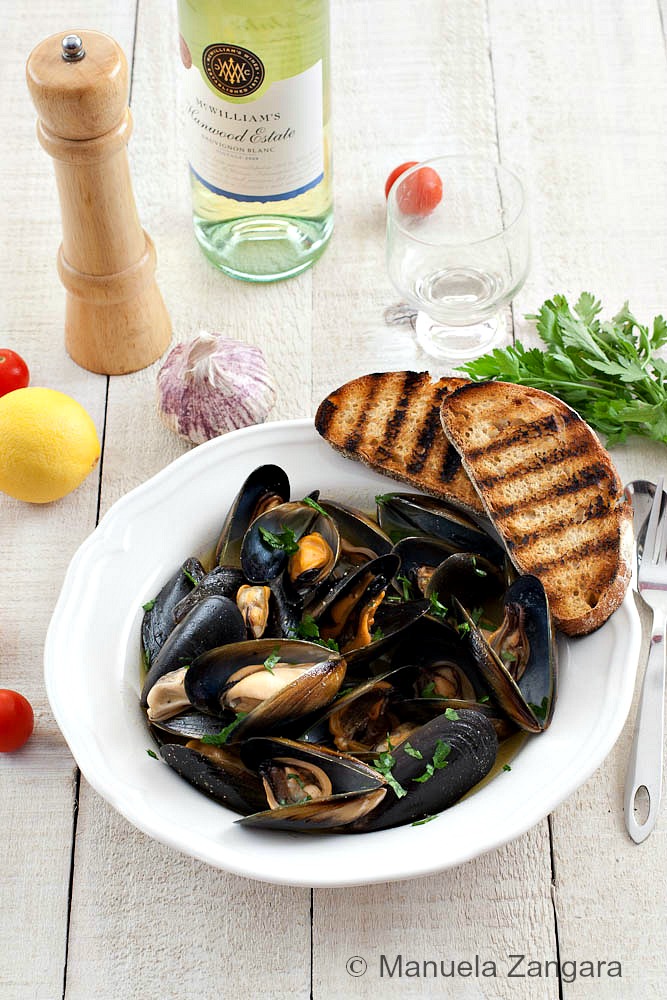 Related Posts: