This has quickly become my family's favourite way to eat salmon.  We all love the sweet and tangy and slightly sticky glaze the maple syrup and mustard give the fish when baked.  I particularly like the seeded mustard as I found that it adds a little bit of texture to the dish.  I also often use the same glaze to stir fry veggies to go along with the salmon… snow peas are my favourite for this.
I am linking this recipe to the Cook Around the Globe monthly event hosted by German Mama of From Arepas to Zwetschgen.  After making Mojitos, Chicken Shawarma and Blini for the Caribbean, the Arabian Peninsula and Eastern Europe, this month's region is Canada and Alaska.  Have fun!
Recipe adapeted from Canadian Living
Ingredients (for 4 to 6 persons):
1/4 cup (50 ml) maple syrup
4 tsp (18 ml) grainy mustard
4 tsp (18 ml) soy sauce
2 lb (900 gms) salmon fillet, skinned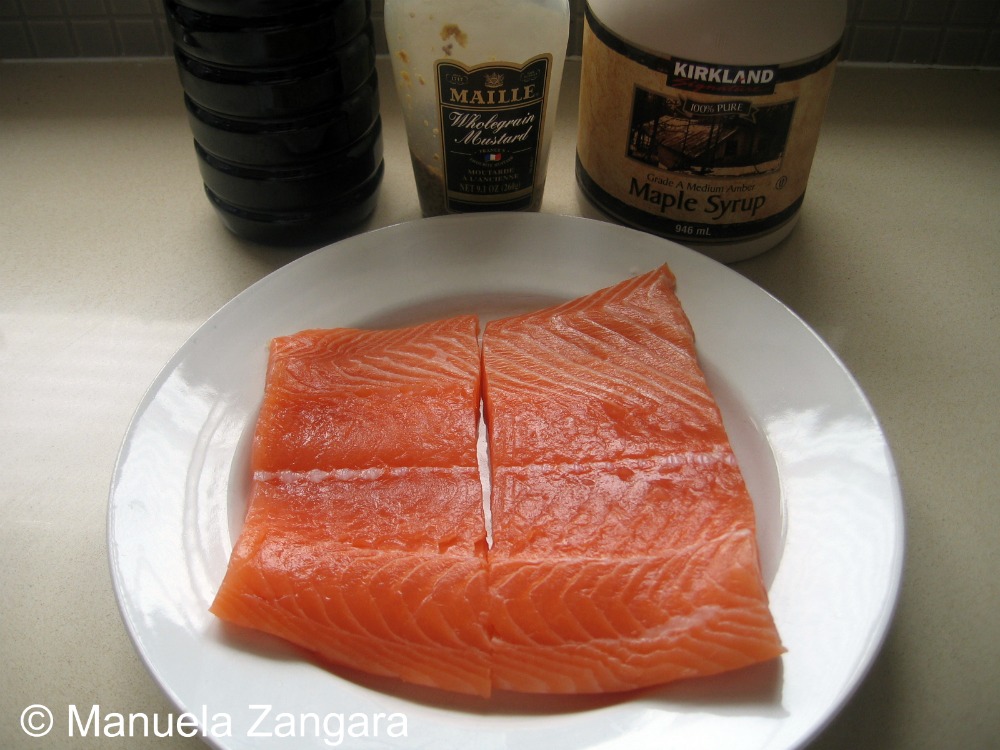 Combine maple syrup, mustard and soy sauce in small bowl.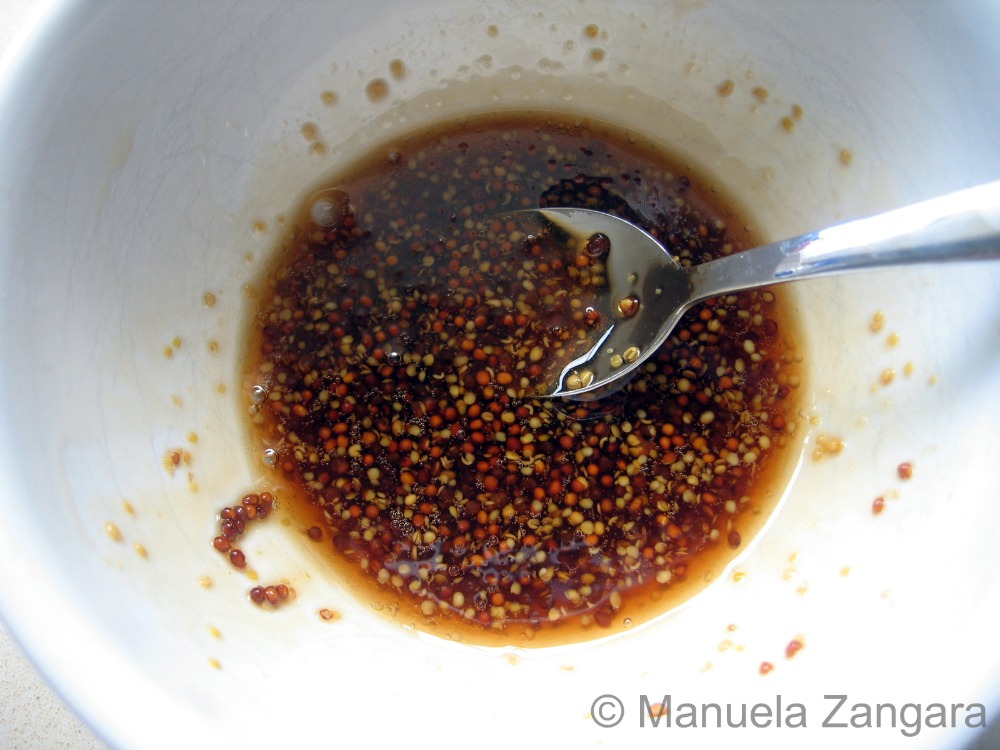 Cut the salmon in serving portions and put it in a baking dish lined wth baking paper. Spoon the glaze over the fish.
Bake in a pre-heated over at 200°C (400°F) fan forced for 5 minutes, then switch on the grill and increase the temperature to 230°C (450°F).  Grill for 5 minutes so that the glaze caramelises.
Serve warm with a simple corn and tomato salad with a dash of balsamic vinegar and a drizzle of extra virgin olive oil or with some stir fried snow peas.

Related Posts: