Sara from Ms. Adventures in Italy and Michelle from Bleeding Espresso have declared February 5th "World Nutella Day″ – "a day to celebrate, to get creative with, and most importantly, to EAT Nutella".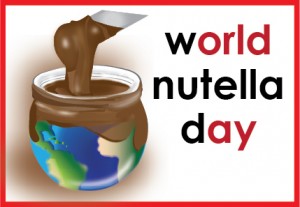 I already have plenty of recipes that feature Nutella among the ingredients. I grew up eating it and I still love it. And so do my kids, so, World Nutella Day is always welcome around here. I have been wanting to make Nutellotti for a while, so I finally took this occasion as the perfect excuse to bake them. And wow were they good! These cookies are chewy and chocolatey and just as sinful as they look. The best part is the dough is made with Nutella and then they get filled with more Nutella!! Besides, they are really easy to make and you don't even need a mixer to whip them up! They are the perfect treat for any Nutella lover.  So, what are you waiting for?  Get that tub of Nutella out of your pantry and let's celebrate!  Happy World Nutella Day!
Nutellotti #NutellaDay
Nutellotti - chewy Nutella cookies, filled with more Nutella for #NutellaDay.
Ingredients
180

gms

– 2/3 cup Nutella + more as filling

150

gms

– 1 cup + 2 tbsp flour

1

egg
Instructions
In a bowl, mix together the egg and Nutella until smooth.

Make 15 little balls out of the dough and place them on a baking tray lined with baking paper. Take a wooden spoon and use the back of it to make a hole in the centre of each ball.

Bake in a pre-heated oven at 180°C - 355°F for 10 minutes.

When ready, take them out of the oven and use the same wooden spoon to enlarge the holes.

Let them cool down and serve.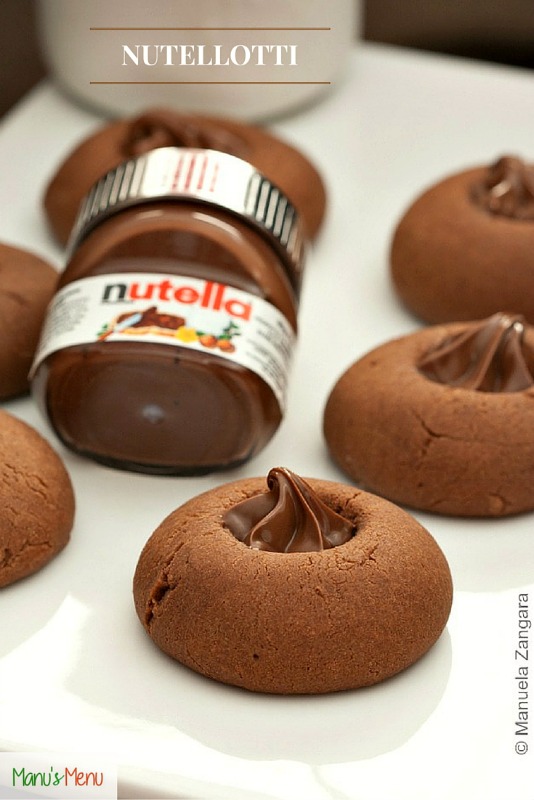 Related Posts: