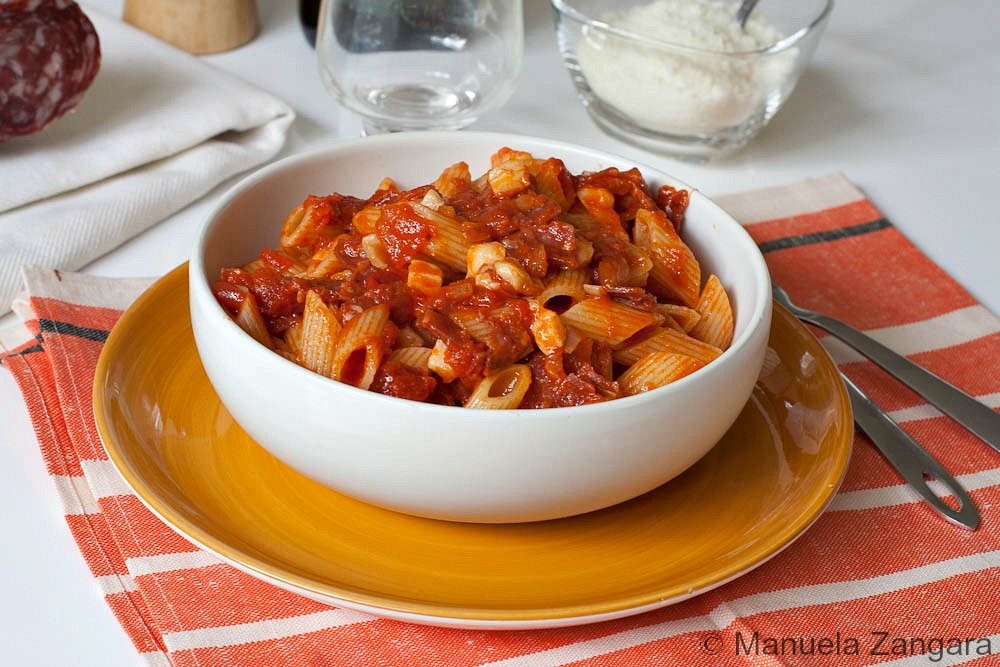 Today I want to share with you one of my husband's favourite pasta recipes.  He loves salami and provolone, so when he first tasted these penne, he told me "this is the best pasta I have ever eaten".  Now, that's a complement!  It is very tasty indeed: salami does not require any "introduction", but what puts this pasta over the edge, is provolone.  I like to use the piquant type and that adds a little kick and saltiness to the dish.  I love stretchy cheese, I think it is the most sinful ingredient ever!  Serve it with some Pecorino Romano on the top and it will achieve perfection!  This is a dish that the whole family will enjoy and makes for a delicious and quick mid-week dinner!  Enjoy!
PENNE WITH SALAMI AND PROVOLONE
Instructions
Sauté the onion in 2 tbsp of extra virgin olive oil for 2 minutes. Add the salami and sauté it for 1 minute. Add the diced tomatoes and passata, salt and ¼ cup of water.
Cook, uncovered, on a low to medium flame for 15-20 minutes or until the sauce has thickened.
Cook the penne following the steps on How to cook pasta "al dente" in the Techniques page of this site, but drain it 1 minute before it is cooked as it will finish cooking together with the sauce.
Put the drained pasta in the frying pan with the salami and tomato sauce, add the chopped provolone and mix well while cooking it on a slow flame for 1 or 2 minutes, so that the provolone starts to melt and stretch.
Serve with thinly grated Pecorino Romano on the top.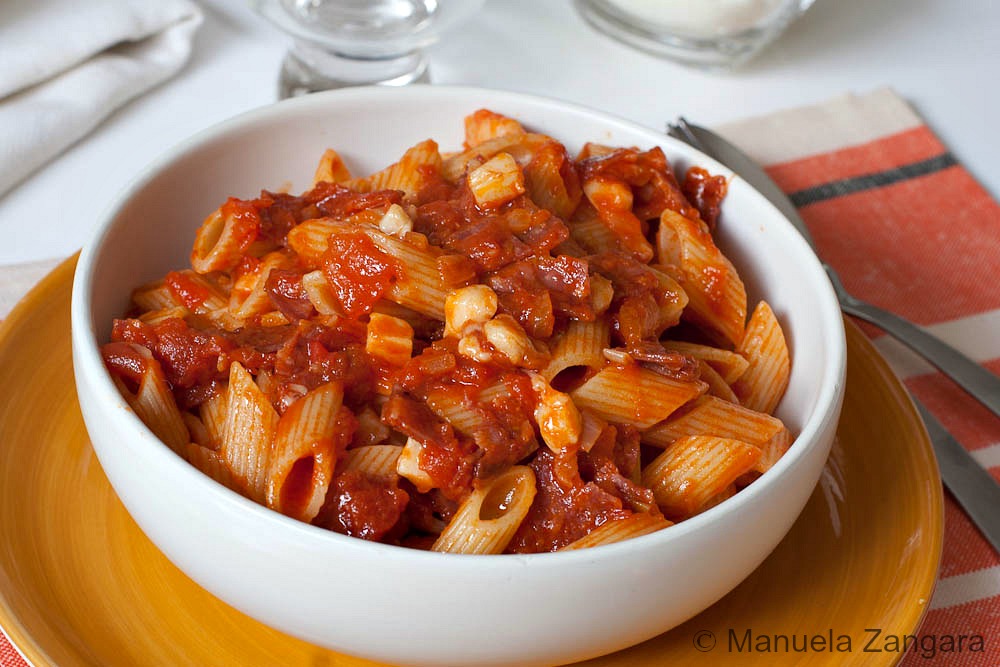 Pin It

Related Posts: