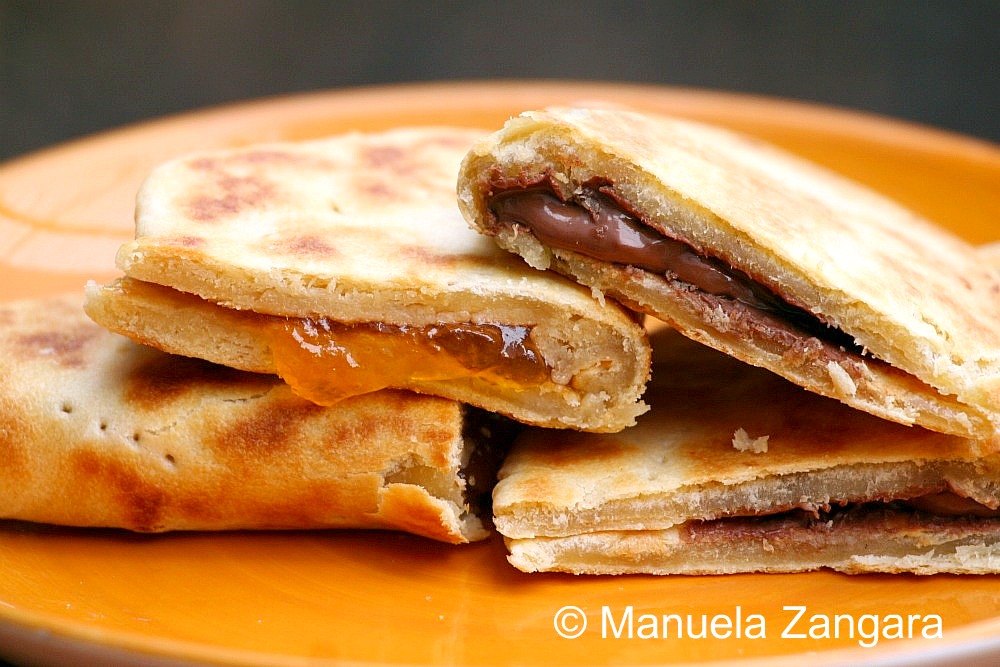 Some time ago I shared with you my friend Marco's recipe for piadine.  They are a fantastic bread-like street food from Romagna in Italy, filled with all sorts of yummy goodies.  I shared with you the recipe of a savory piadina filled with stracchino, prosciutto slices and rocket salad and I can tell you that only the thought of it makes my mouth water!  Today instead I want to share the recipe for a piadina with sweet fillings.  Yes, you read that right.  Piadine are so versatile that can be both savory and sweet depending on the filling and on what you fancy that day!  Cool eh?  I tried 2 versions of very easy and ready made fillings that made deliciously sweet treats (but not overly sweet, as the piadina itself does not contain any sugar).  I used apricot jam and Nutella… and I can tell you that these sweet piadine are the envy of French crêpes (pardon mes chéries)!
Ingredients (makes 3 big piadine):
500 gms – 2 cups flour
4 gm – 0.15 oz. soda bicarbonate
150 gms – 5.25 oz. lard
1 tsp salt
3/4 tsp honey
About 200 ml – 7 oz. water or enough to make a smooth dough
Fillings
Jam (I used apricot, but you can use your favourite jam)
Nutella
Put all the ingredients in a mixer with a dough hook and knead for a couple of minutes, till the dough comes together and looks smooth (add the water little by little as the dough is being kneaded).  You can also do this by hand but it will require a longer kneading time.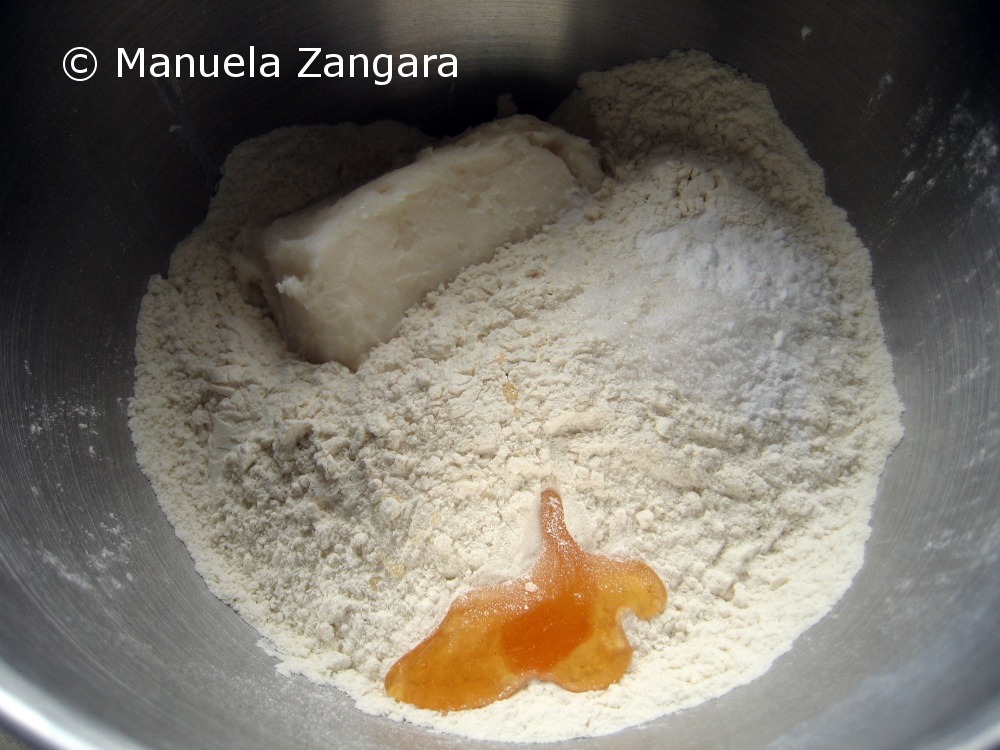 Make 3 smaller balls of dough and roll them into 3 circles about 3 mm thick.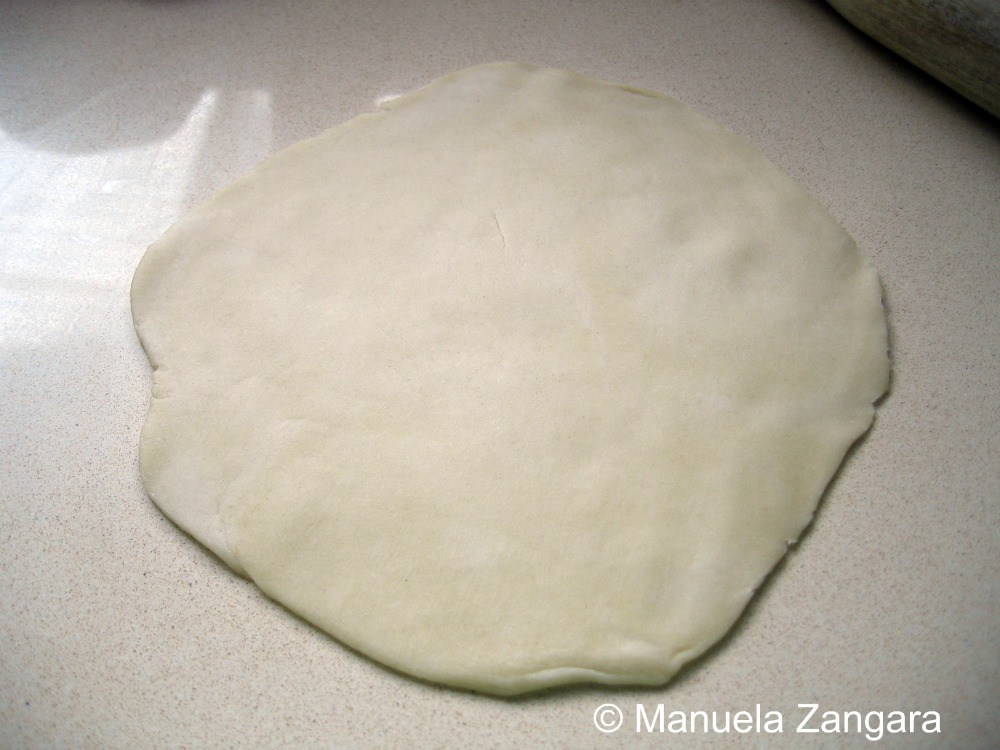 Poke their surfaces with a fork to avoid bubbles forming while they are cooking.  If bubbles form while cooking, flatten them with a fork.
Cook them on a hot non stick or cast iron skillet (or frying pan).  The pan has to be hot, but I'd suggest you lower the flame when you put the piadina to cook as it should not cook too quickly or the piadina will come out hard and break when you put the filling in.
When the piadina starts to brown, flip it over and while it is cooking on the other side add the filling.
I used apricot jam for one of them and Nutella for the other 2.  Once it has cooked on the other side, close it in half and remove from the fire.
Serve it warm and enjoy.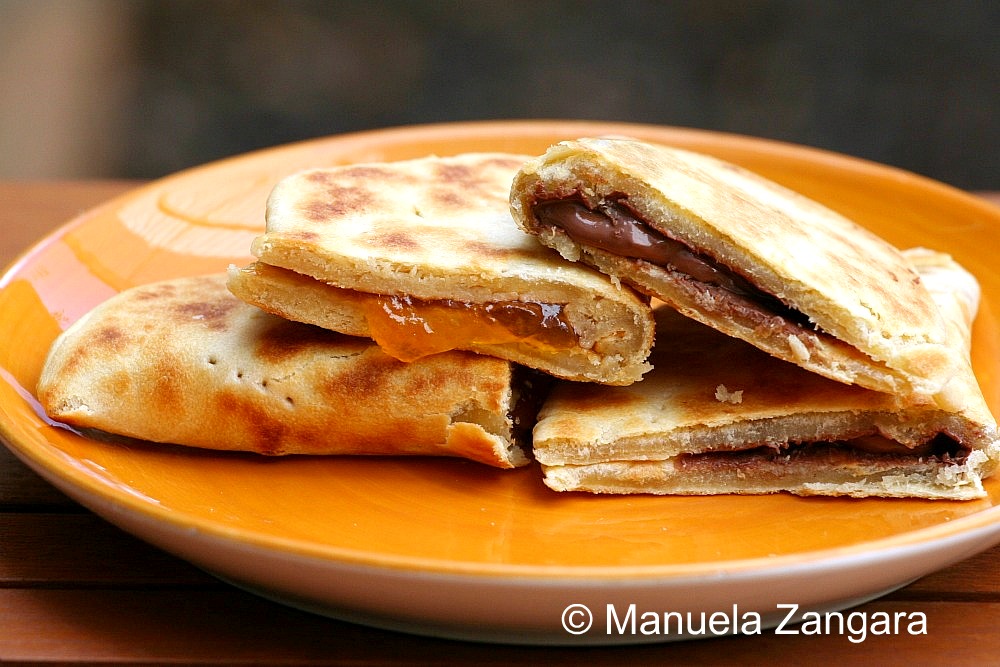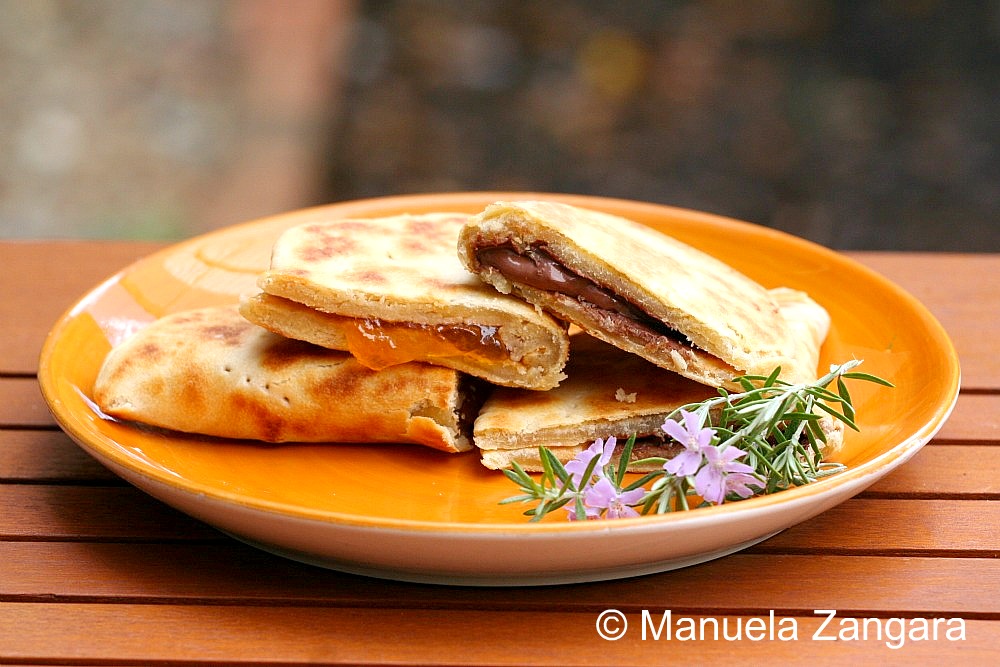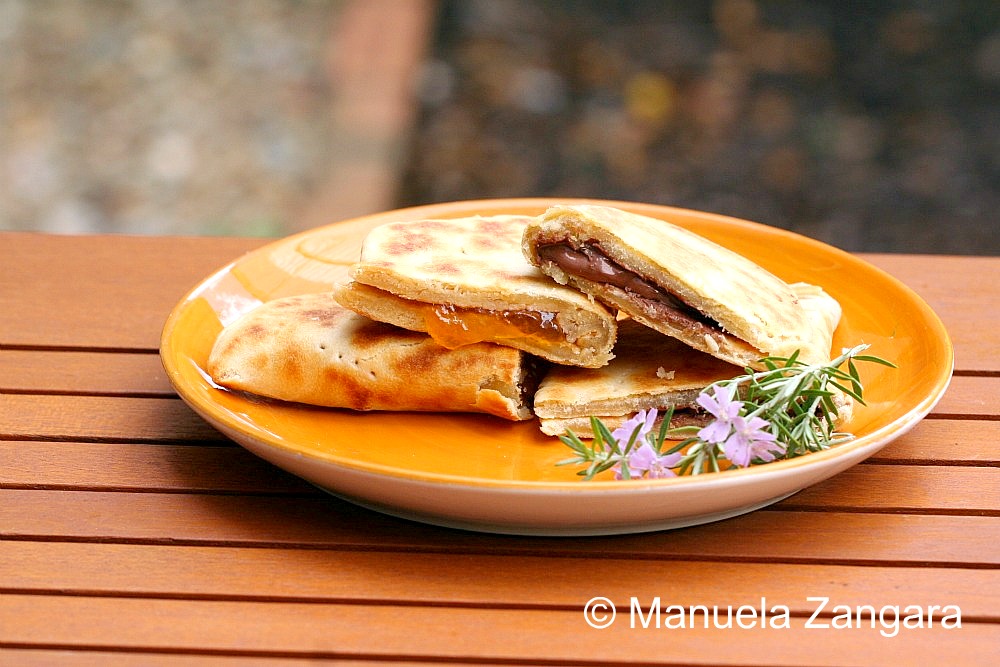 Related Posts: