I bought a beautiful pineapple to make Salmon with pomegranate molasses glaze and had more than half left.  It had a fantastic aroma, but was a little on the sour side, so I thought of making something I had never made before: sorbet.  I have made ice cream many times, but had never tried to make sorbet.  I don't know why… it is so simple and the result is just so good and refreshing.  Besides, there is neither cream nor milk in a sorbet, which makes it so much better for you than ice cream.  I think I will be making many more sorbets this summer!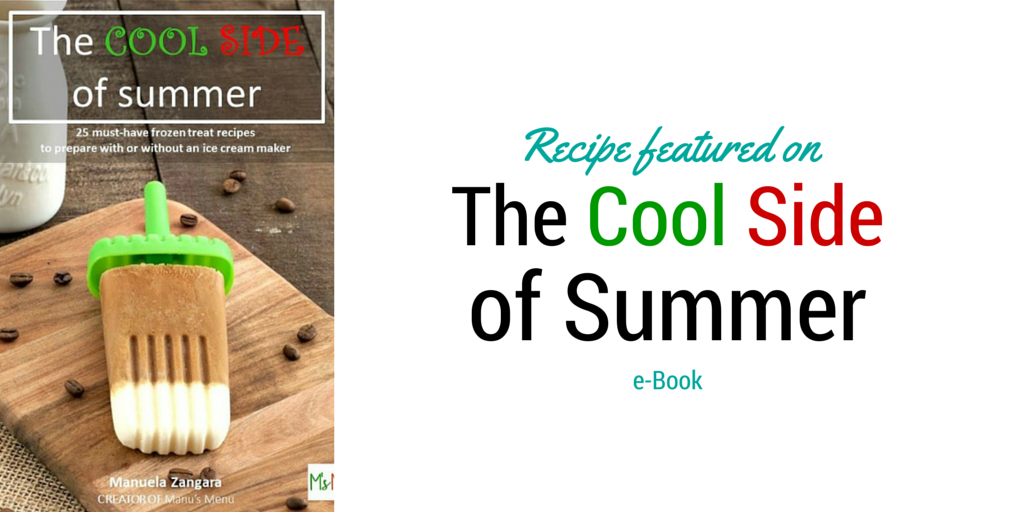 Ingredients:
2 cups of pineapple chunks
8 tablespoons granulated sugar
½ cup water
Cut the pineapple into chunks and puree it in a blender with the sugar and water.
Mix until smooth.
If your pineapple wasn't cold already, chill the pineapple mixture in the fridge for at least one hour. Churn in your ice cream maker according to the manufacturer's instructions.
Transfer it into a container.
Cover it with some cling wrap and a lid and freeze for at least 3 hours before serving.
Enjoy!
It is the end of the month again!  Which means it is time to check out the great roundup that Nancy from Spicie Foodie has put together of some of the best recipes from the blogosphere!  Check out Your Best Recipe of September!  I am contributing my Curry Puffs to it!  Have fun!

Related Posts: