Today I want to share with you a traditional recipe from the city of Milano in Lombardy, where I was born.  It is actually such an easy dish to make that even calling this a "recipe" may sound a bit exaggerated.  I have to say though, that it is probably the most clever way to reuse left overs that I have ever seen.  You see, Milano is very famous throughout Italy for its saffron risotto (so much so, that saffron risotto goes by the name of Risotto alla Milanese in Italy).  Saffron risotto is very likely the first dish I learnt how to make as a child, as it used to be my favourite dish.  That's why it was one of the first recipes I published on the blog back in 2011 (click here for the recipe).  Whenever you have some saffron risotto left, do not throw it out!!!  You can make Riso al Salto (which literally means sautéed rice) with it!  What is it?  It is basically risotto fried in butter until it gets a golden brown crunchy crust on both sides.  Don't you just love a recipe that dignifies leftovers?  It is one of the most delicious things ever!  I often make extra saffron risotto, just to be able to make Riso al Salto the next day!  That's how much I like it.  I hope you will like it too… give it a go and don't forget to check out my archive of Regional Italian dishes!
RISO AL SALTO
Instructions
Melt some butter in a frying pan.
Add the leftover risotto to the pan and flatten it with the back of a spoon.
Shallow fry it in butter on both sides for 5 minutes or until crunchy and golden brown. Serve hot.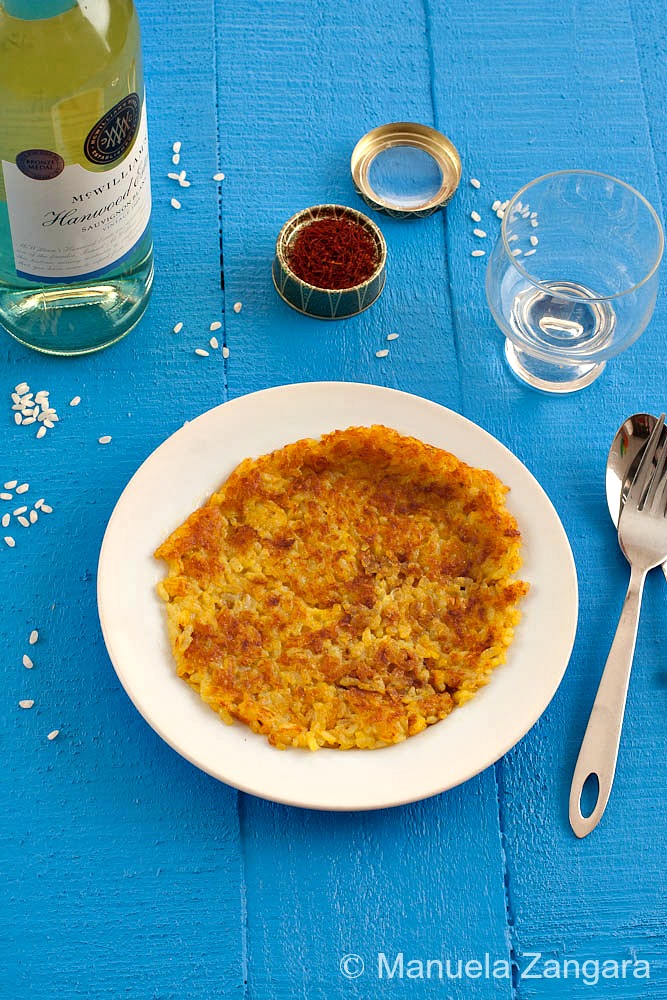 Pin It

Related Posts: