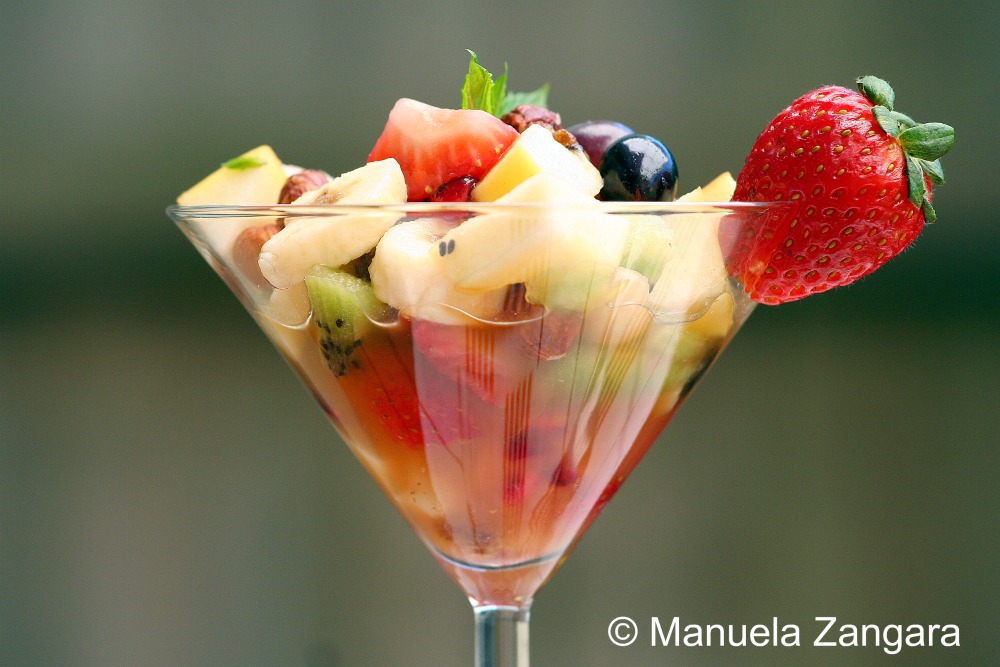 This is actually a "non-recipe" as it does not require cooking.  I am a big fan of fruit salads and my mom would very often serve it before any dessert when we had guests over.  It is a very good palette cleanser and it can be as easy or as fancy as you like.  It also makes a very healthy snack or breakfast.  I always try to use fruits that are in season so they are naturally sweet and do not require (much) added sugar.  There is also an "adult version" with a little liqueur added to the basic fruit salad.  I remember my mother using Maraschino (cherry liqueur from Zadar in Croatia – Wiki), but I could not find any around here, so I substituted it with Grand Marnier that works perfectly with the orange juice.  I hope you enjoy this easy fruity treat.
Sharing this post with Hearth and Soul Hop by Kankana.
Ingredients (fruits and nuts can be mixed in the proportion you prefer):
Grapes
Bananas
Strawberries
Apple
Kiwi fruit
Pomegranate
Macademia nuts (or walnuts)
Hazel nuts
Raisins
1 orange, juiced
2 tsp sugar (optional)
½ shot per person of Grand Marnier (optional)
Mint to decorate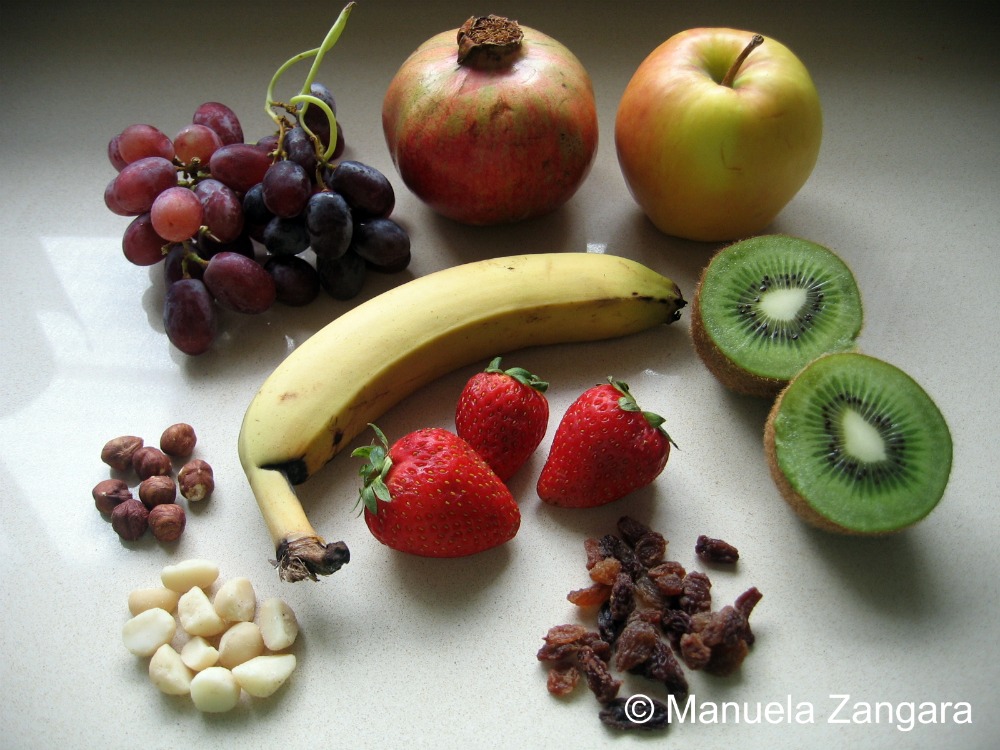 Clean, peel and chop all the fruits and put them in a large bowl.
Juice one orange and pour it over the fruits.
Add sugar, nuts and raisins and mix well.
Add the Grand Marnier (optional) and mix well.
Refrigerate for at least 30 minutes before serving.  Decorate with mint leaves.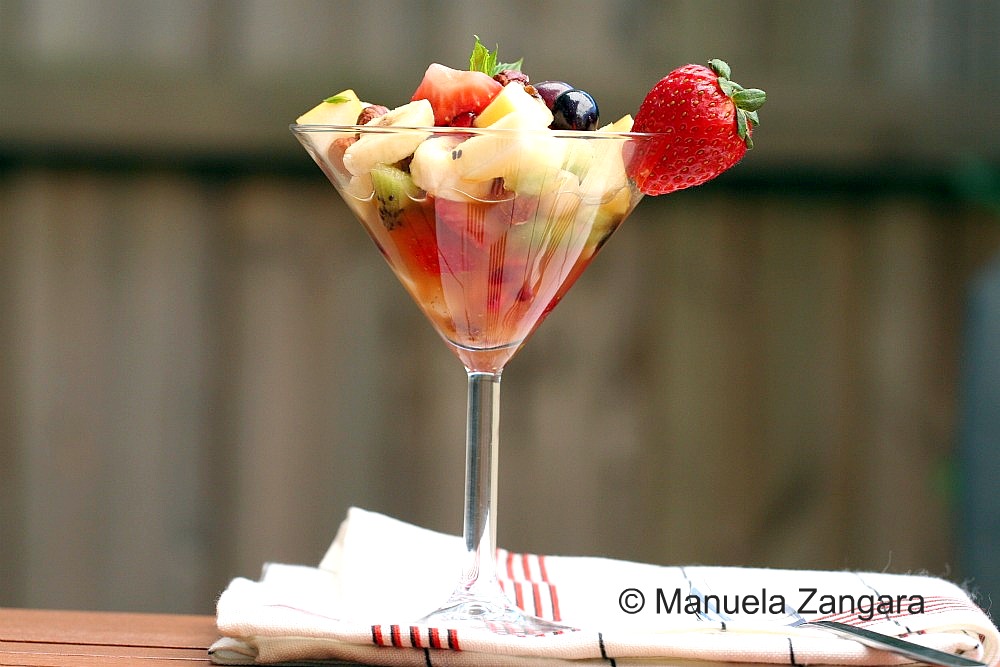 Related Posts: