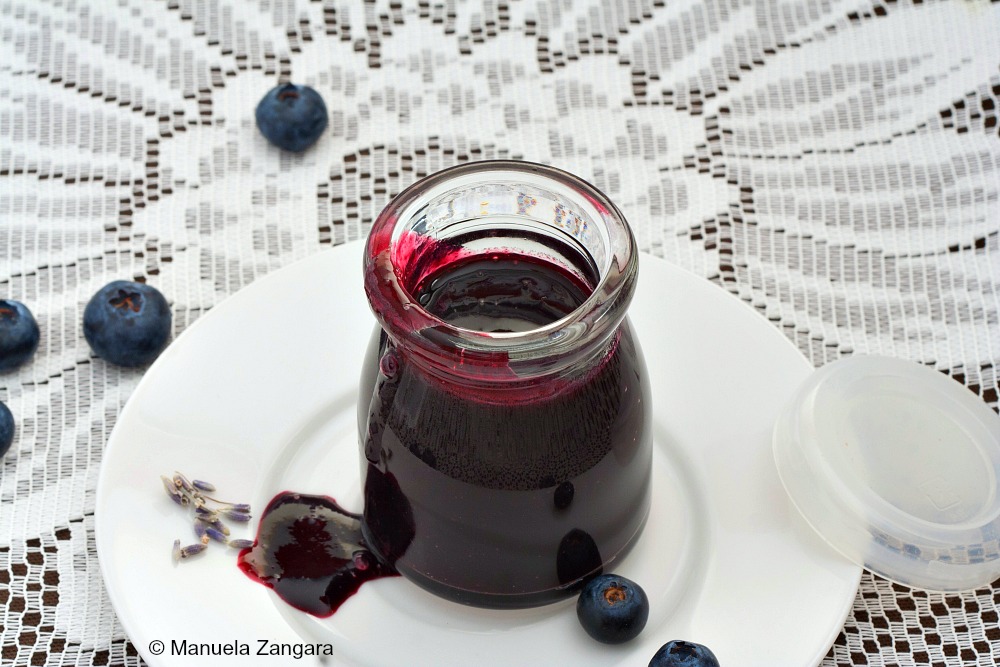 I love today's recipe. I am a huge fan of using edible flowers in cooking, especially in desserts and this Blueberry Lavender Syrup is a must-try recipe. It is very easy to make and the lavender adds a special touch to the (already delicious) blueberry syrup. Besides, I love how versatile this syrup is. You can use it to top your vanilla ice cream or your pancakes, and you can even add it to drinks! I have already tried it for so many different dishes! In fact, come back in a couple of days, as I will share one such delicious recipe in my next post! In the meantime… get your Blueberry Lavender Syrup bubbling on the stove!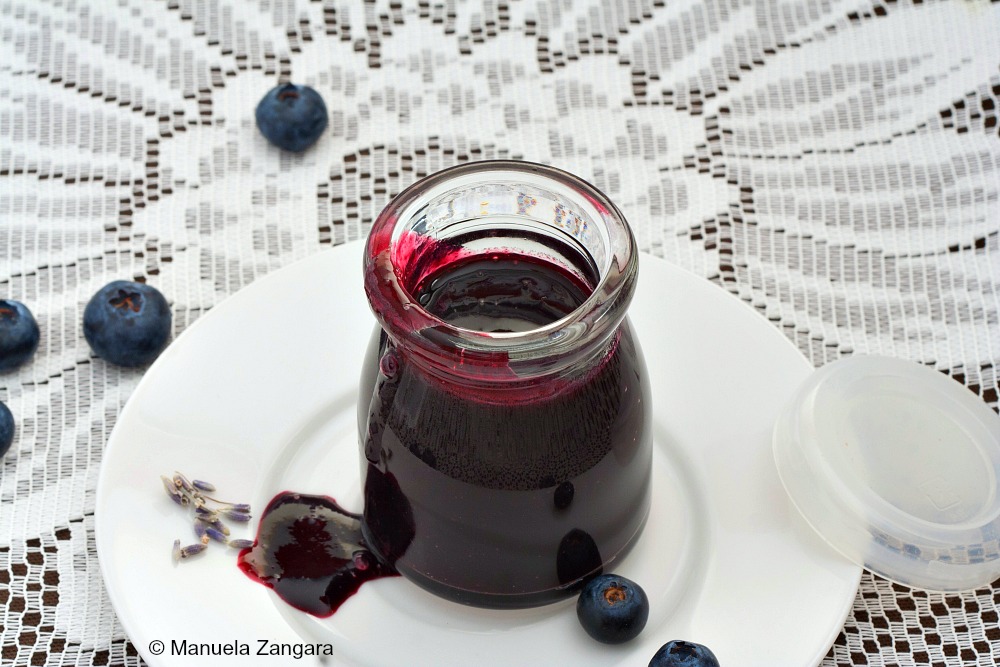 Blueberry Lavender Syrup
Blueberry Lavender Syrup - a must-have versatile recipe to make the perfect blueberry syrup with an extra kick, perfect for ice cream, pancakes and drinks!
Ingredients
4

cups

blueberries

1

cup

water

½

cup

caster sugar

Juice of 1 lemon

4

tsp

lavender
Instructions
Put all the ingredients in a pot and crush the berries with a potato masher.

Bring the mixture to a boil over medium-high heat then reduce the heat to medium and simmer for about 30 minutes, stirring occasionally until the liquid has reduced and the mixture has thickened.

Put a fine mesh strainer over a large bowl and pour the blueberry mixture into the strainer. Gently press on the solids with a spatula to extract all of the syrup. Discard the solids.

Allow the syrup to cool completely, then store in the refrigerator for up to a week.

Related Posts: