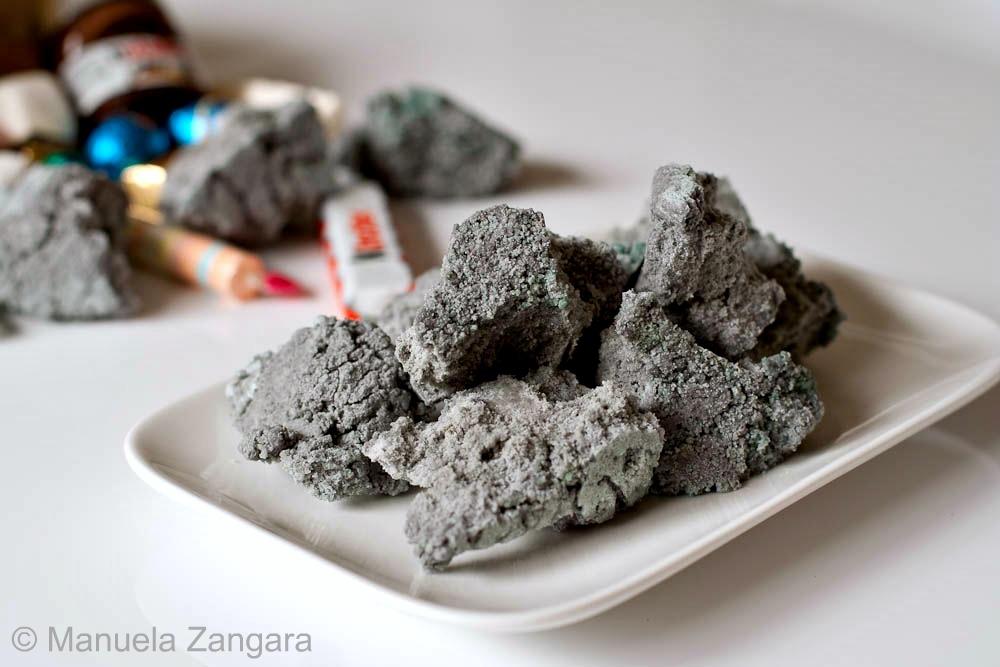 I thought of taking a little break from my Sicilian Street Food Party series of posts, to share this recipe with you.  In Italy, Christmas holidays always end after January 6th as we celebrate the day of the Epiphany and the visitation of the Biblical Magi to the baby Jesus.  That is also the last occasion during the holiday season on which Italian children receive presents.  The night between January 5th and 6th is the night of Befana, who, in the Italian folklore, is "an old woman who fills children's socks with candy and presents if they are good or a lump of coal or dark candy if they are bad. Being a good housekeeper, many say she will sweep the floor before she leaves. […]  She is usually portrayed as an old lady riding a broomstick through the air wearing a black shawl and is covered in soot because she enters the children's houses through the chimney."  It is tradition to fill the socks also with some "coal" (carbone)… but it is obviously a sweet edible kind of coal.  It is just a fun way to tease the kids!  As we cannot buy carbone ready made… I decided to make some!  This is the first time we celebrated this tradition since moving to Australia, as the girls were too young to eat candy before.  This year we celebrated it with our Italian friends here in Sydney and since we met on Sunday, I did not post this recipe on the 6th as I did not want to spoil the surprise.  I think this would be a fun idea also for Halloween!  Enjoy!
Recipe adapted from Giallo Zafferano
Ingredients:
1 tbsp vodka
1 egg white
100 gms – 3.5 oz. icing sugar
Black food colouring
200 gms – 7 oz. + 300 gms – 10.5 oz. sugar
Water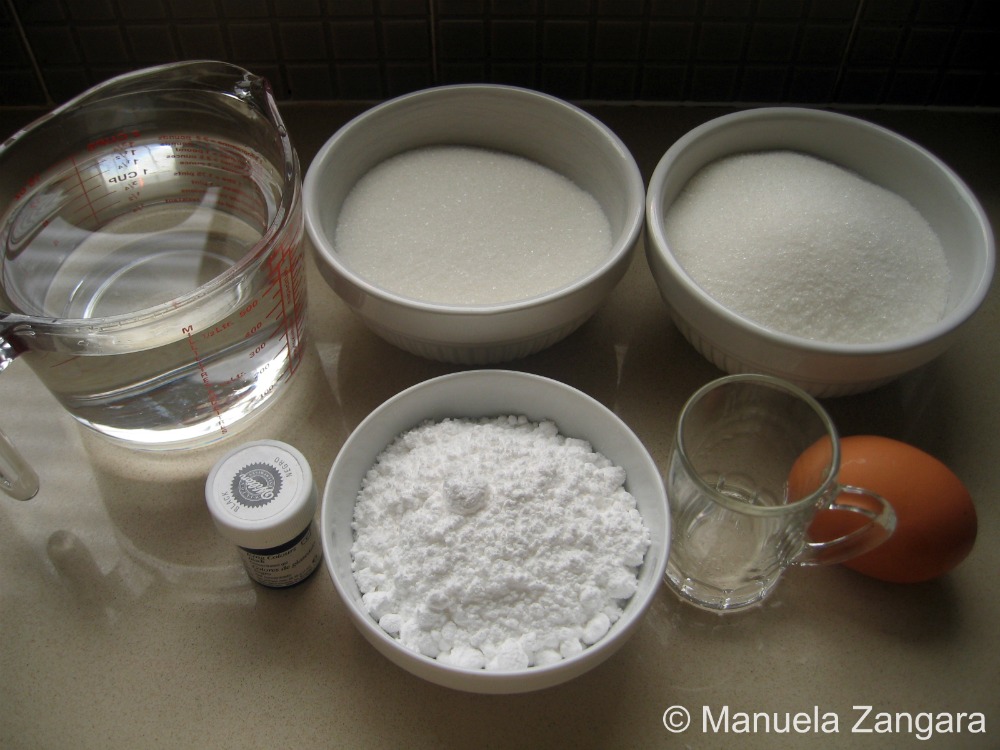 Put 300 gms – 10.5 oz. of sugar in a big pot (at least 24 cm in diameter) with a thick, heavy bottom (make sure it is NOT a non-stick pot), add just enough water to cover the sugar.  Stir to melt the sugar and put the pot on the fire, bring to a boil and simmer on a medium flame until you obtain a light golden caramel.  This will take approximately 10 to 15 minutes.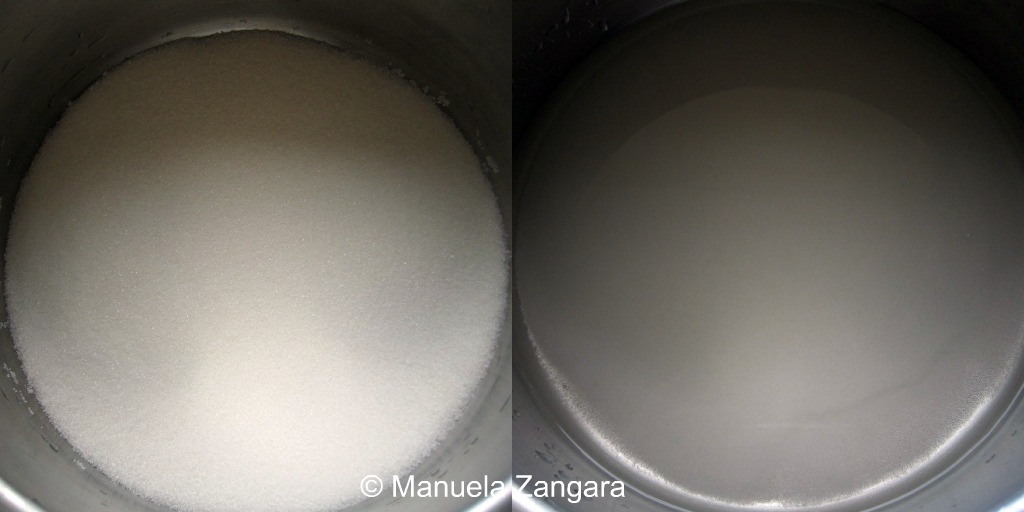 In the meantime, whip the egg white (1) until stiff peaks form, add the 200 gms – 7 oz. of sugar and the vodka (2).  Keep whipping (3).  Now add the icing sugar and food colouring (4-5) and whip until well combined (6).  You will need to obtain a thick icing.
When the caramel is ready (1), reduce the flame and add the icing to it (2).  Stir until well combined (3).  Now wait about 10 – 15 seconds as the mixture will rise (it will almost double in size).  Remove from the fire and put it into a plumcake tin.  Press it down with a spoon to compact it (4) and let it cool down completely.
Cut it into pieces and serve… or hide it in your kids' stockings!
Buona Befana a tutti!  Happy (belated) Epiphany!

Related Posts: