My mom often used to make these cookies for me when I was a child.  I used to love them… but is there a child who does not like chocolate cookies?  I don't think so.  But these are special, as the almond meal gives them a little extra flavour.  Besides, they are really easy and fun to make, so your children can help you shape them as well!  They are great as an afternoon snack with your tea or coffee, but they also make a great breakfast treat!  Enjoy!
Ingredients:
125 gms – 4.4 oz. unsalted butter
125 gms – 1/2 cup sugar
65 gms – 2.3 oz. almond meal
185 gms – 6.5 oz. flour
1 egg
1 pinch salt
Dark Melted Chocolate
Knead the flour together with sugar, butter, egg and salt until you obtain a smooth dough.
Cover it with some kitchen paper and place it in the fridge to rest for 30 minutes.
Then take it out of the fridge and roll it into 1.5 cm thick strips.
Cut the strips into pieces that are 10 cm in length and shape them as an upside down "U".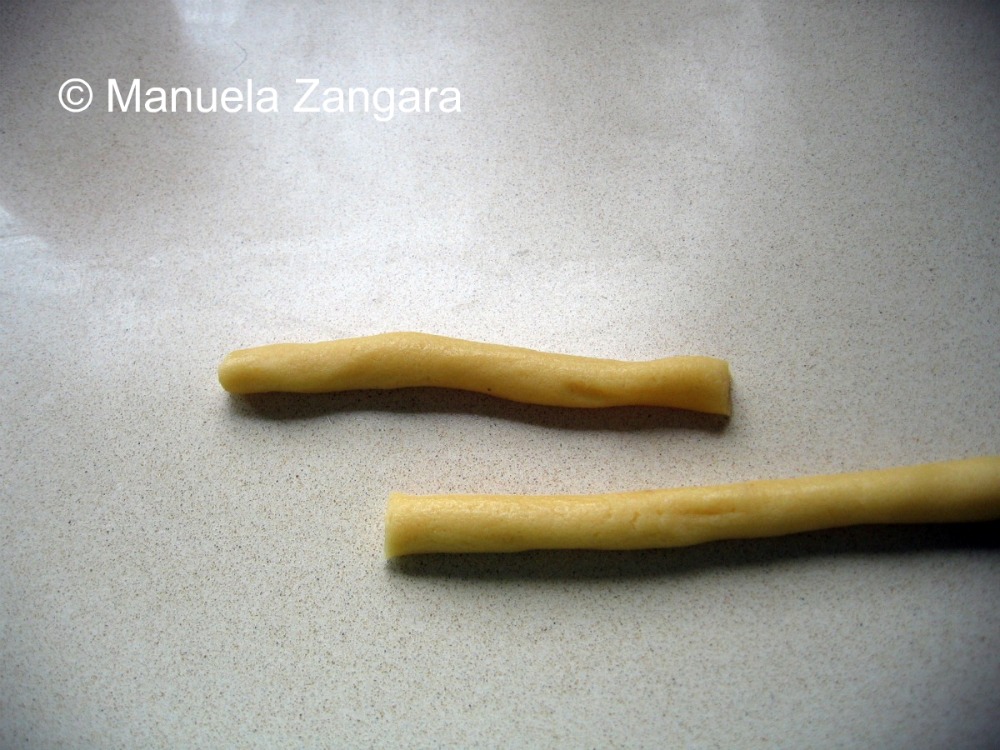 Place them on a baking tray lined with baking paper and bake them in a preheated fan forced oven at 180° for 10-12 minutes.
When ready, put them on a wire rack to cool down.
In the meantime, melt some dark chocolate.
Dip one side of each biscuit in the hot melted chocolate and put it back on the wire rack to dry.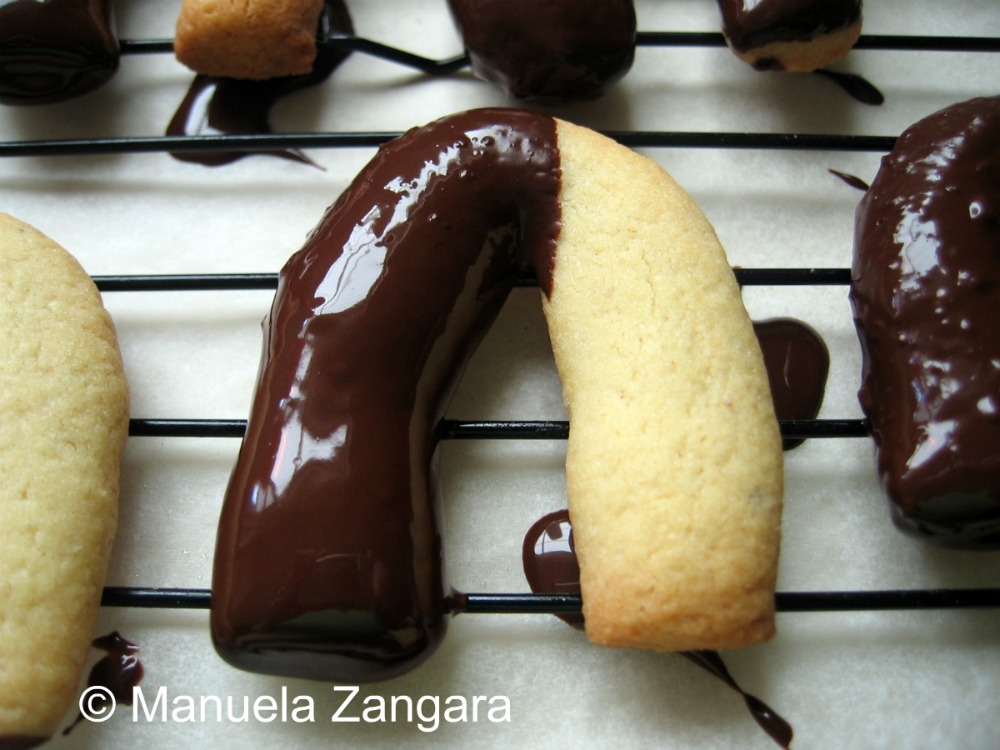 Serve with a cup of hot tea or coffee and enjoy!
It is the end of the month again!  Which means it is time to check out the great roundup that Nancy from Spicie Foodie has put together of some of the best recipes from the blogosphere!  Check out Your Best Recipe of October!  I am contributing my Beef Rendang to it!  Have fun!

Related Posts: