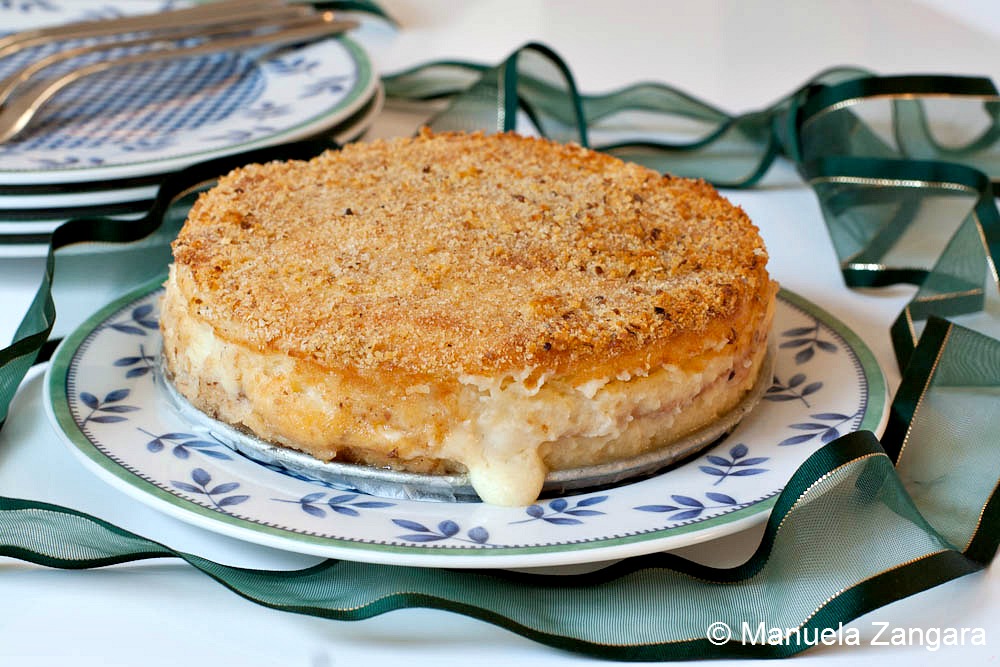 Today's recipe is another one of my family recipes and one of my favourites!  It is actually a regional dish that is very popular both in Campania and Sicily (so I will be tagging it under both regions for my Regional Italian dish series), with some variations.  Some people put ham in it instead of mortadella, others use scamorza as one of the cheeses…  The term gattò comes from the French gâteau (cake) as this dish does resemble a cake.  Many dishes in Campania and Sicily have names that derive from French, having being ruled by France for many years in the past.  As I mentioned, I will be sharing my family's version of gattò, made with mortadella, provolone and fontal, which is the one I prefer… who can resist cheese oozing out of baked potato mash??  Not me!  It is usually served as a main (and only) dish as it is quite filling.  Enjoy!
Ingredients: (for a 16 cm – 6 ¼ inch springform pan)
500 gms – 1.1 lbs potatoes, boiled (weighed before being boiled)
1 egg
1 tbsp butter
5 tbsp Parmigiano Reggiano, finely grated
1 pinch nutmeg
50 gms – 1.75 oz. mortadella, thinly sliced
70 gms – 2.5 oz. cheese, thinly sliced (provolone, fontal or mozzarella or a mix of those)
Salt to taste
Butter and Breadcrumbs to coat the pan (plus ½ tbsp butter for the top of the pie)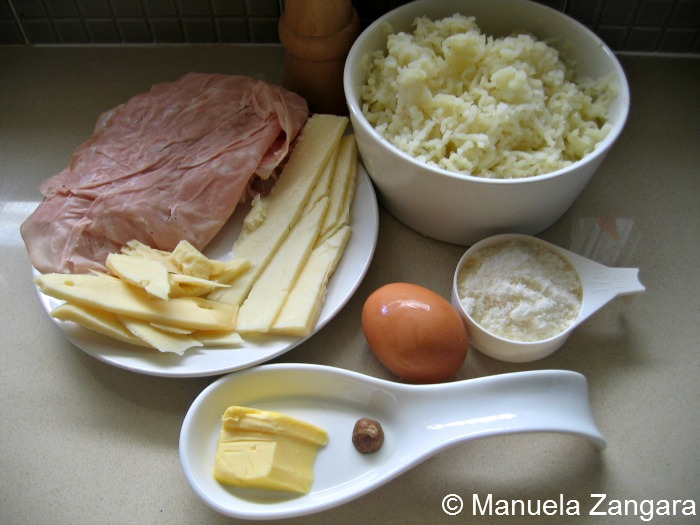 Boiled the potatoes with the skin on.  When cooked and still hot, mash them with a potato ricer.  Add 1 tbsp of butter, the Parmigiano Reggiano, nutmeg, the egg and salt to taste.  Mix well and keep aside.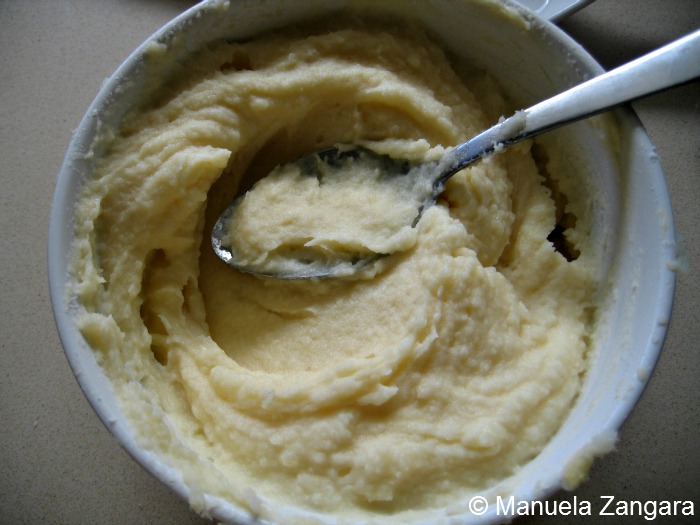 In the meantime, prepare the pan.  Grease it well with some butter and coat it with breadcrumbs.  Make sure it is fully coated, or the pie will stick and you won't be able to get it out.
Put half the potatoes at the bottom of the pan and press them down flat.  Put the mortadella in one layer and the sliced cheese on the top.  Finish off with the remaining potatoes.  Make sure to flatten them well.
Sprinkle the top with some more breadcrumbs and ½ tbsp of butter cut in small pieces.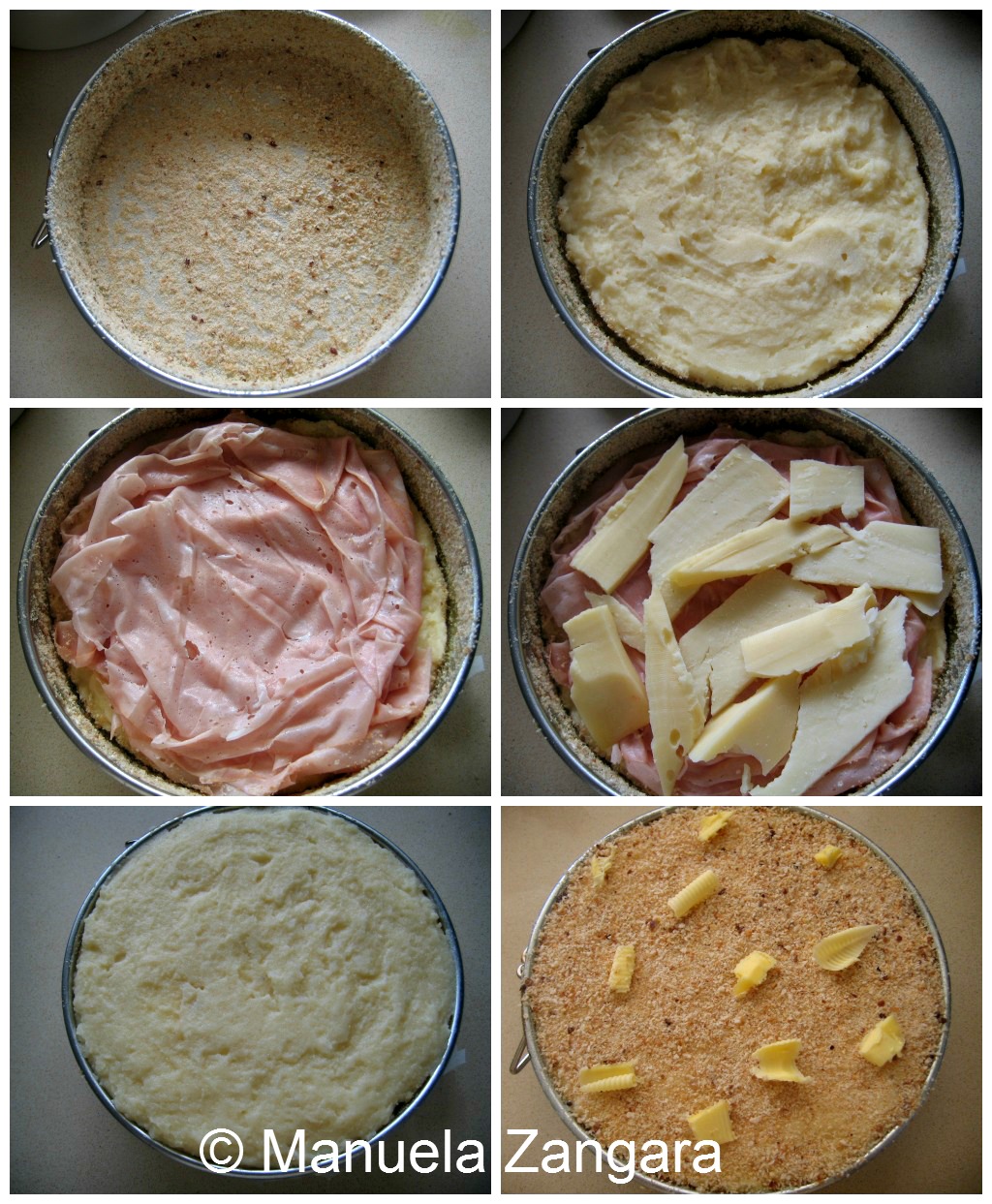 Bake in a pre heated oven at 180°C – 355°F for about 30 minutes, or until the top looks golden brown and slightly crusty.
When ready, let it cool down a bit before un-moulding it (it will help to retain its shape).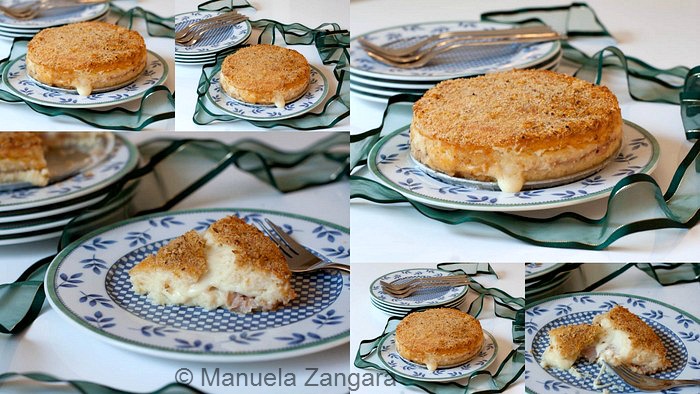 Slice it, serve warm and enjoy!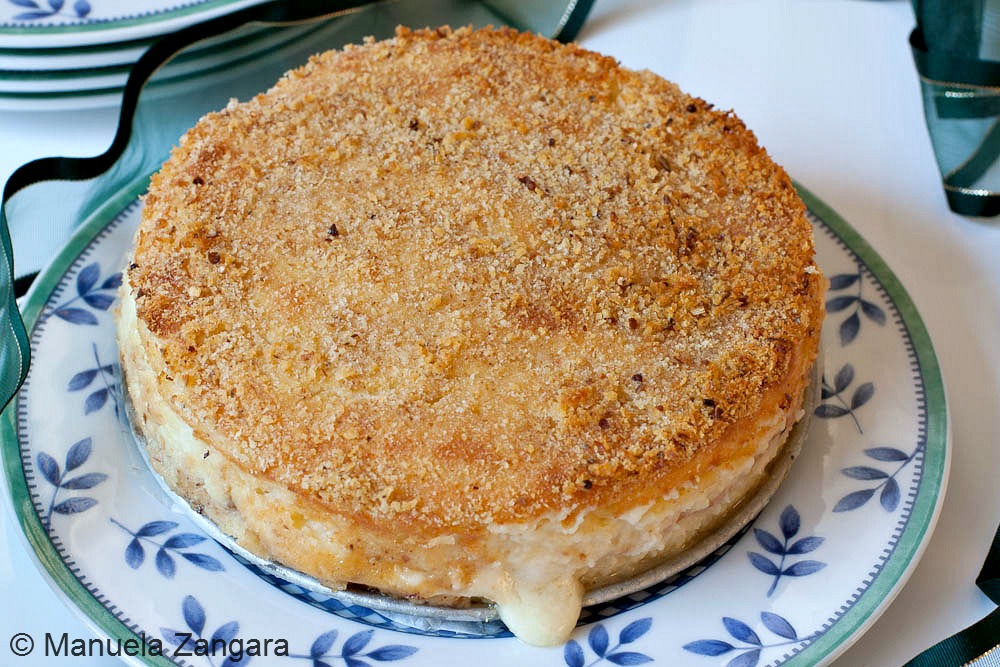 Pin It

Related Posts: